In 2017 I was pleased to partner with two of my Placer County colleagues to speak at the annual California Association of Public Information Officials (CAPIO) conference. Our presentation provided tips, free tools and other resources to make their infographics pop. 
Excerpts from PowerPoint Presentation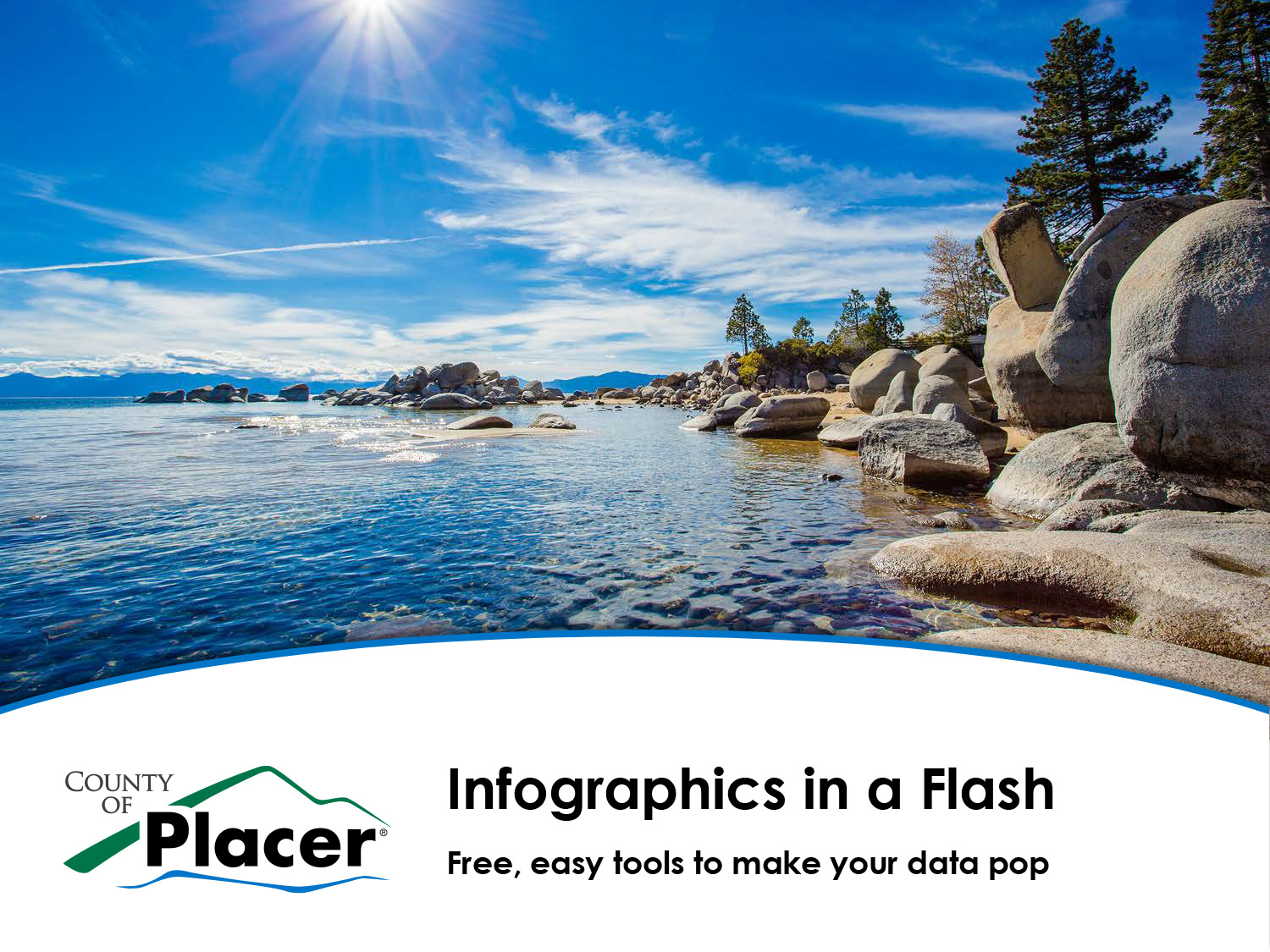 My portion of the presentation focused on design principles, and easy ways to make graphics more effective.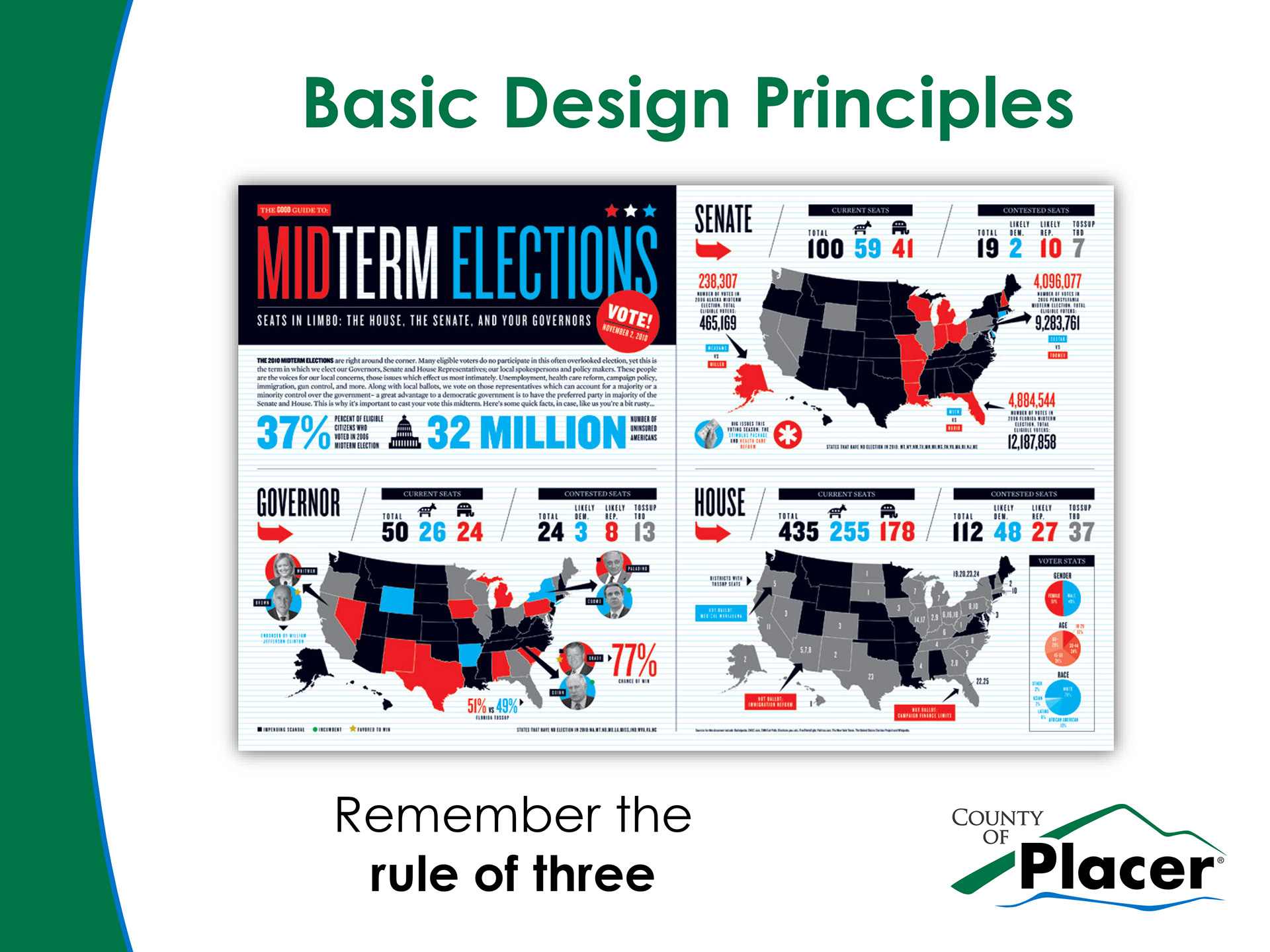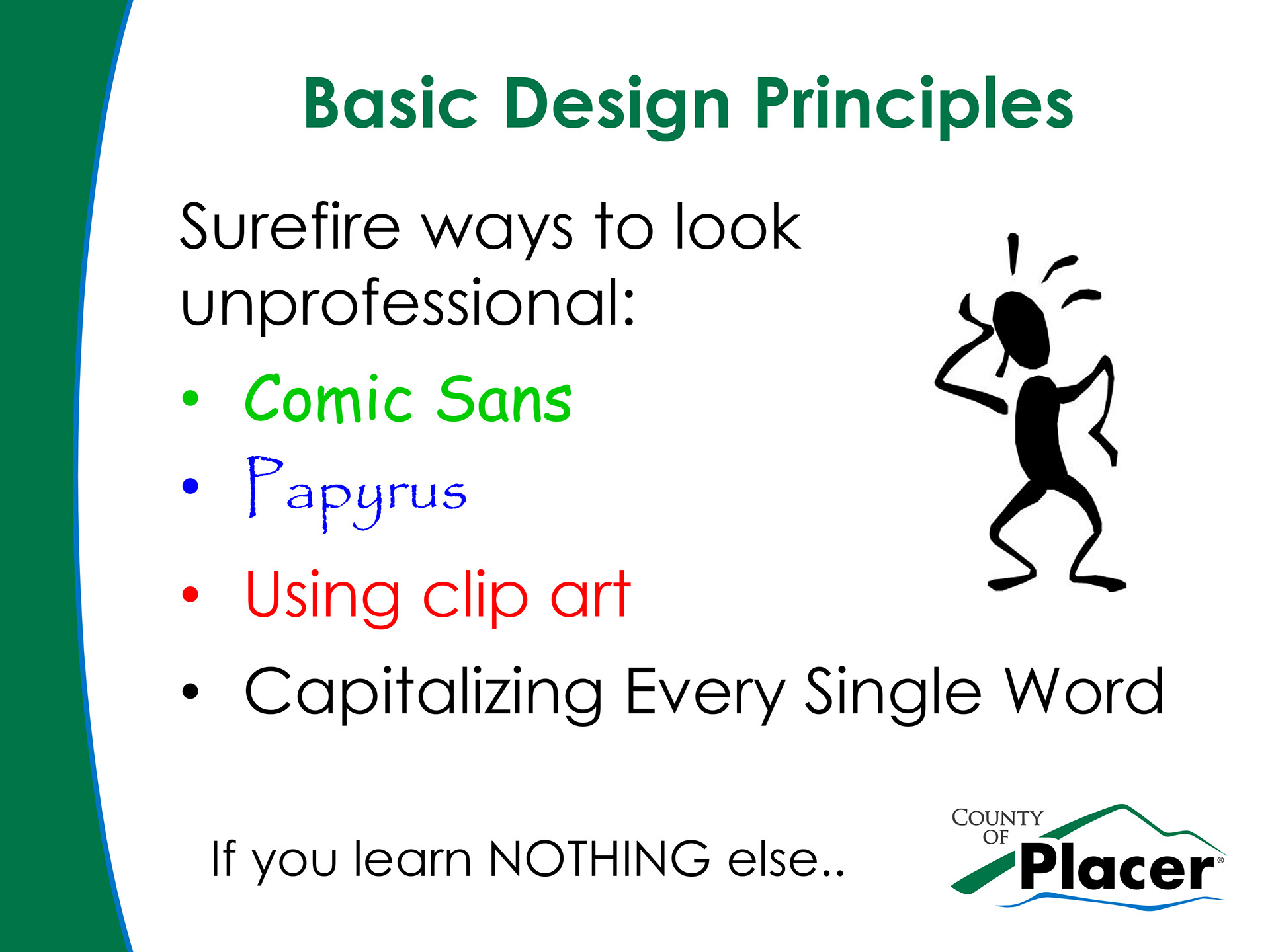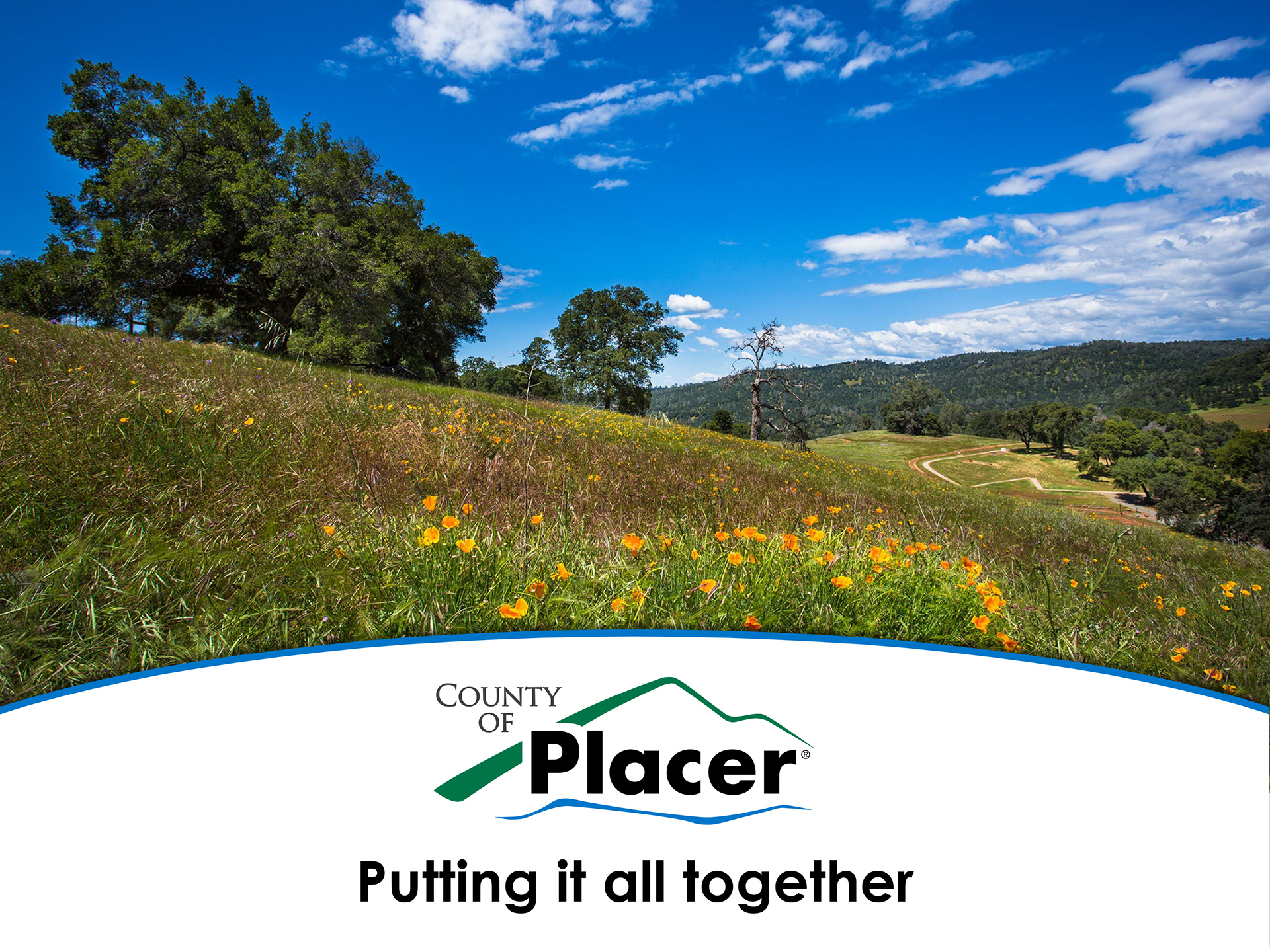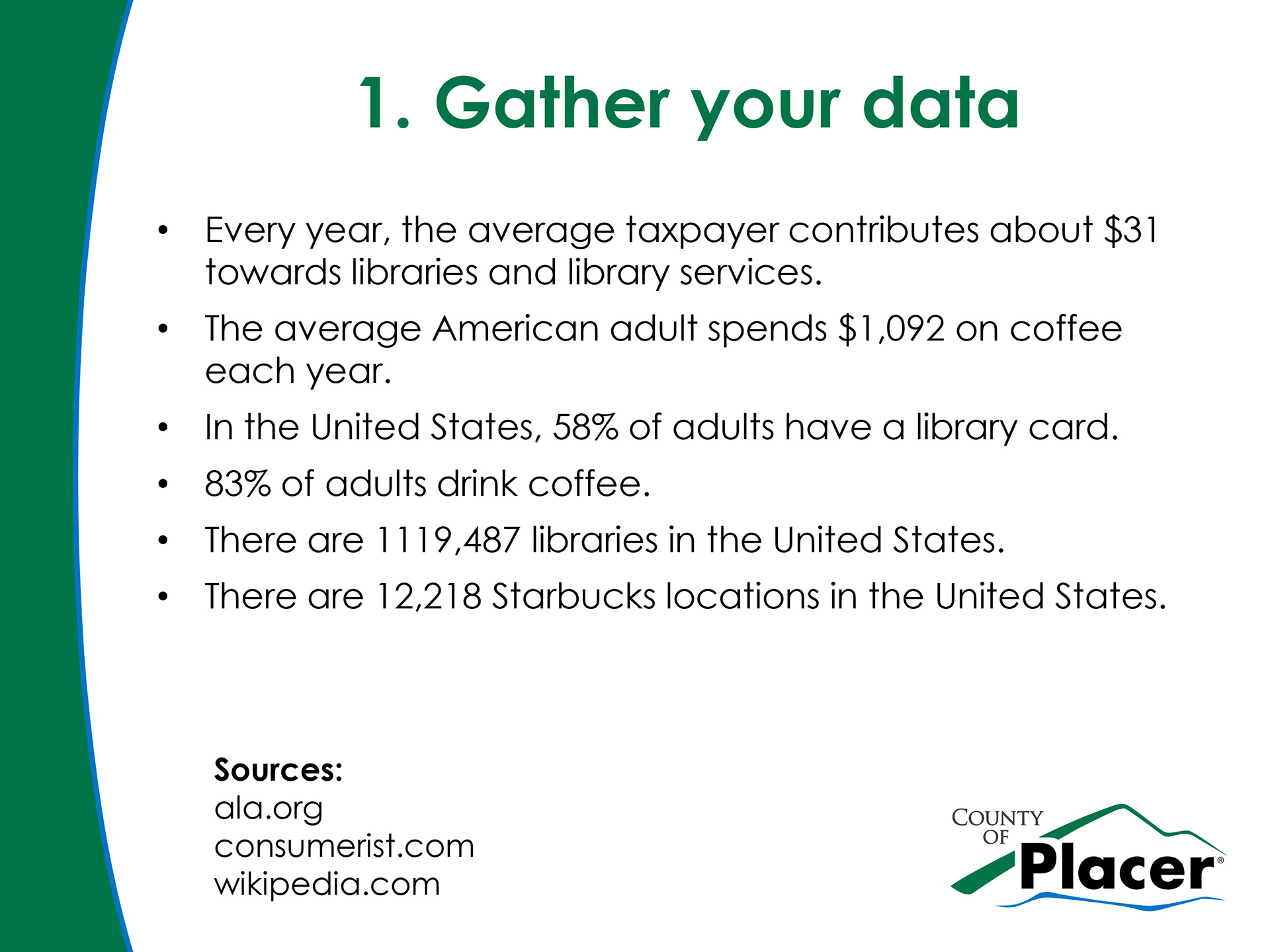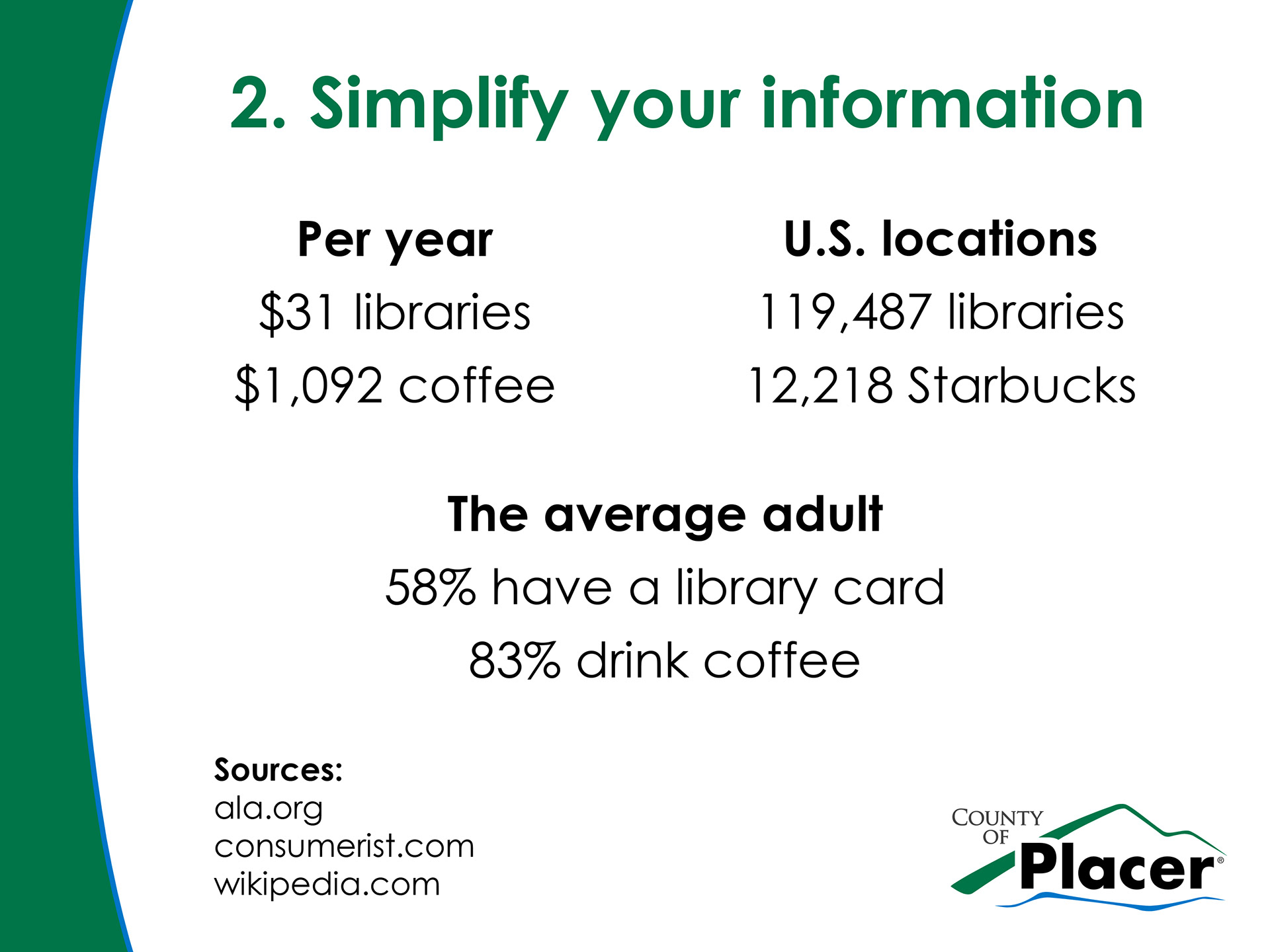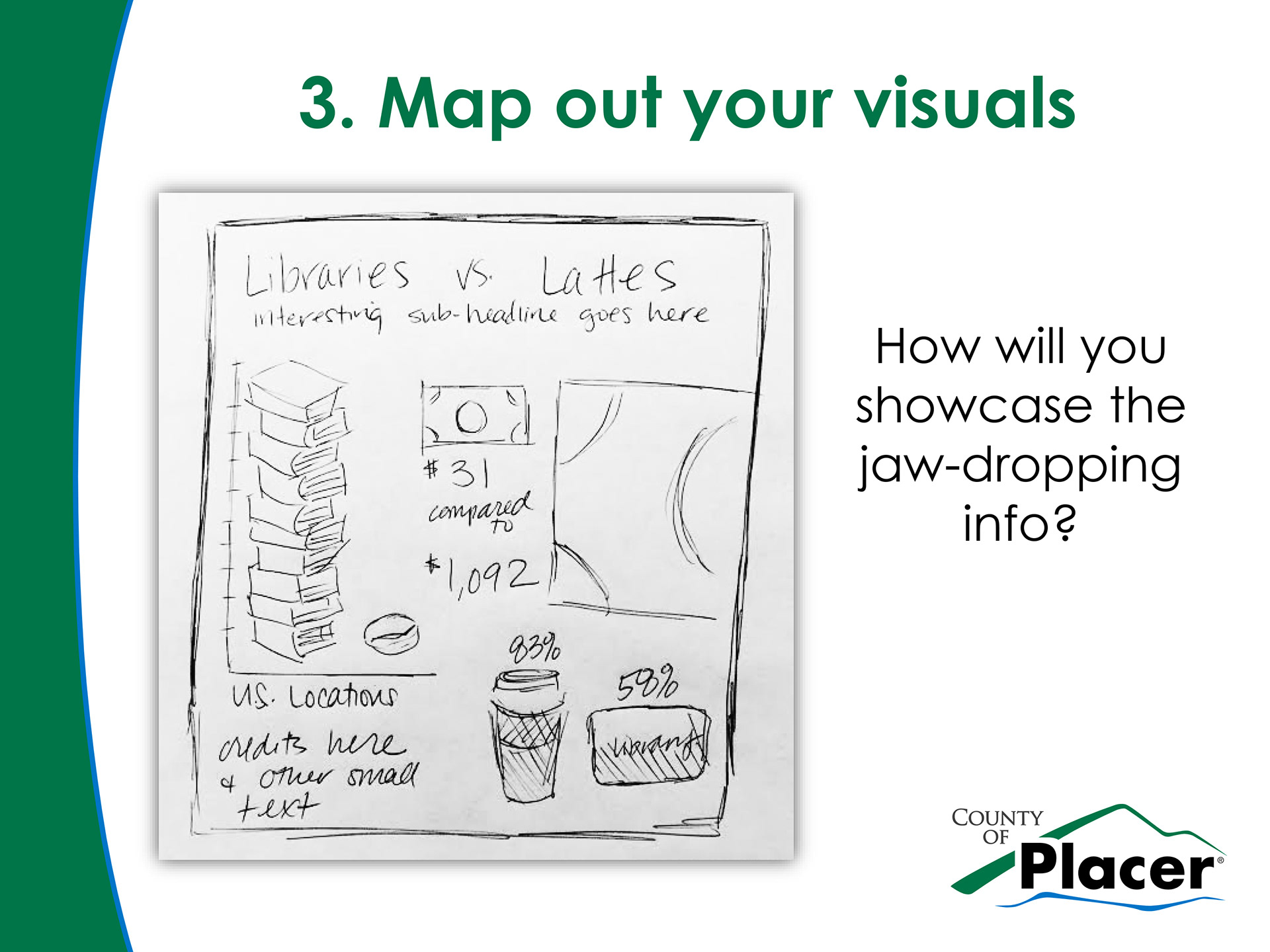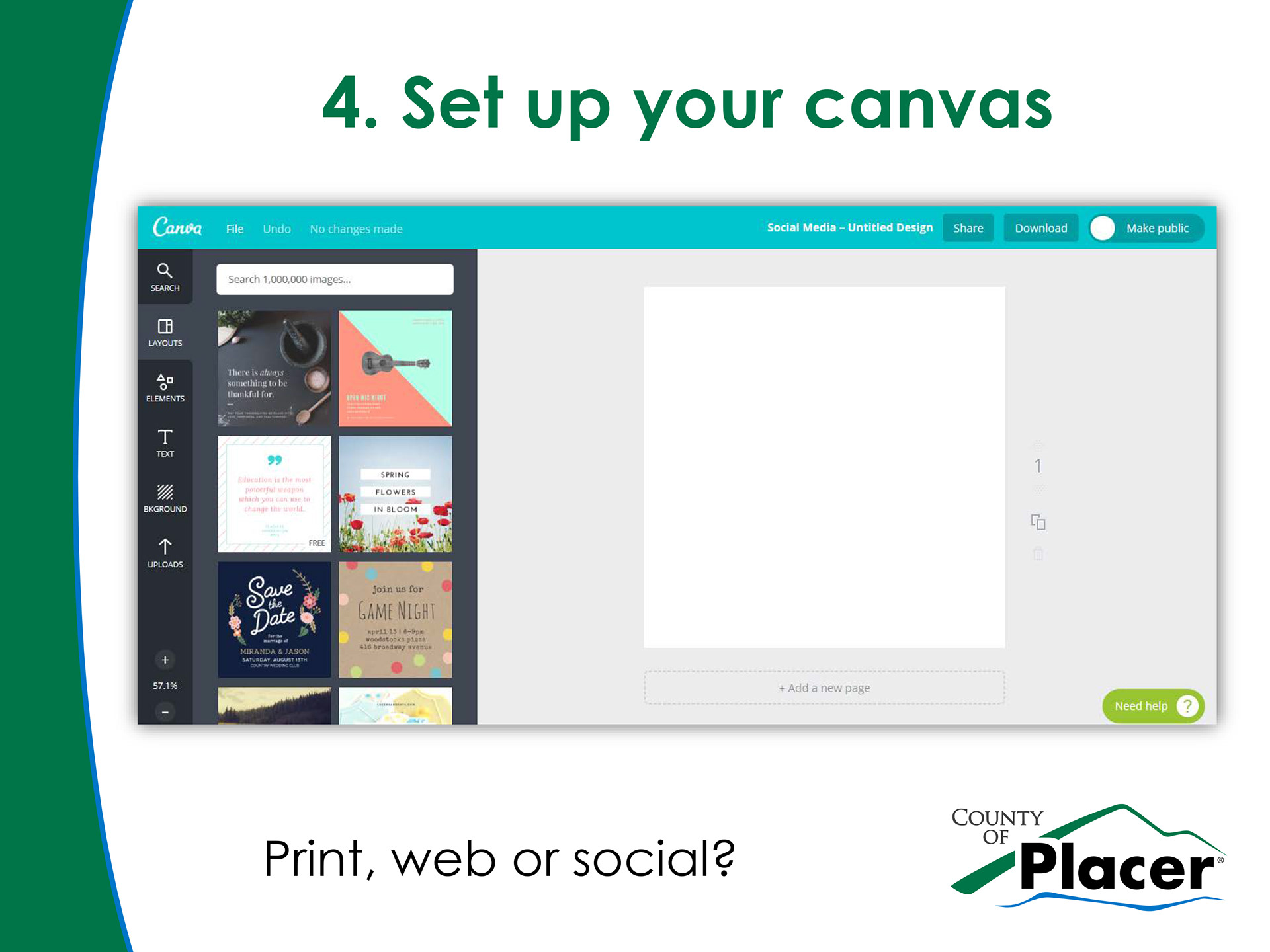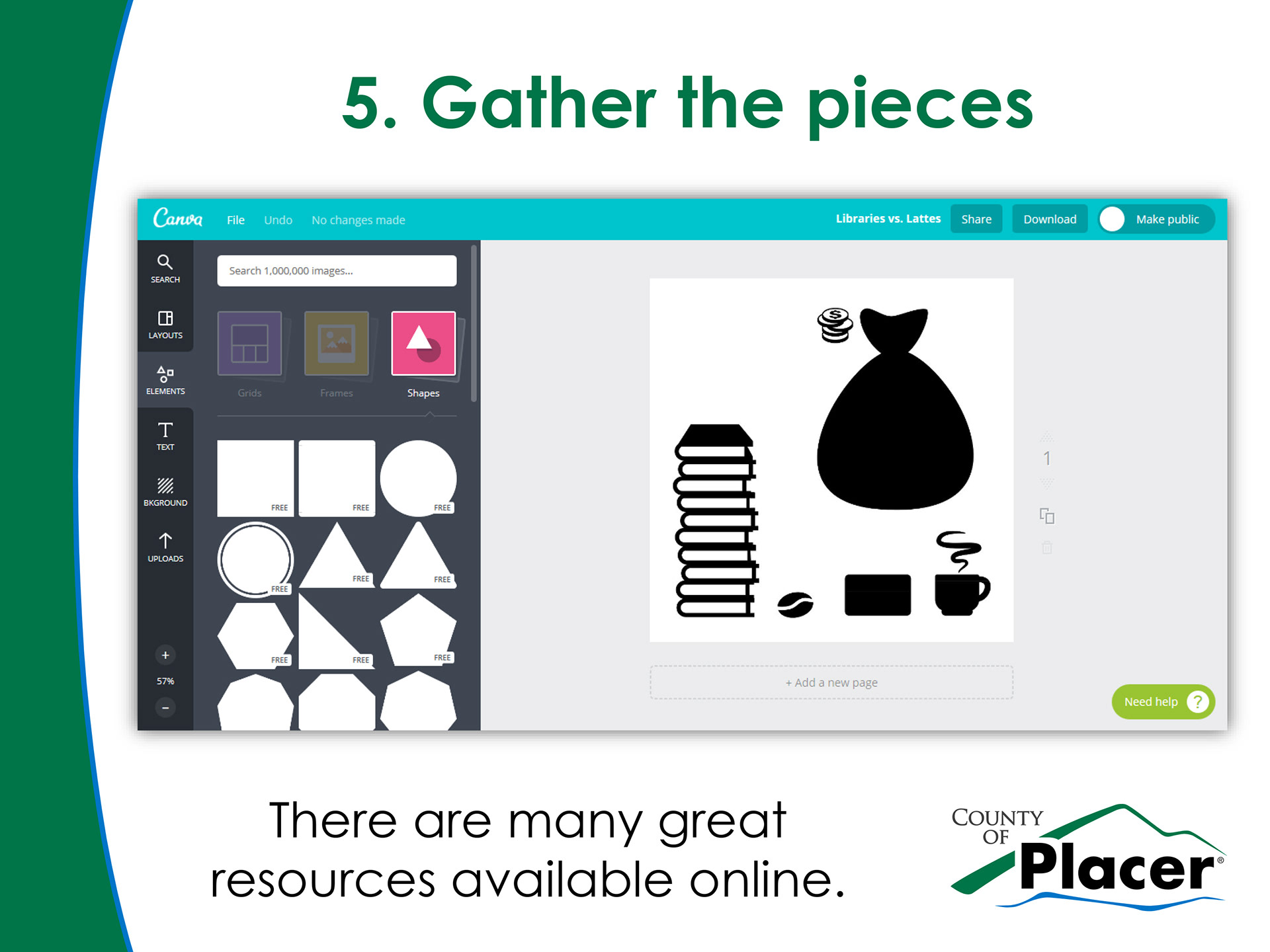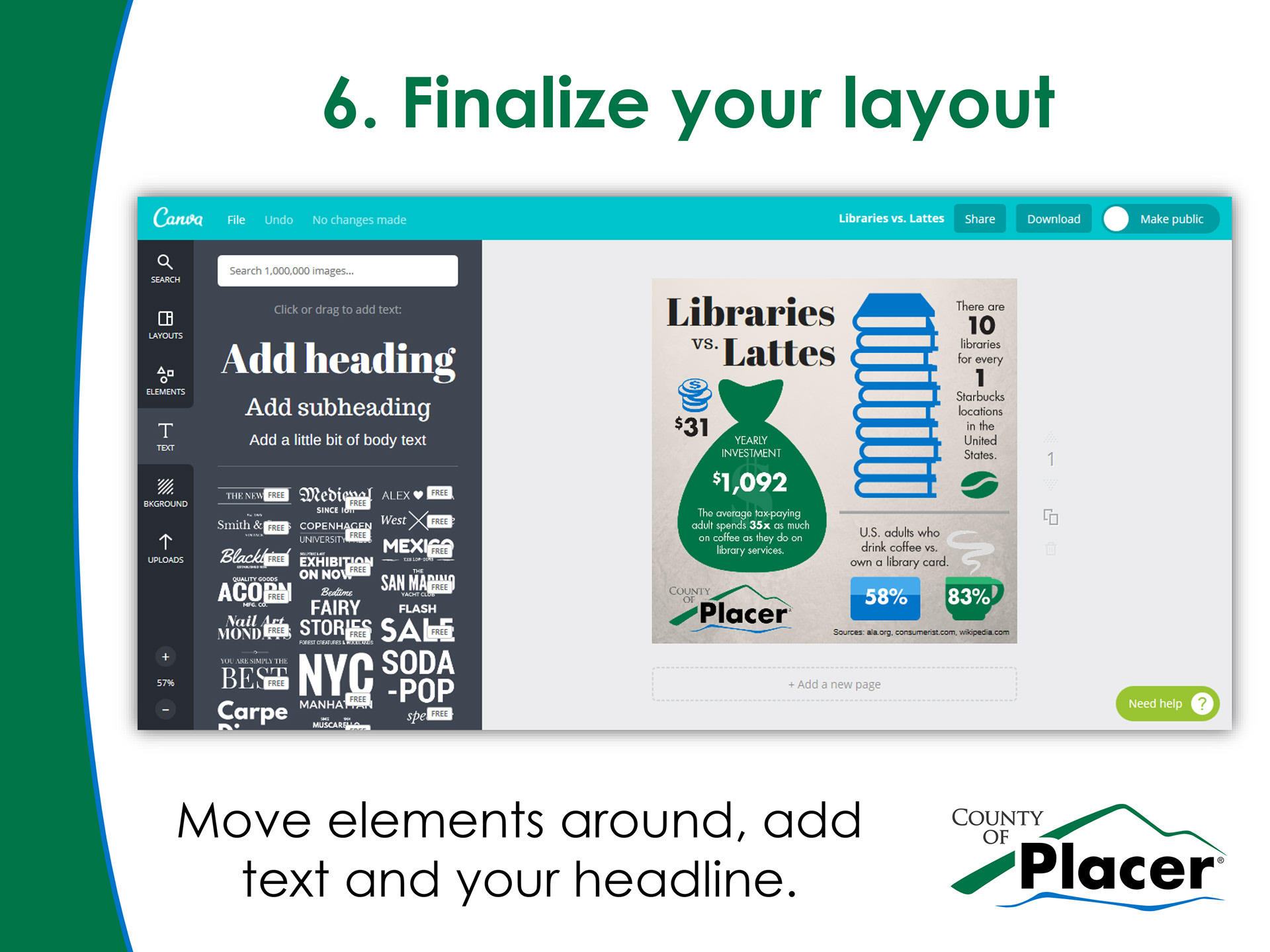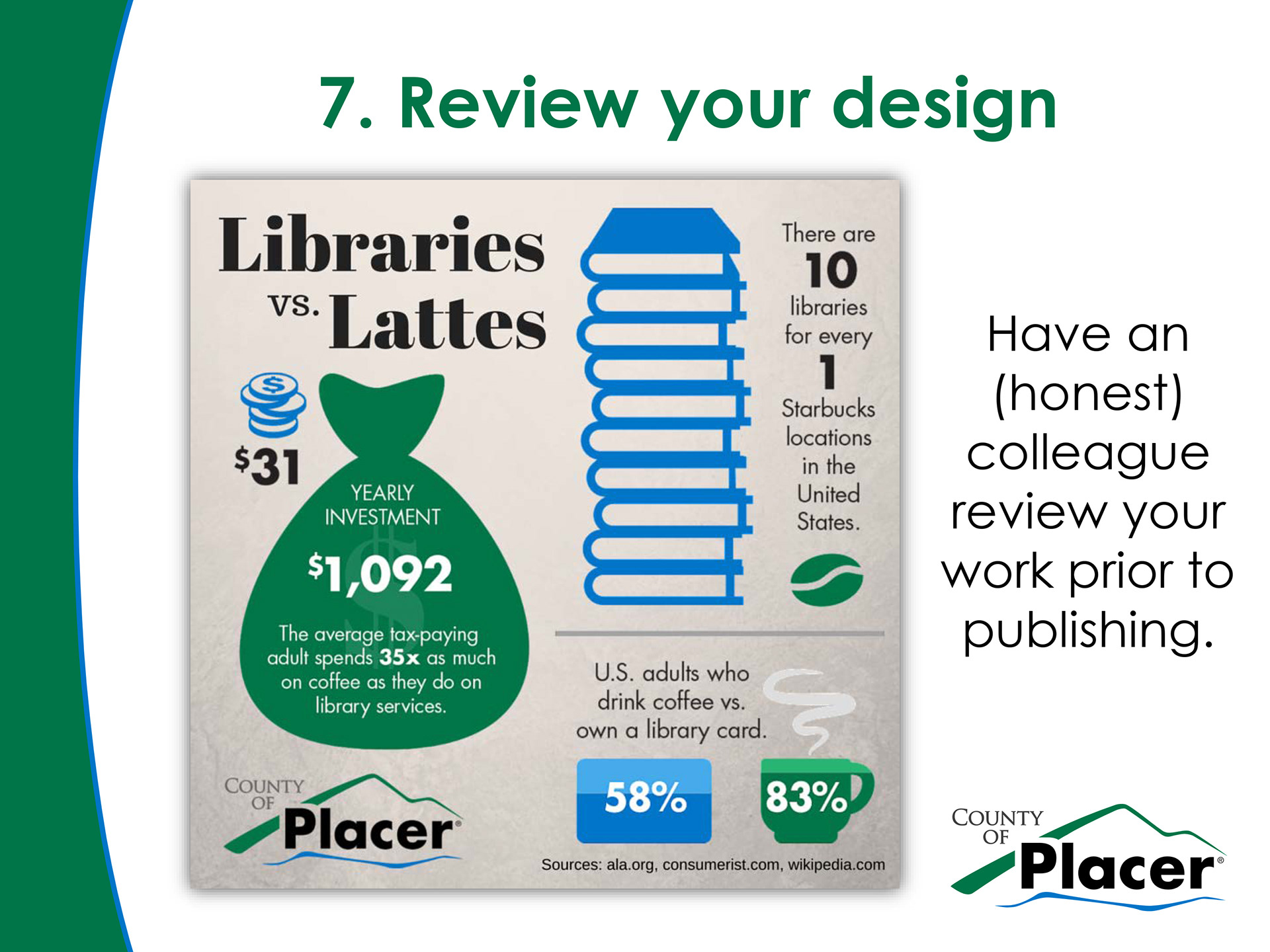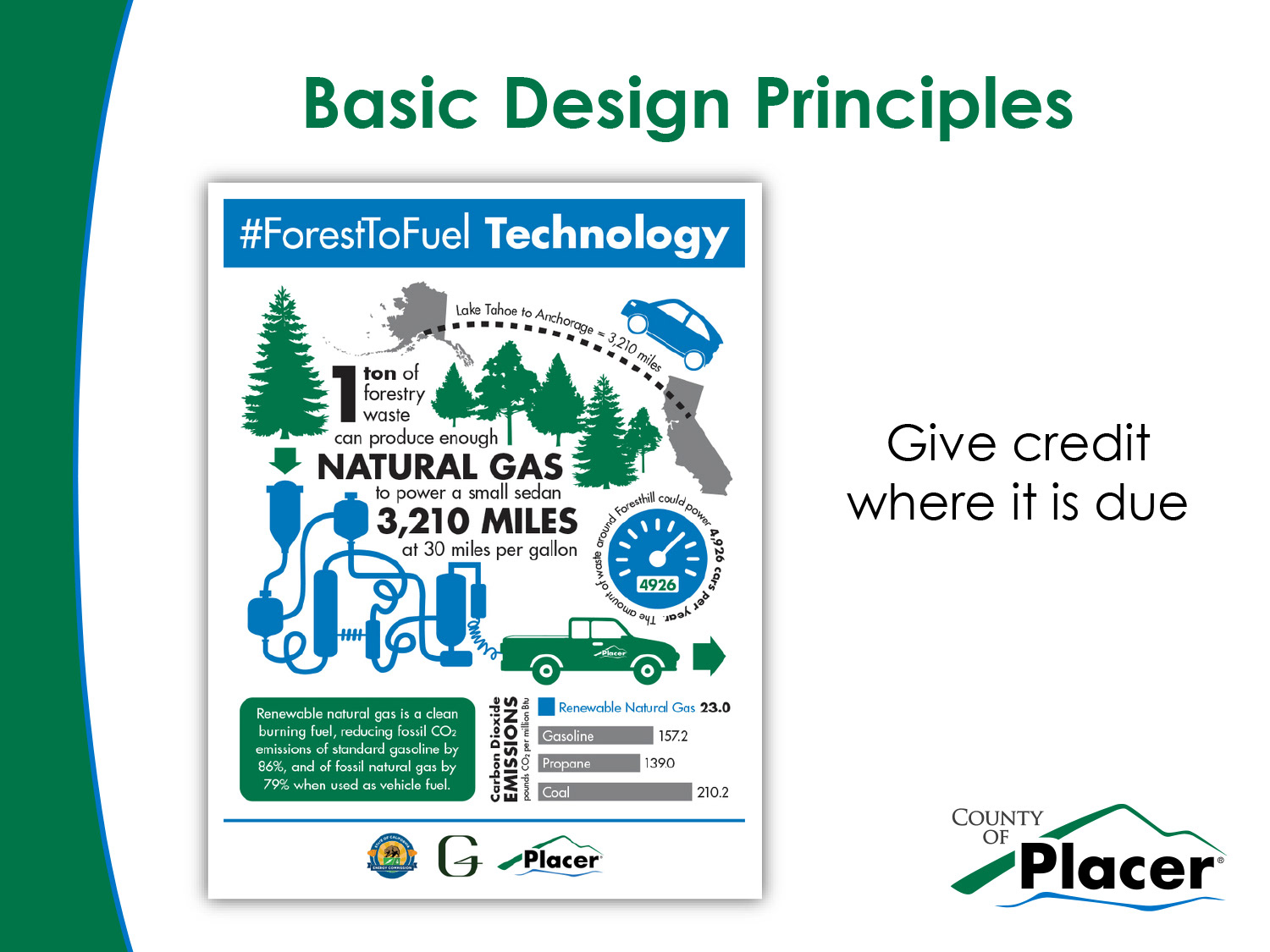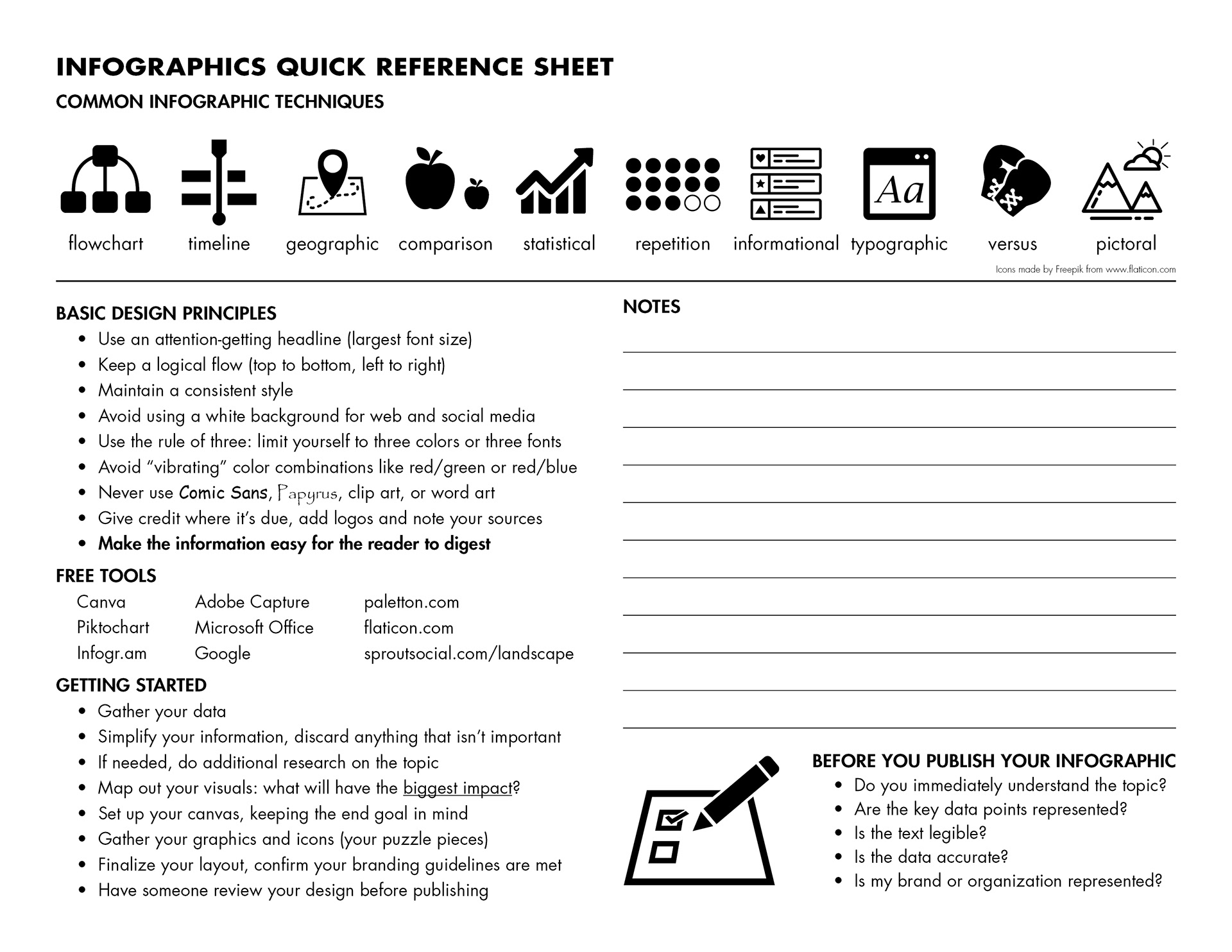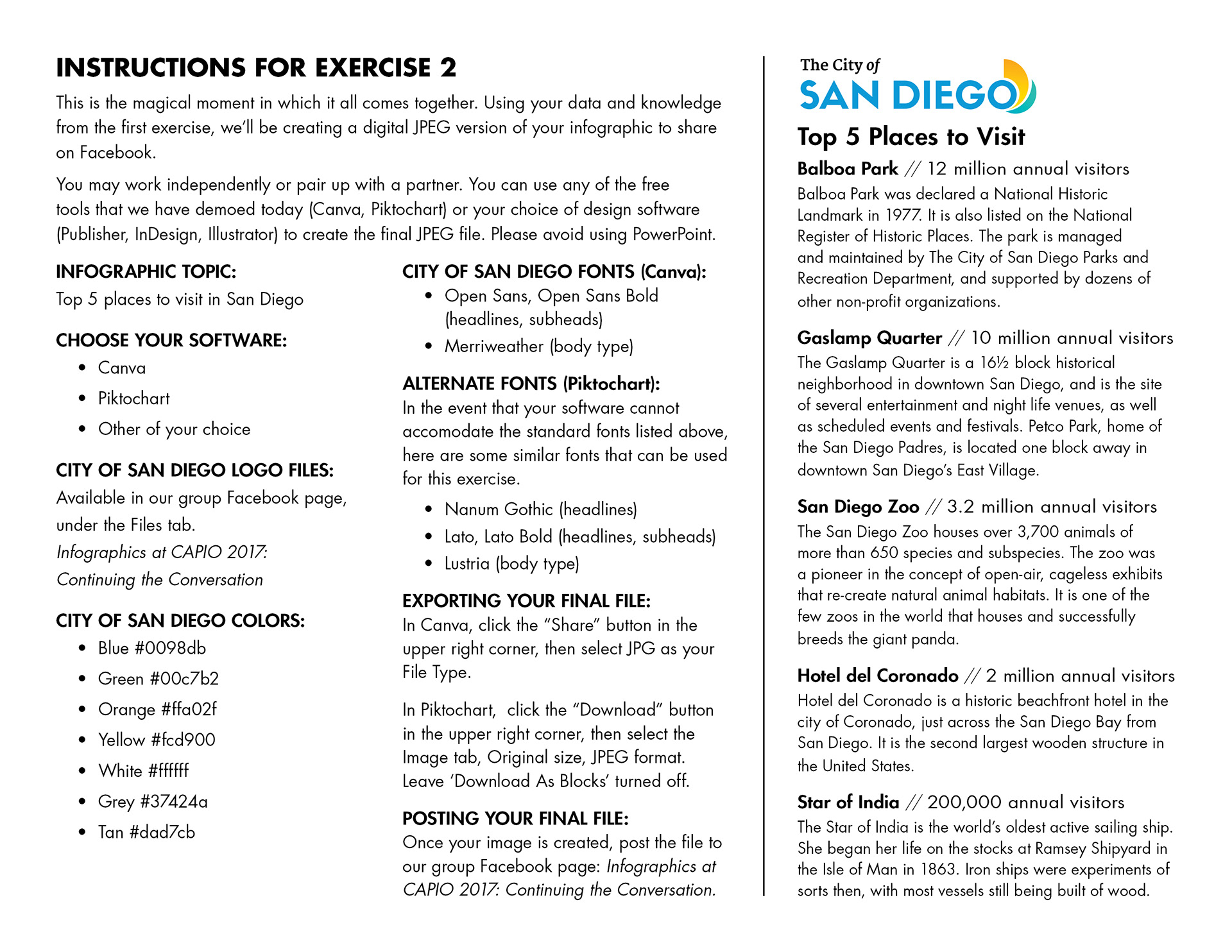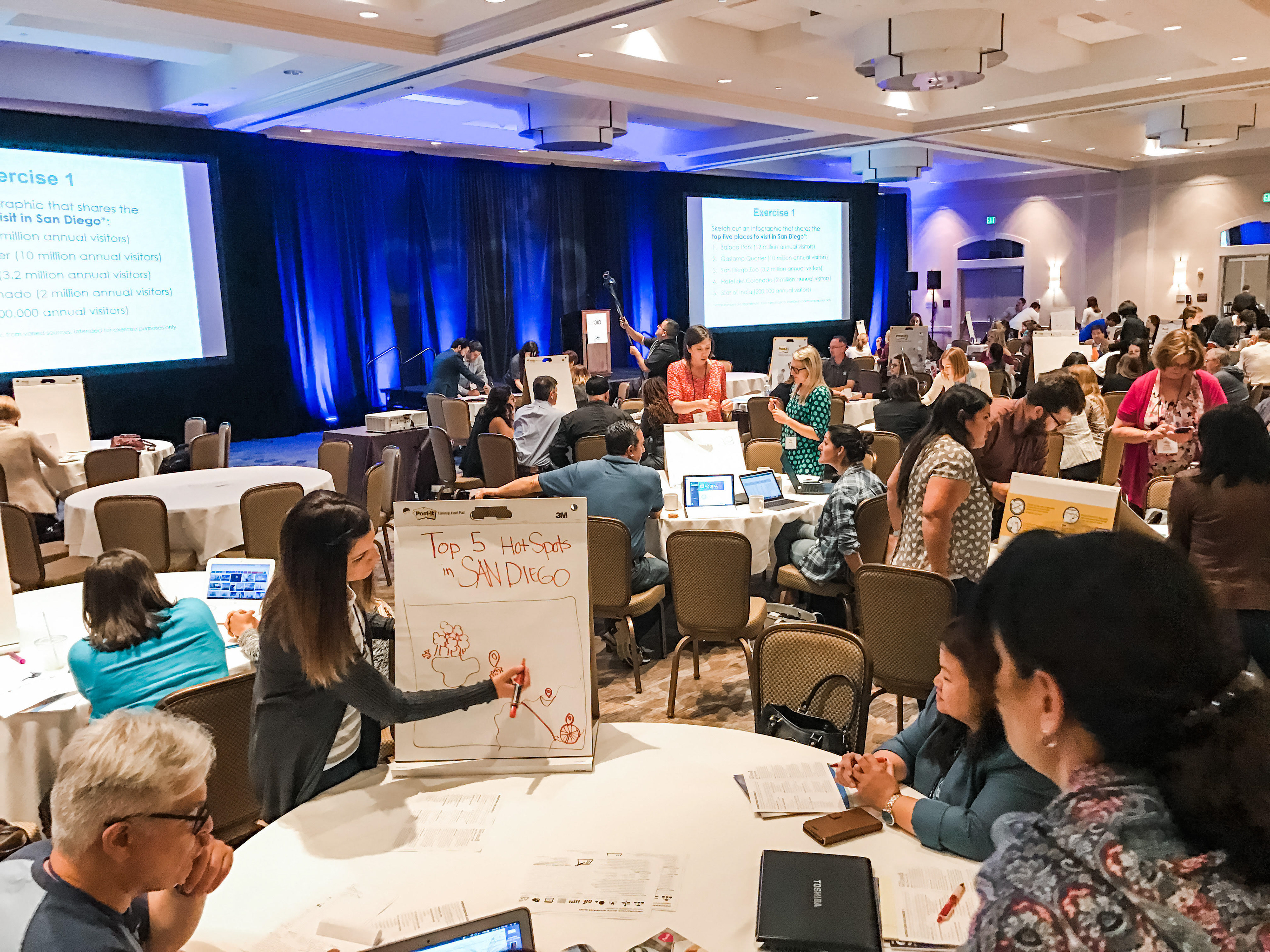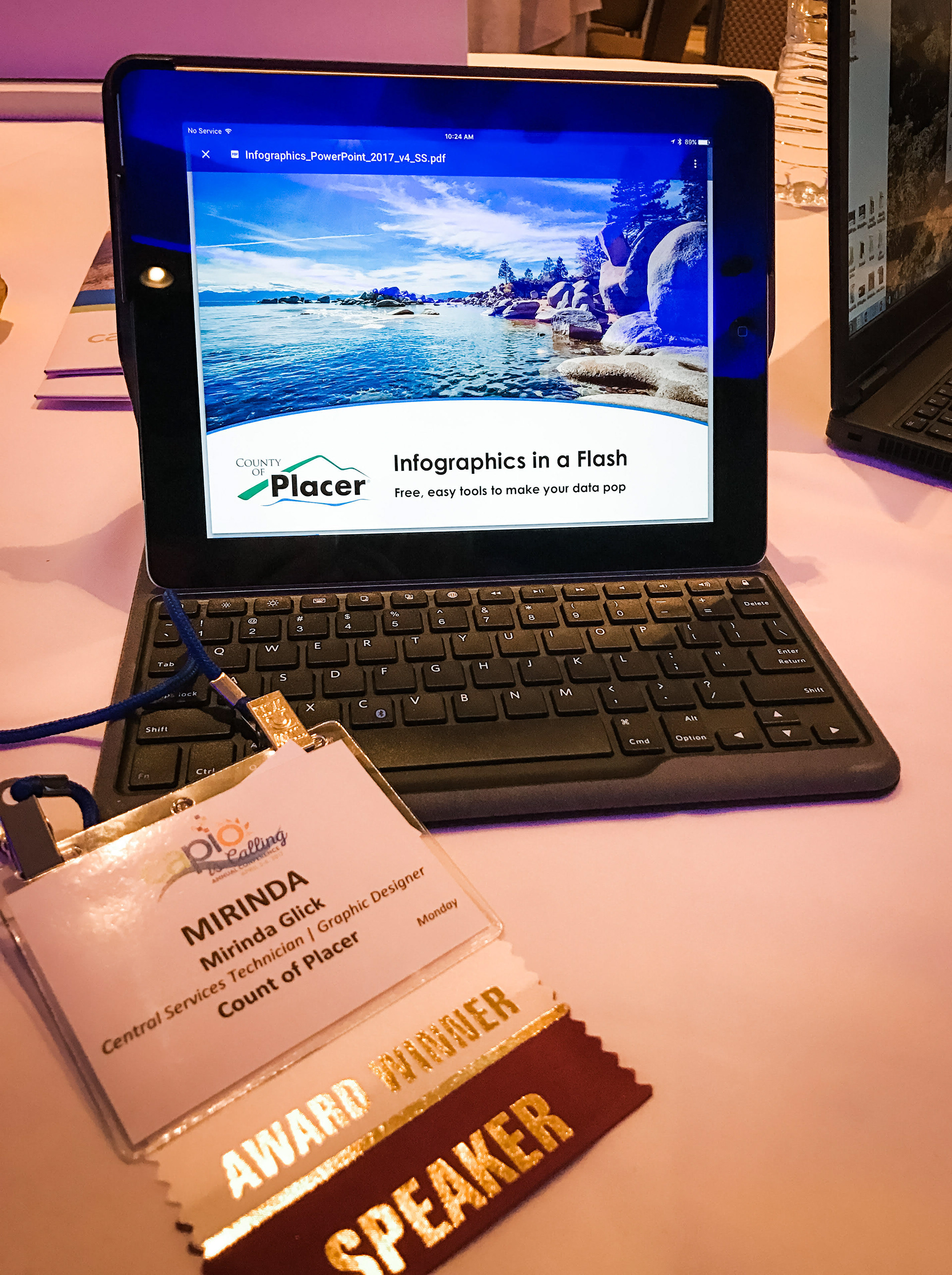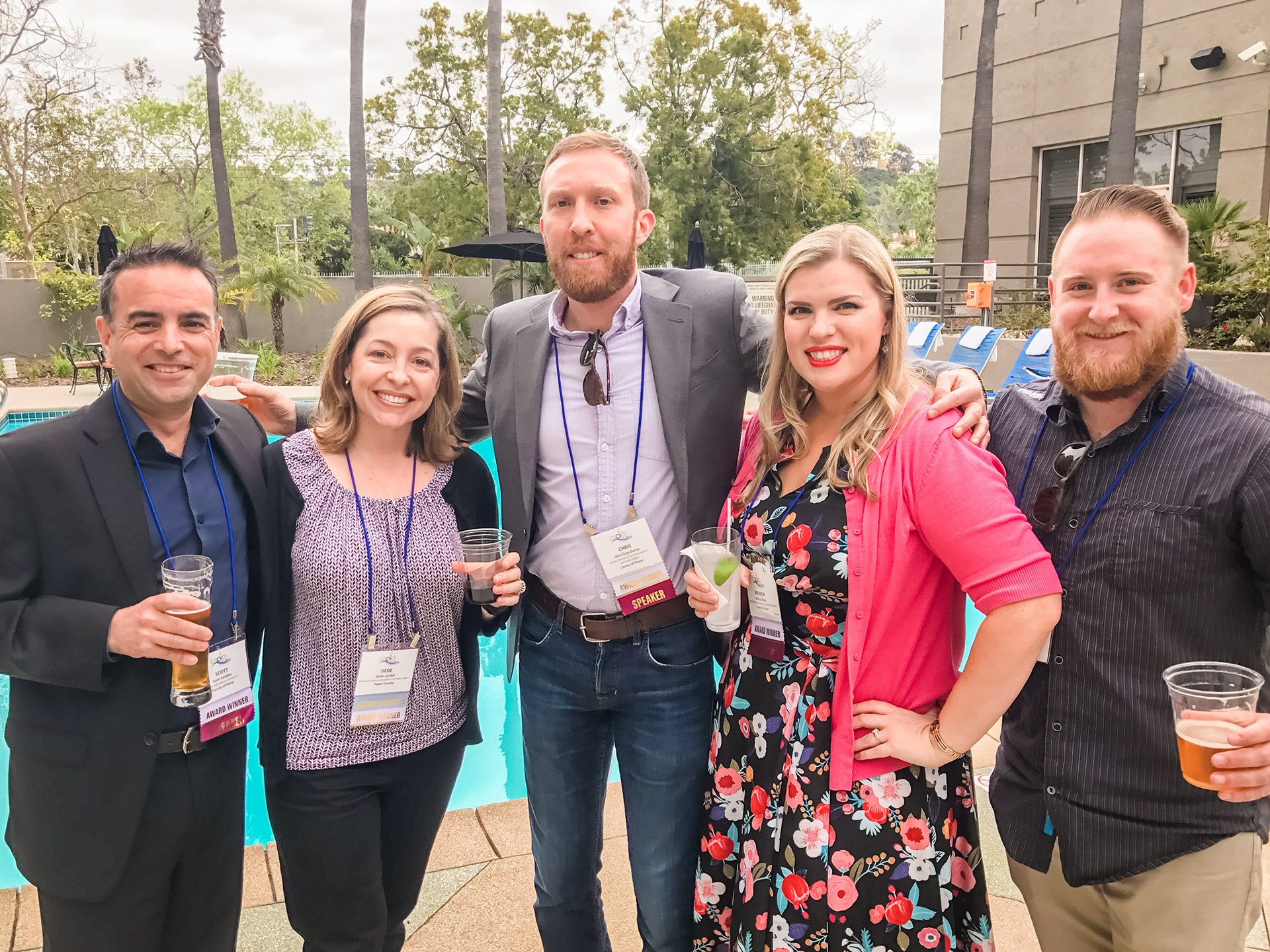 We were pleased to see that the audience enjoyed our presentation and provided feedback for future workshops.