2020 was a tough year for our organization. To spread some cheer, I created a quick and inexpensive engagement project utilizing key Document Solutions services: graphic design, printing, and interoffice mail. 
The idea was to send a quick, positive note to someone on Team Placer. It could be a thank you, a congratulations, or even a simple greeting. Printed notecards were provided via interoffice mail for onsite staff, and a digital version was available for both onsite and teleworking staff through MyPlacer, the county's intranet site.  
Internal Marketing
The initiative was promoted through printed posters, informational flyers, and MyPlacer. We wanted to use a more subtle approach, allowing the campaign to grow as more employees received some Cheers!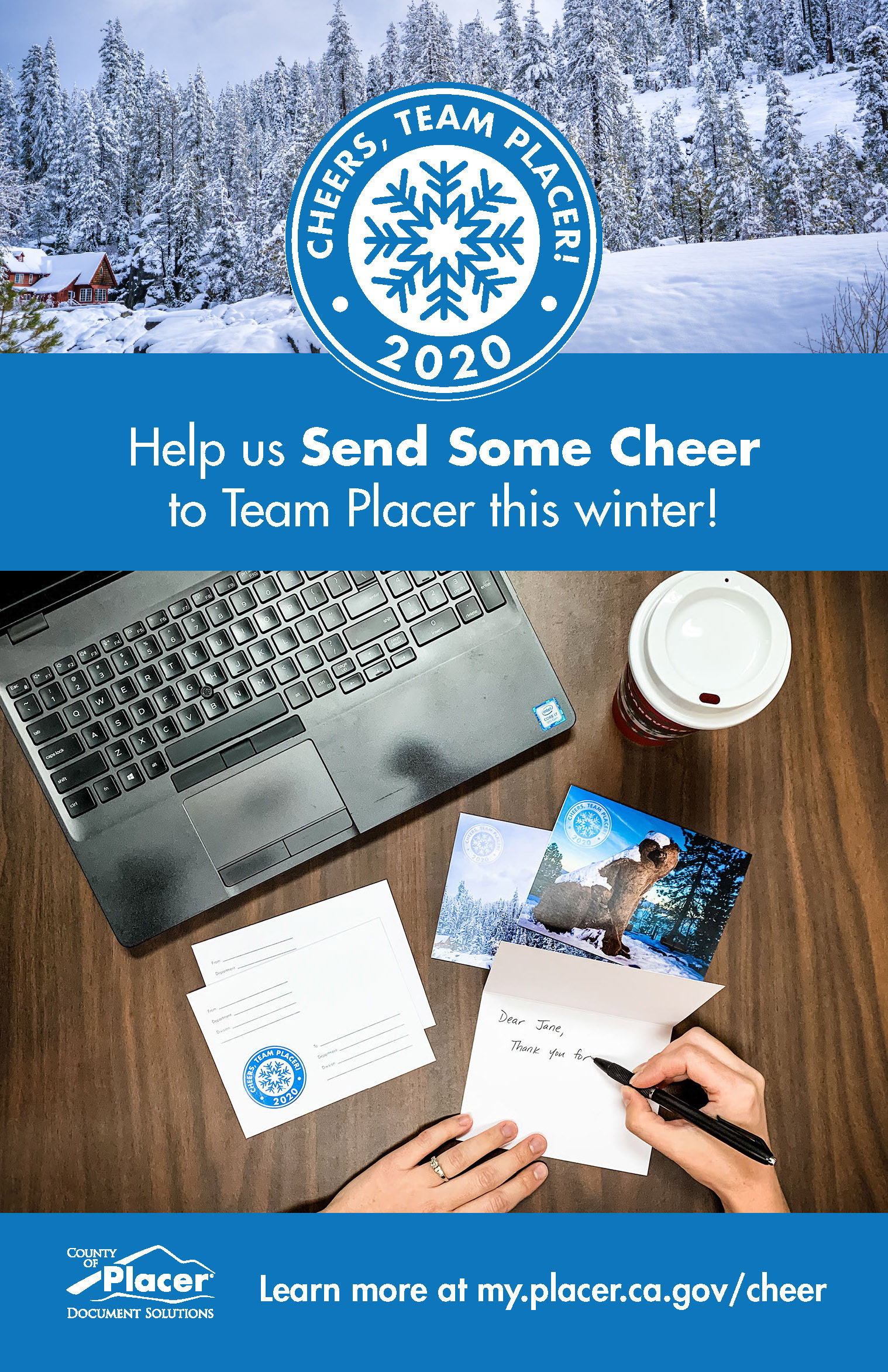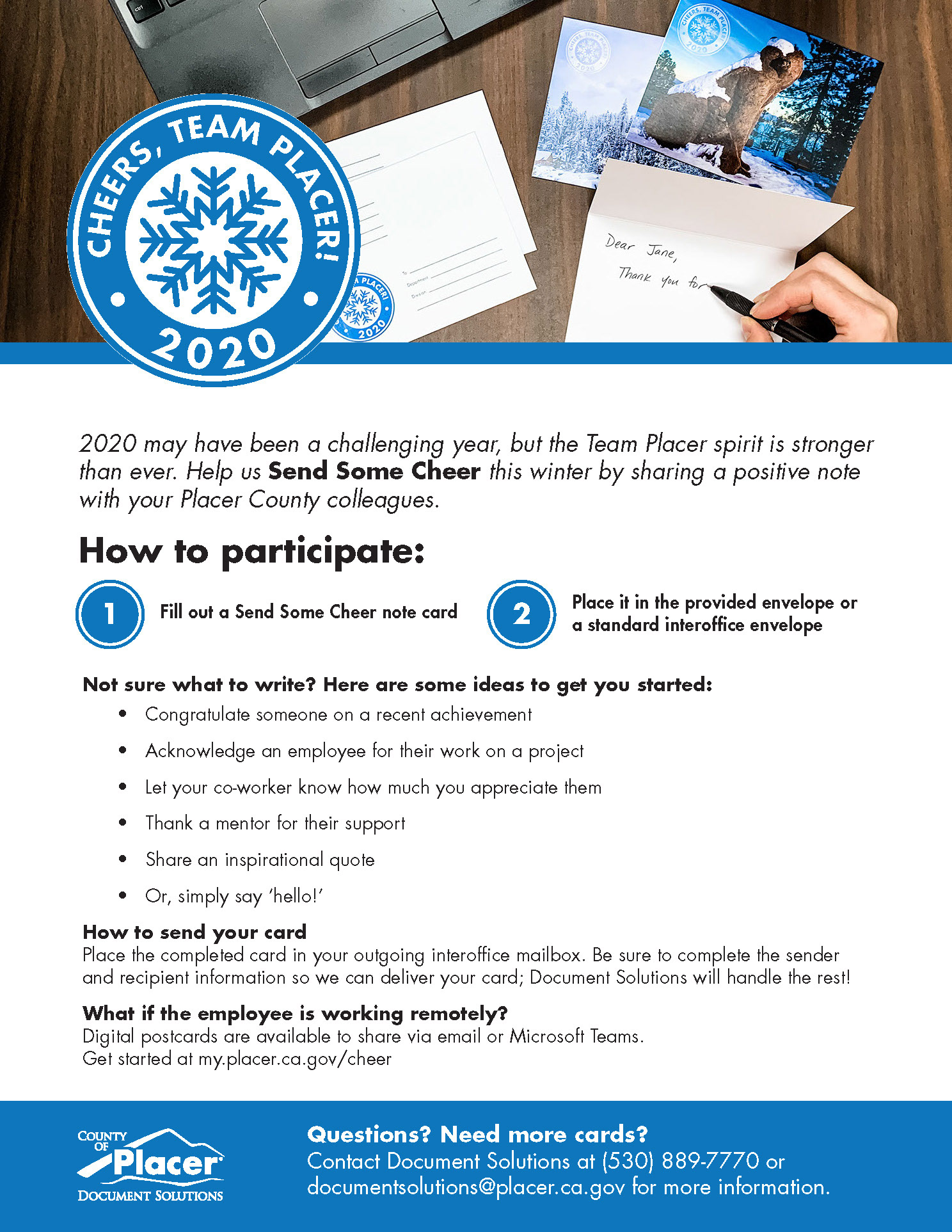 Intranet site banner and landing page for the digital cards.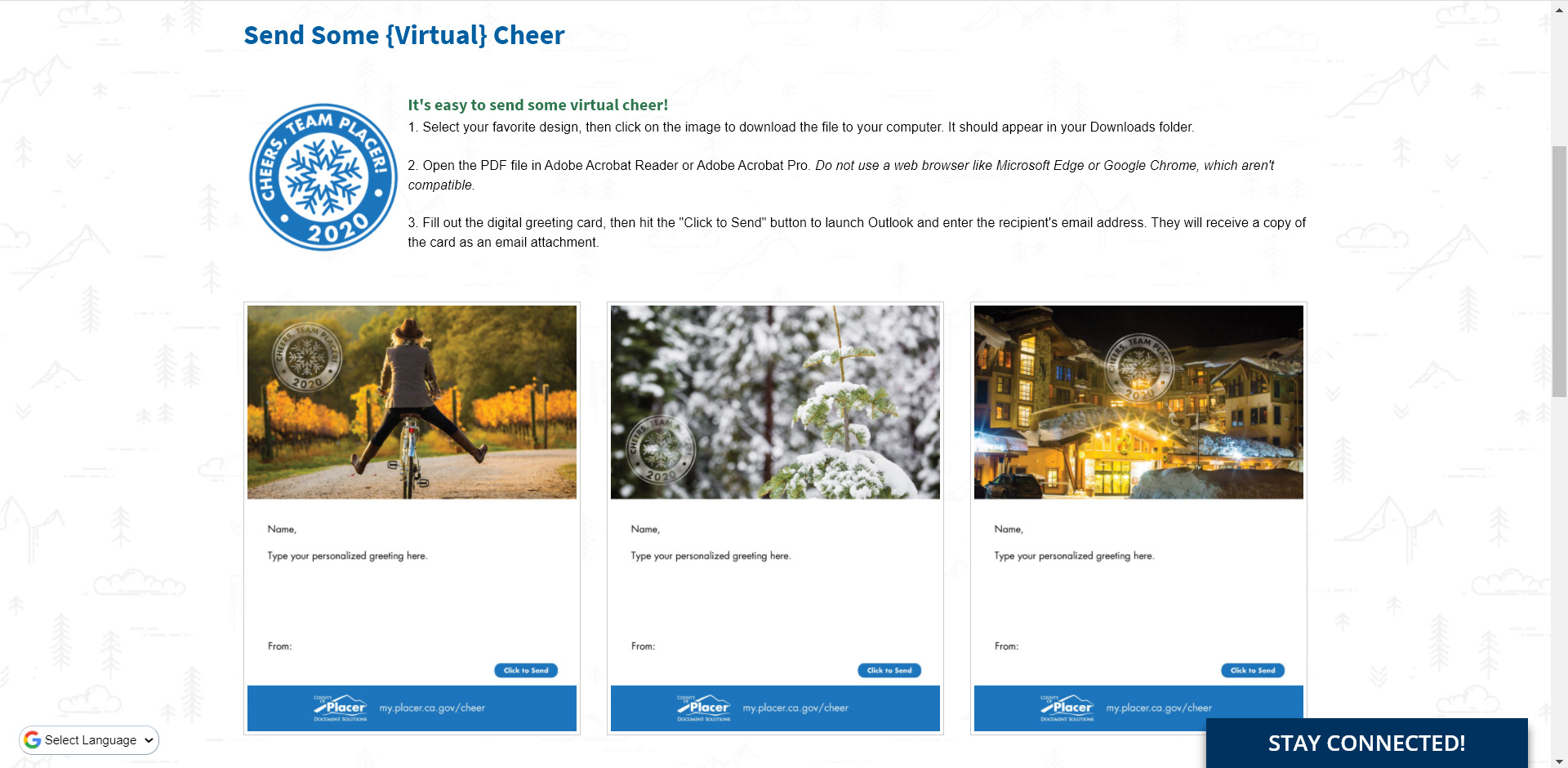 The campaign was a success, gathering more participants than other recent engagement campaigns. We have updated the content for 2021, adding new spring images and an updated, evergreen logo.