Property tax bill mailing deadlines are mandated by the State of California, but Placer County's Treasurer-Tax Collector, Jenine Windeshausen takes pride in being one of the first California counties to send out their bills each year. Since this was the first time we had produced the bills in-house in over a decade, it was critical that we handled each part of the project with precision. 
Taking on a complex 167,219 piece mailer was no small feat. Successfully merging millions of pieces of data from four separate databases required custom JavaScript and many Starbucks refills.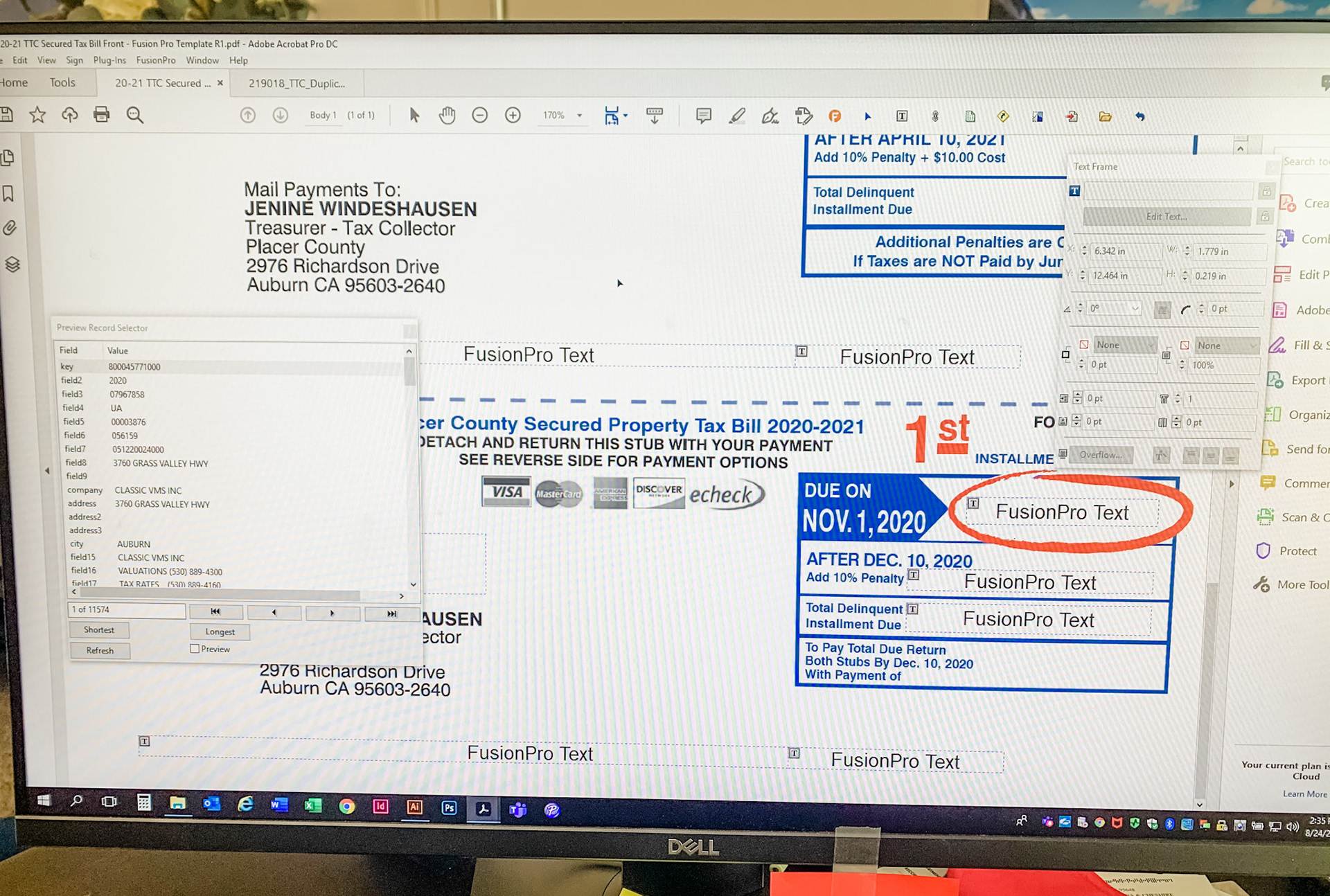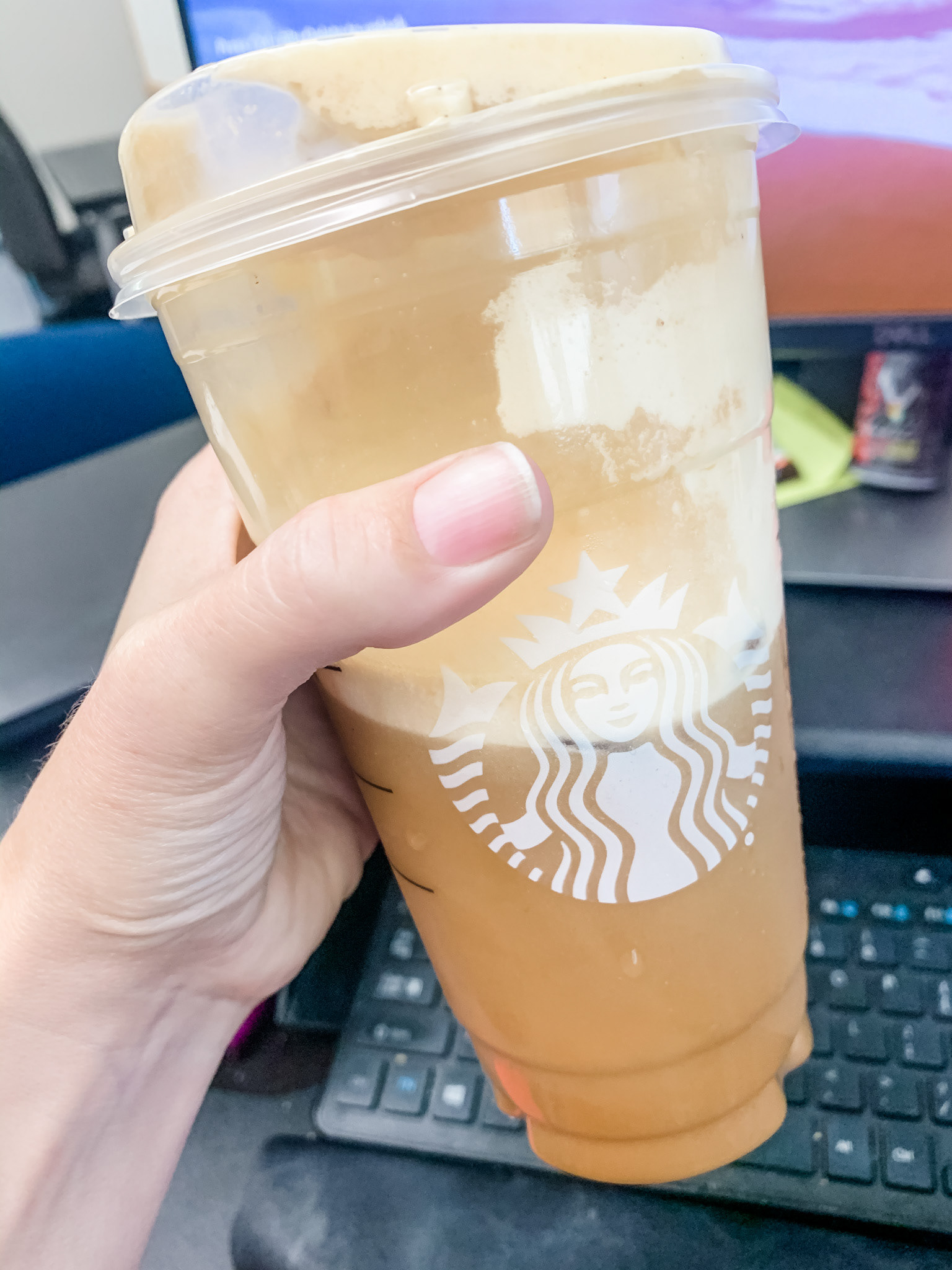 From the pre-perforated tax bill sheets, to the marketing inserts and customized envelopes, each piece was separately managed and ready on schedule.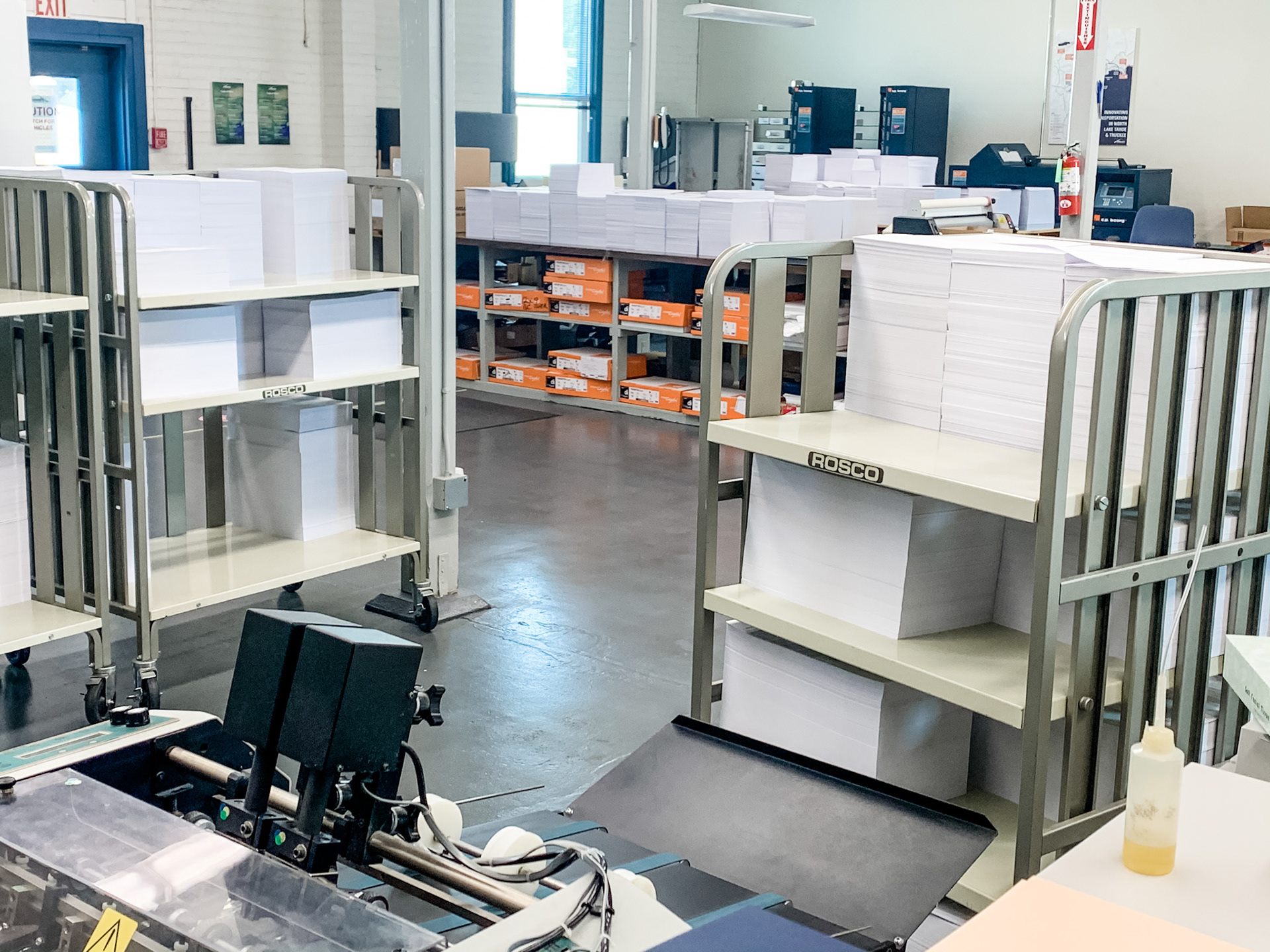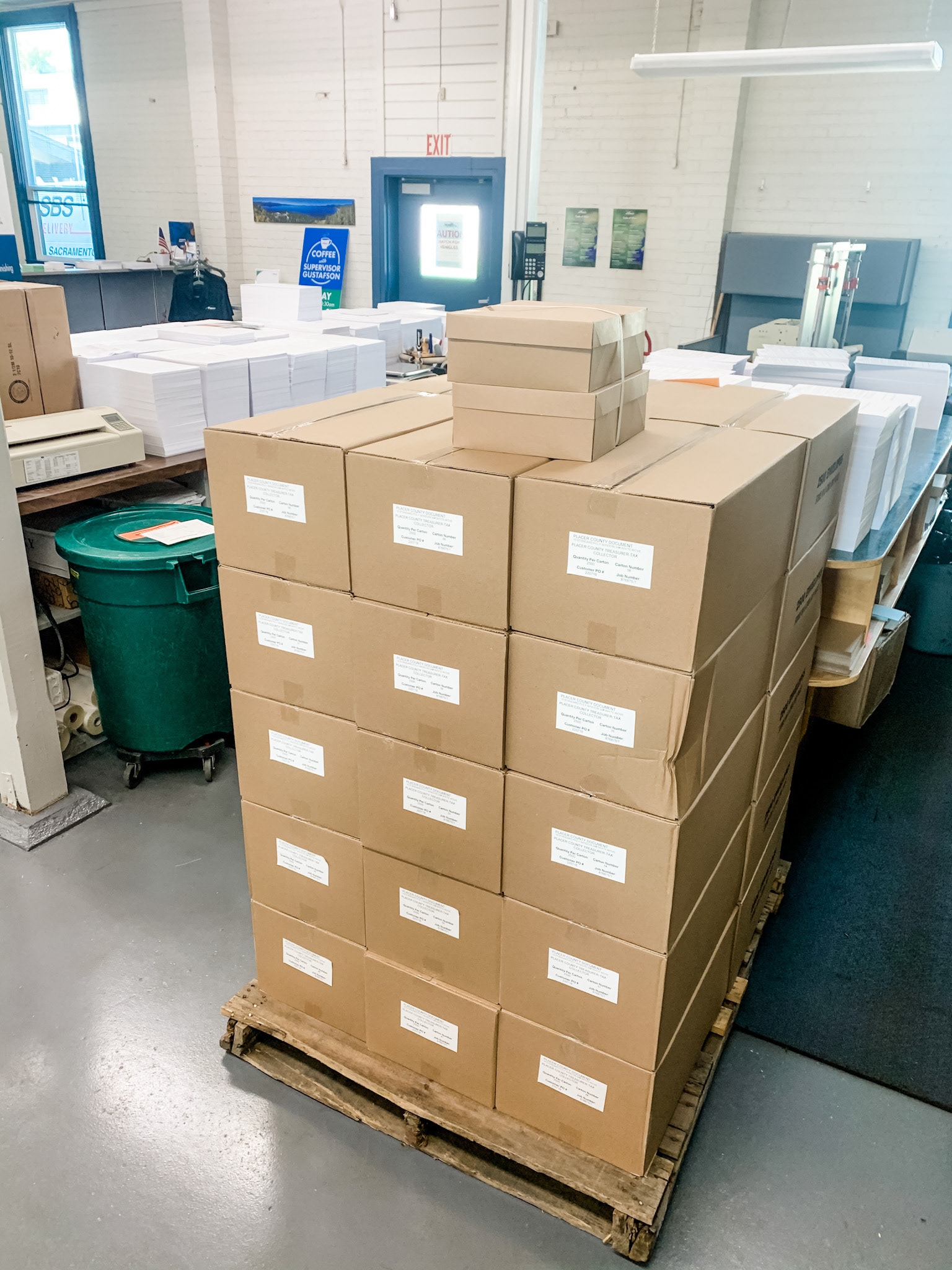 To maintain order and ensure accuracy, the two different tax bill styles were separated and organized using bright orange and green markers. Print shop staff were able to track which files had been printed according to organized checklists.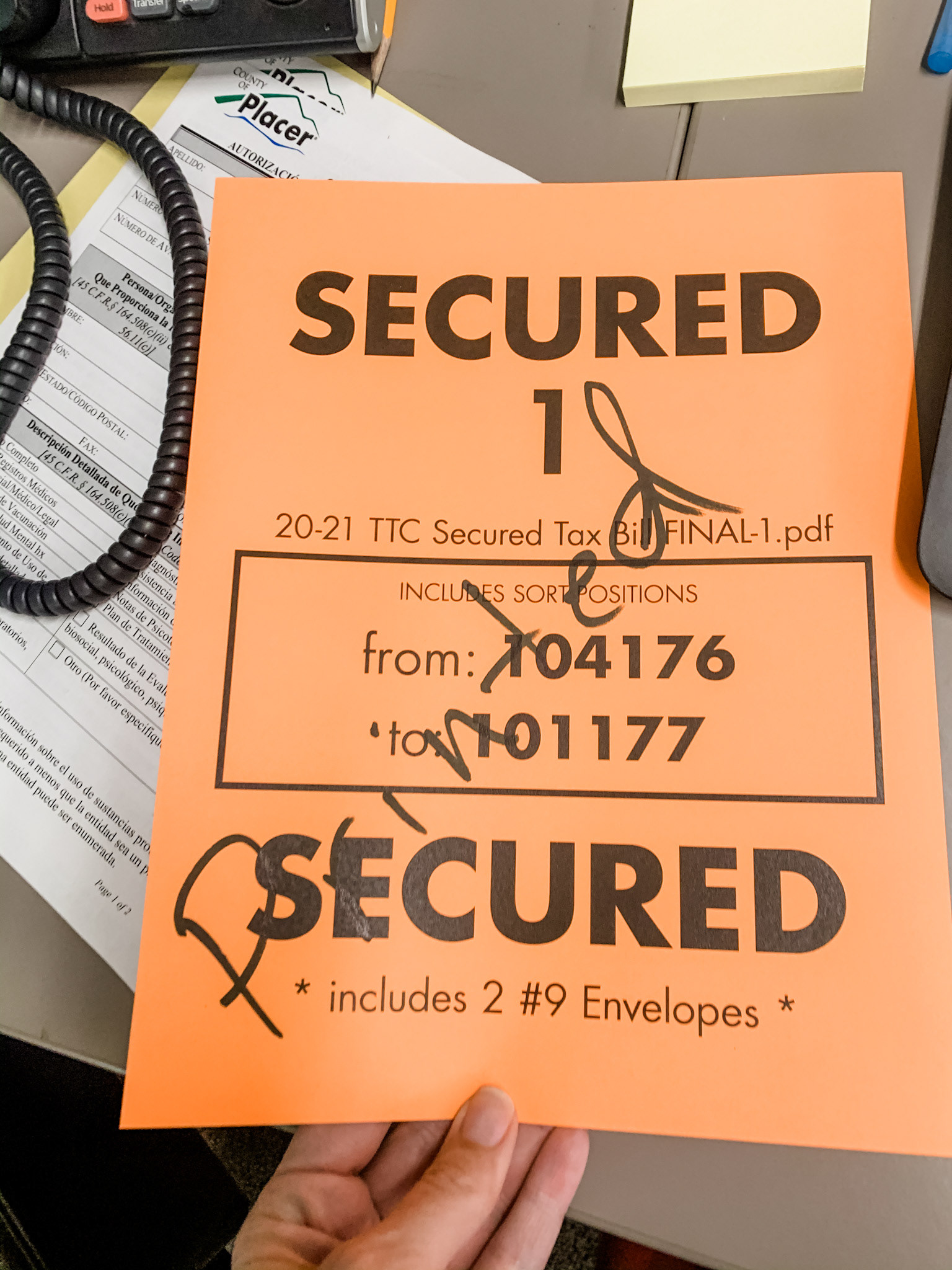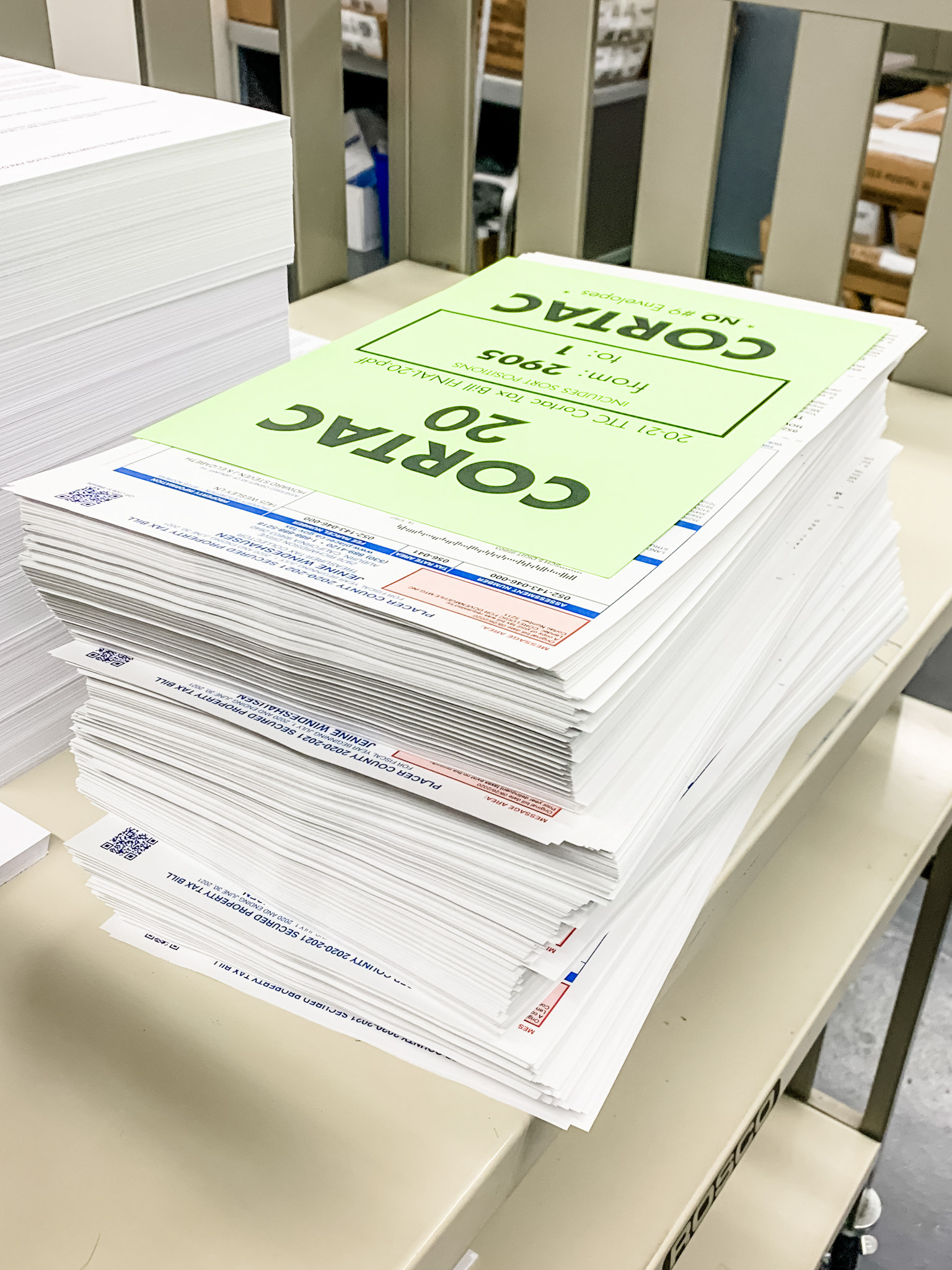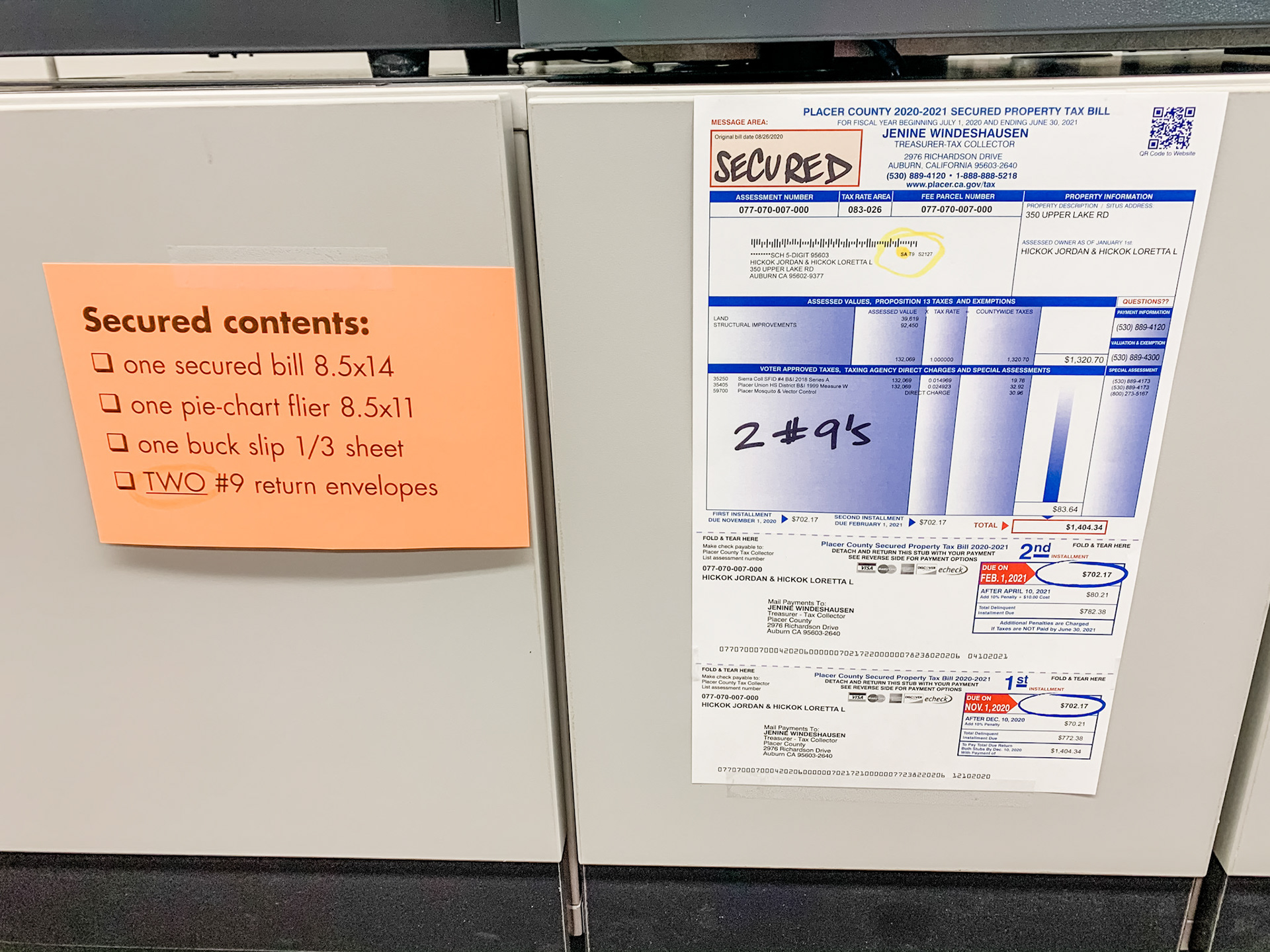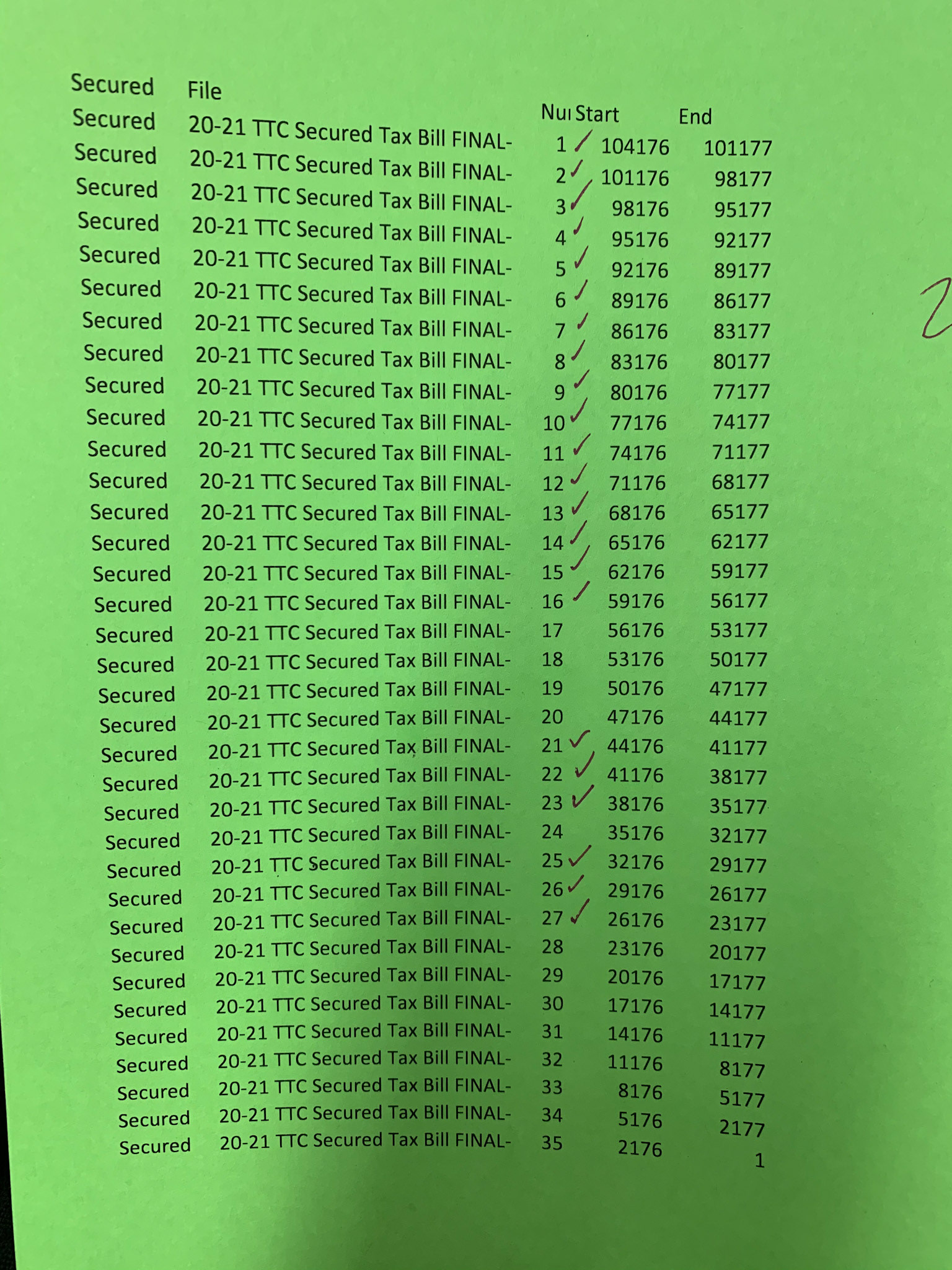 In order to meet the deadline, staff were divided into two separate shifts so machines could run up to 16 hours per day. Since the inserting equipment required frequent replenishments, samples were posted to ensure proper placement and direction.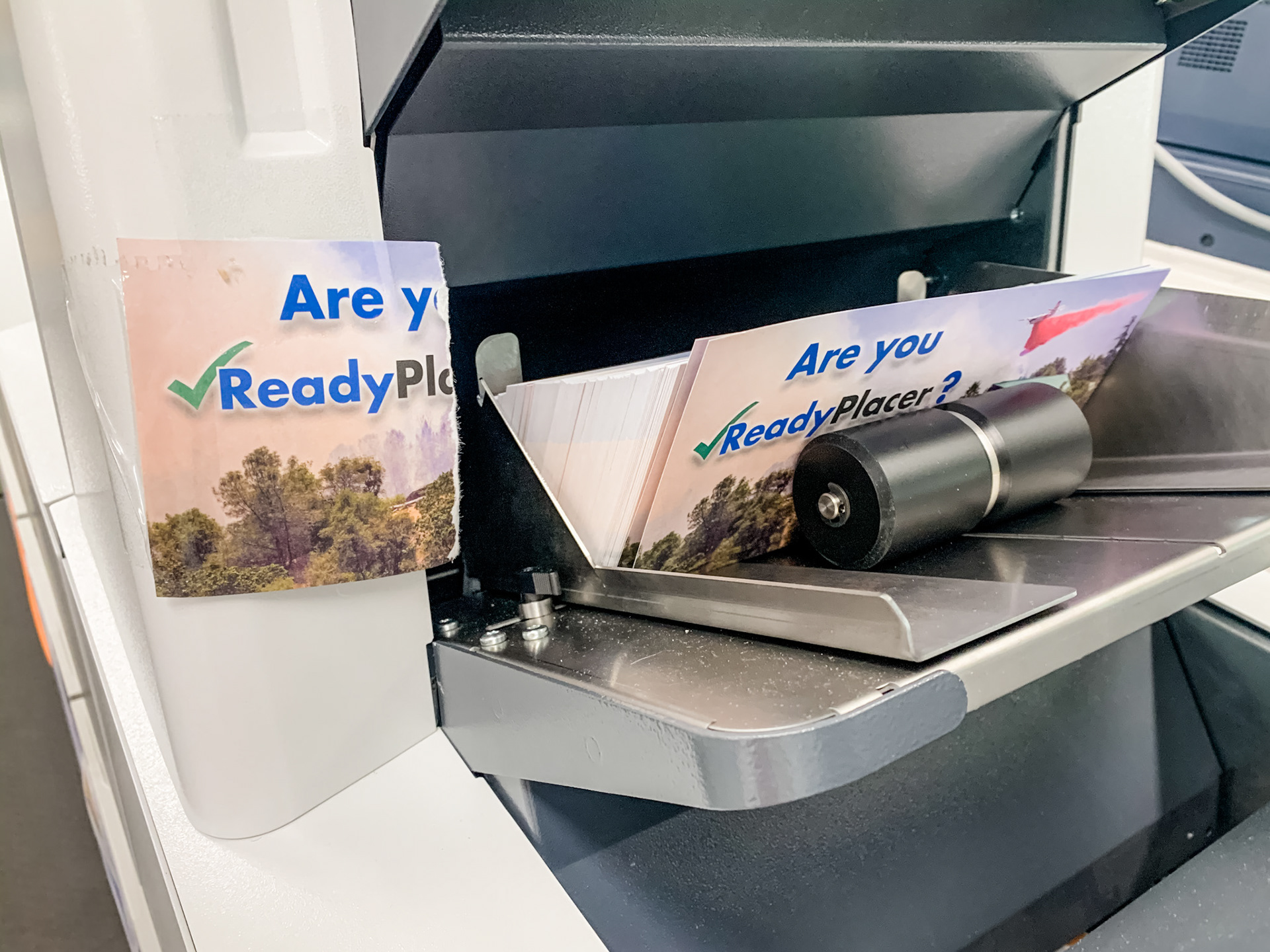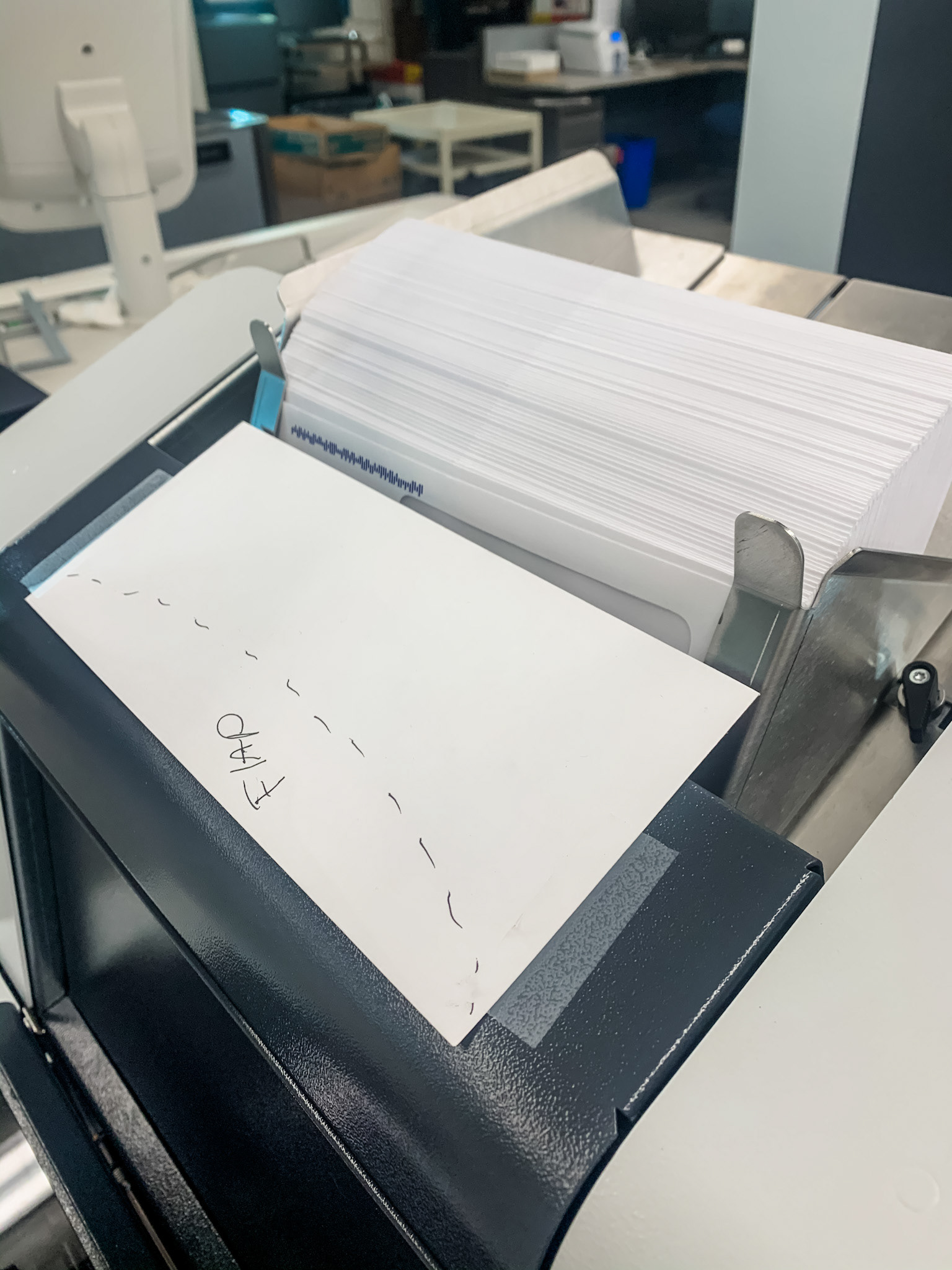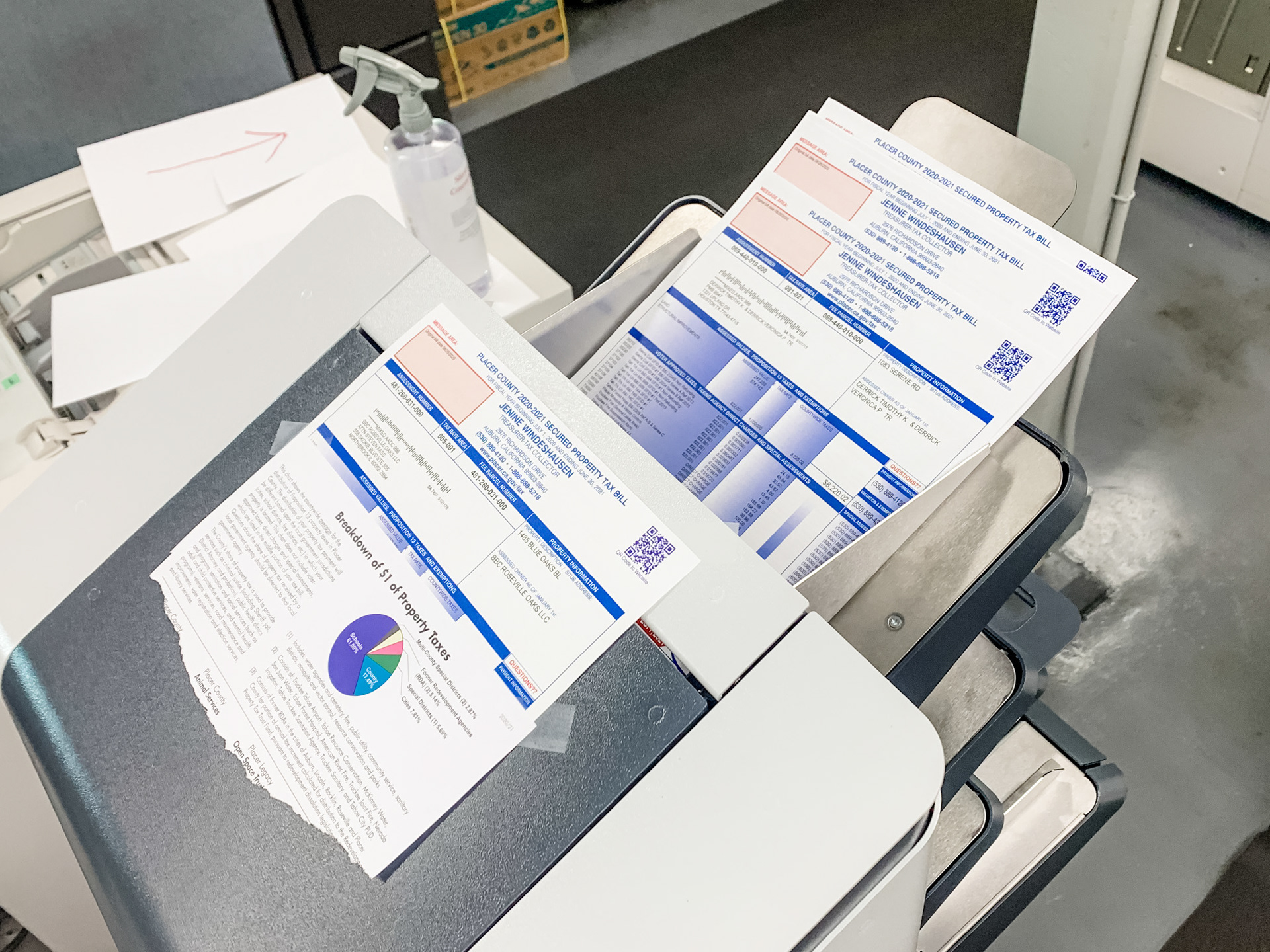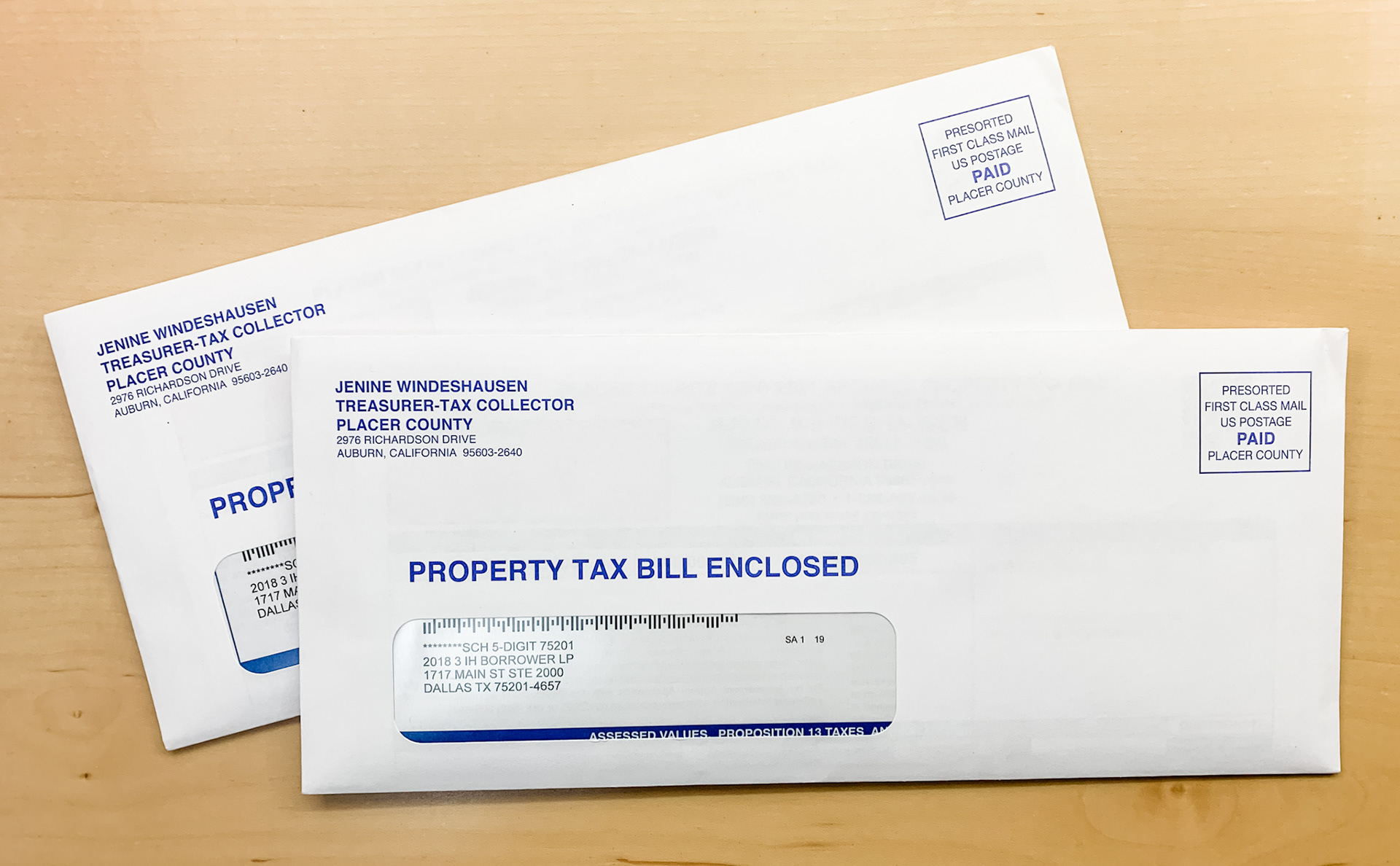 In addition to the complex data merging process, the bills were also sorted and trayed to reduce postage costs. This pre-sorting process saved over $26,000 compared to using standard first class stamps.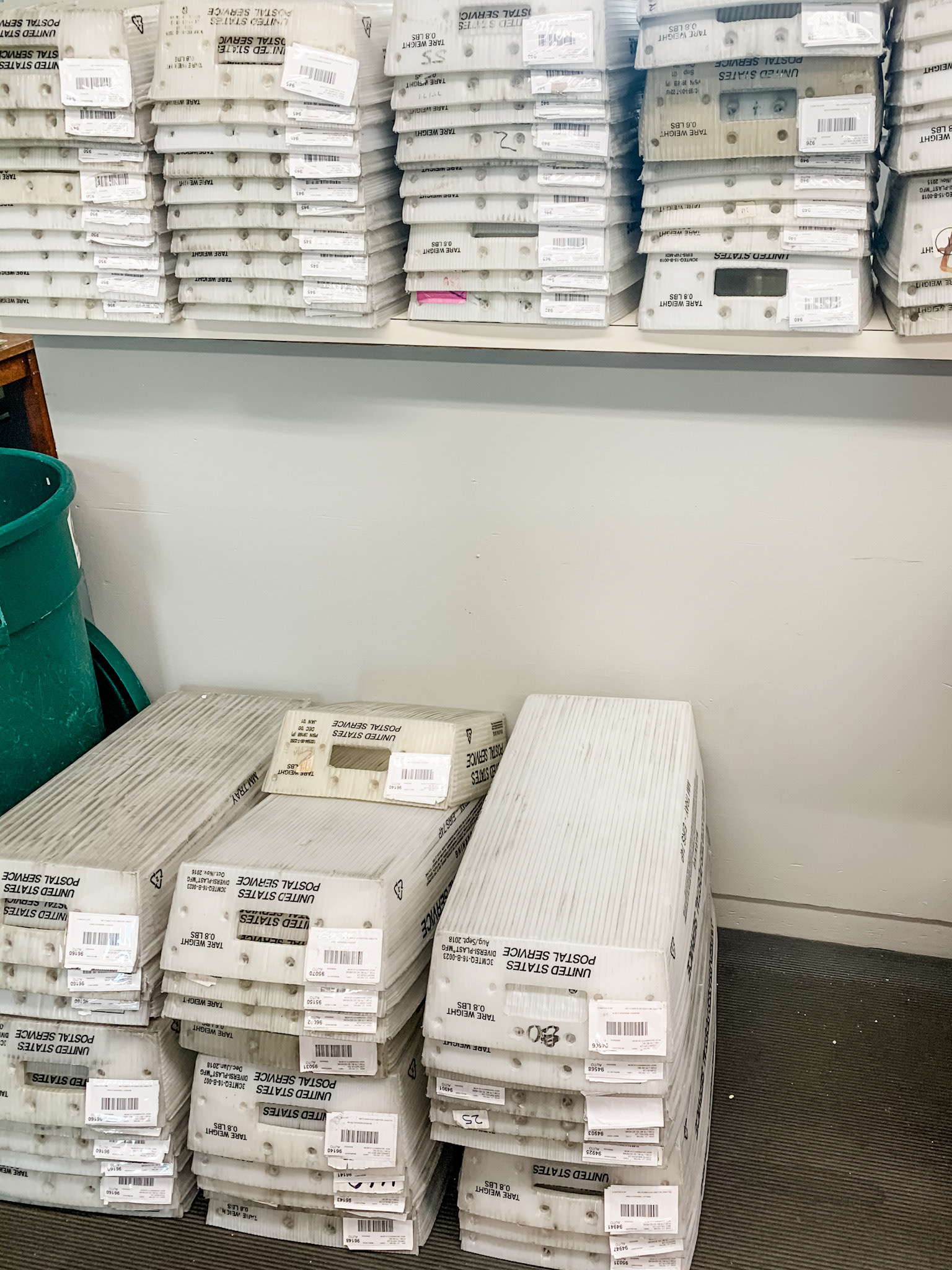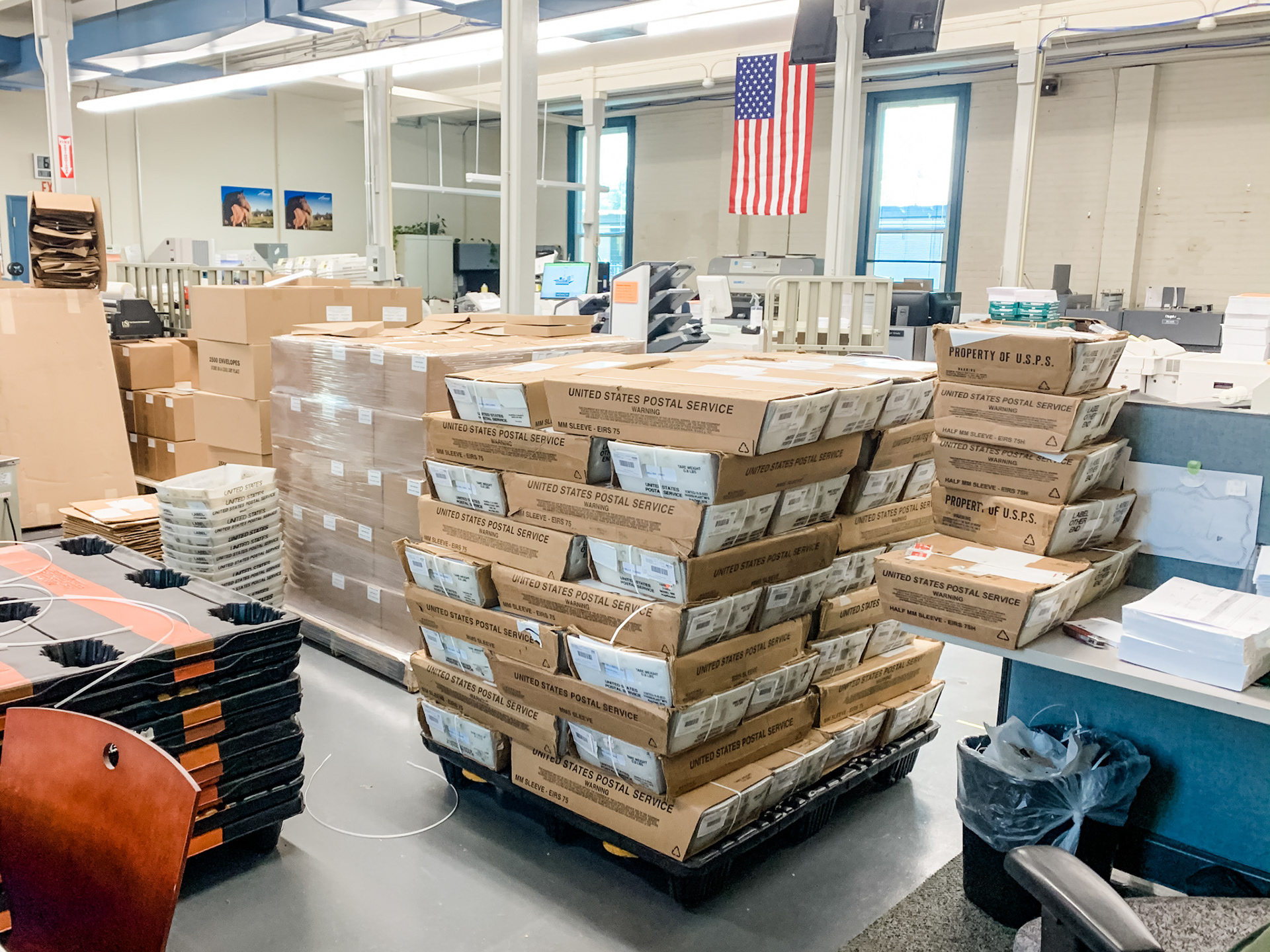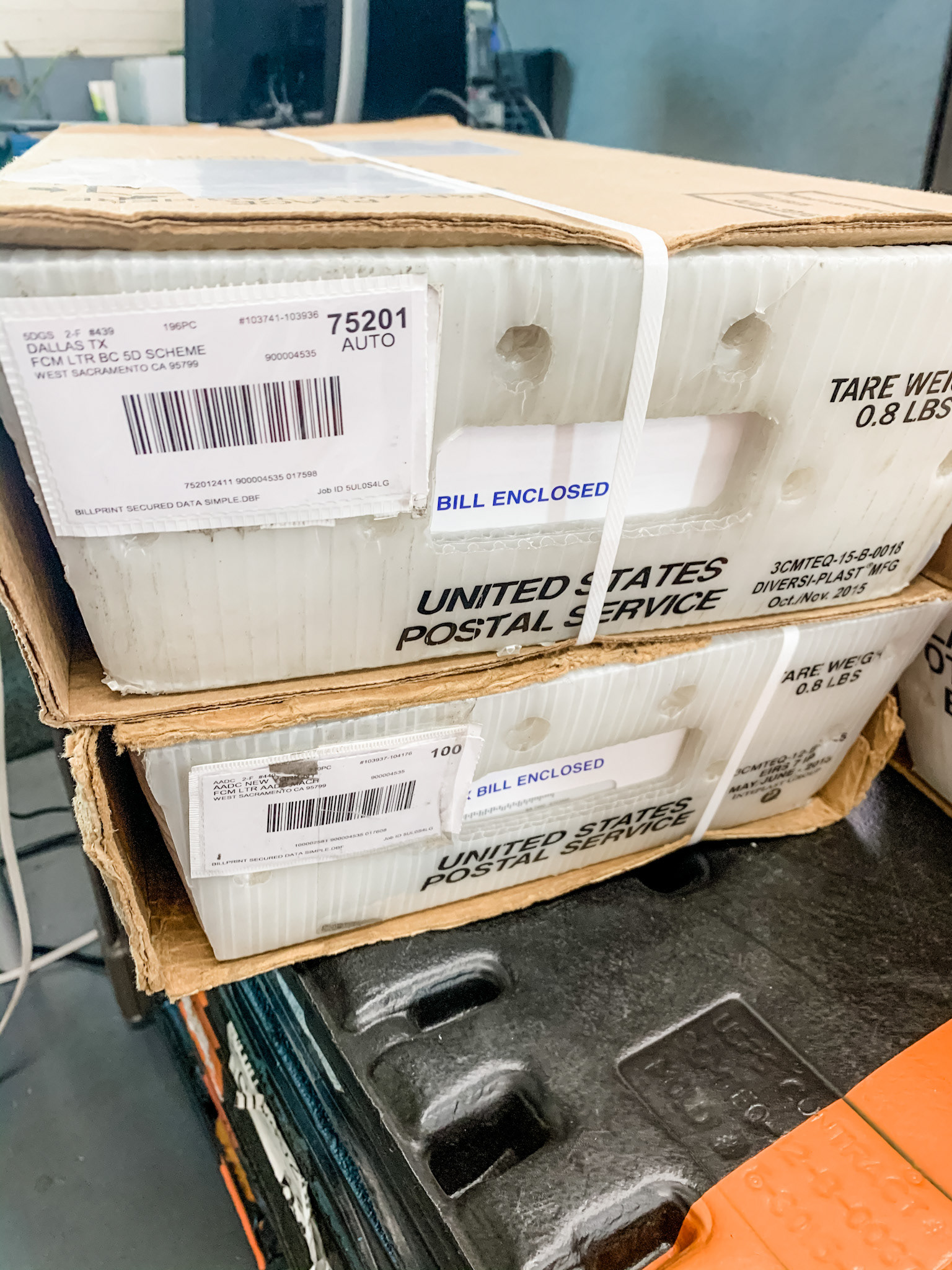 After nearly 200 hours of production time, the job was ready for delivery to the post office.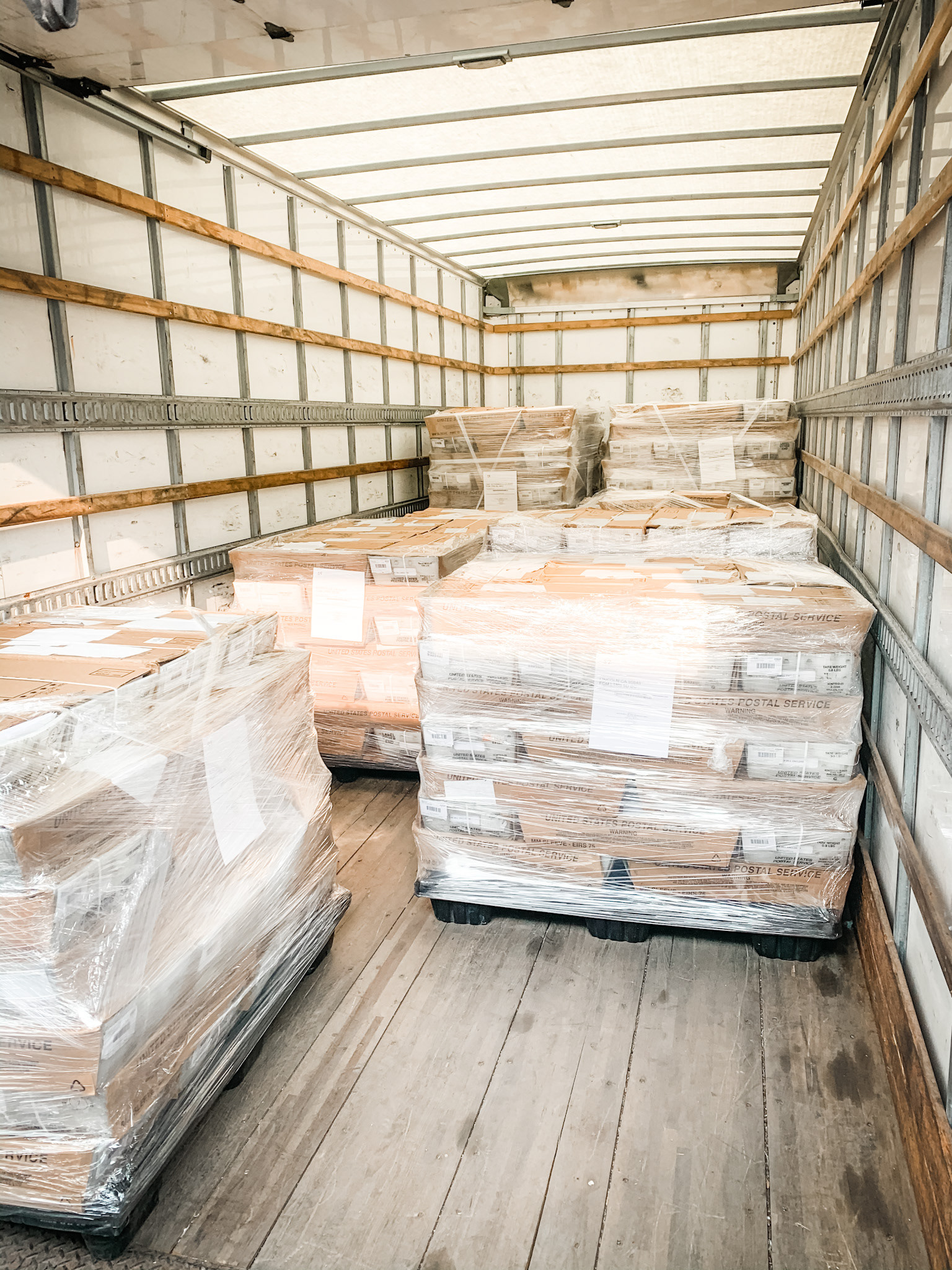 This was the first time our division needed to rent a truck to deliver a job!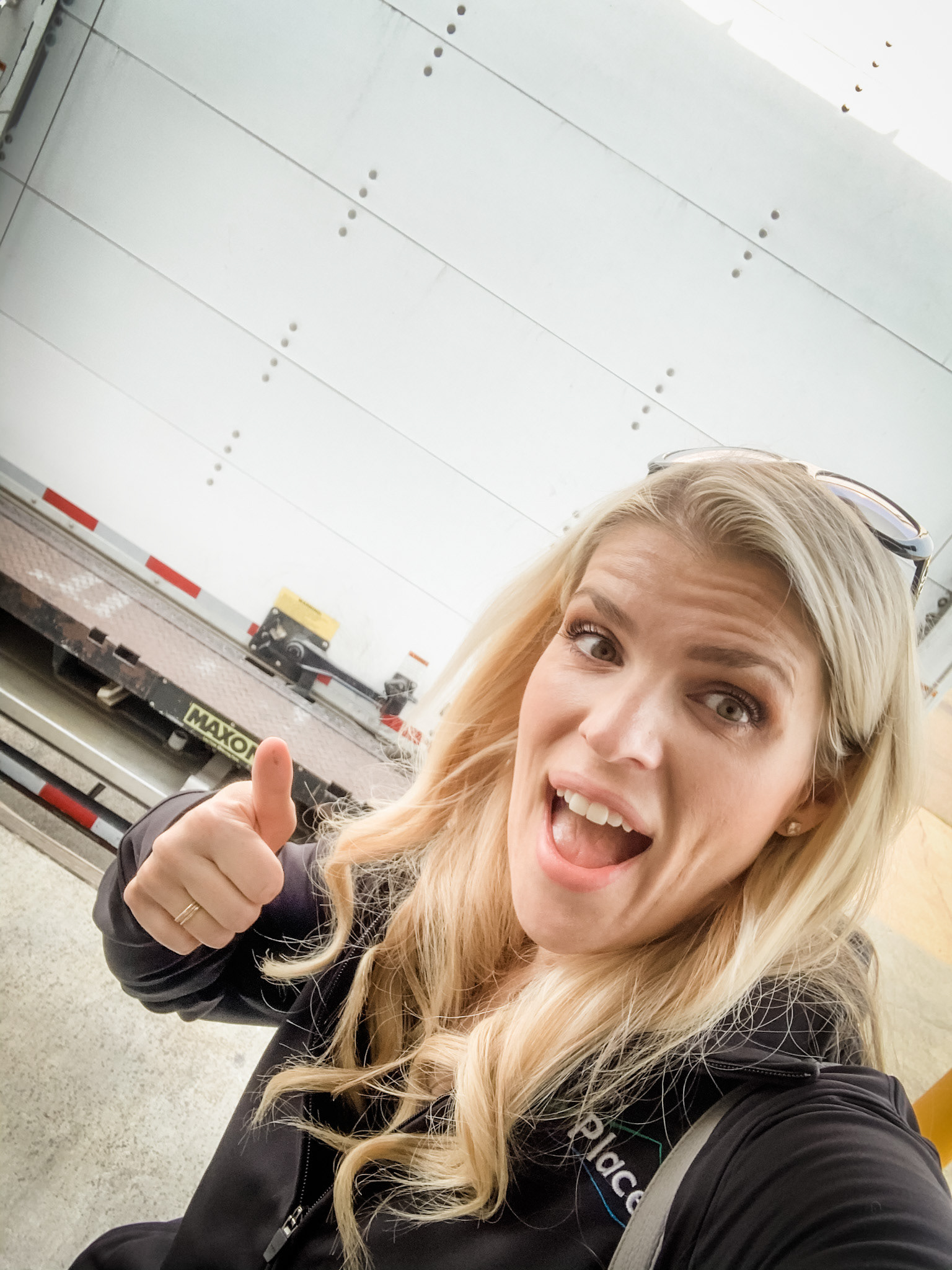 Once the mailing was successfully processed, we created a metrics report for the Treasurer-Tax Collector. We were excited to reduce the county's production costs by 21.3% compared to using an outside vendor.