After years of dealing with broken-down copy equipment, it was safe to say that employees were ready for an upgrade. 
As part of the project, we conducted an onsite survey of the existing copier equipment. In an effort to save money with the previous contract, mostly black and white machines had been purchased. As demands for color increased, expensive laser printers were brought in to supplement the copy equipment. We also saw redundant fax equipment and other personal printers throughout the organization. 
By selecting integrated copier features including color printing, e-faxing, hole punching, stapling, and secure print queues, we were able to reduce redundant desktop equipment and drastically decrease printing costs.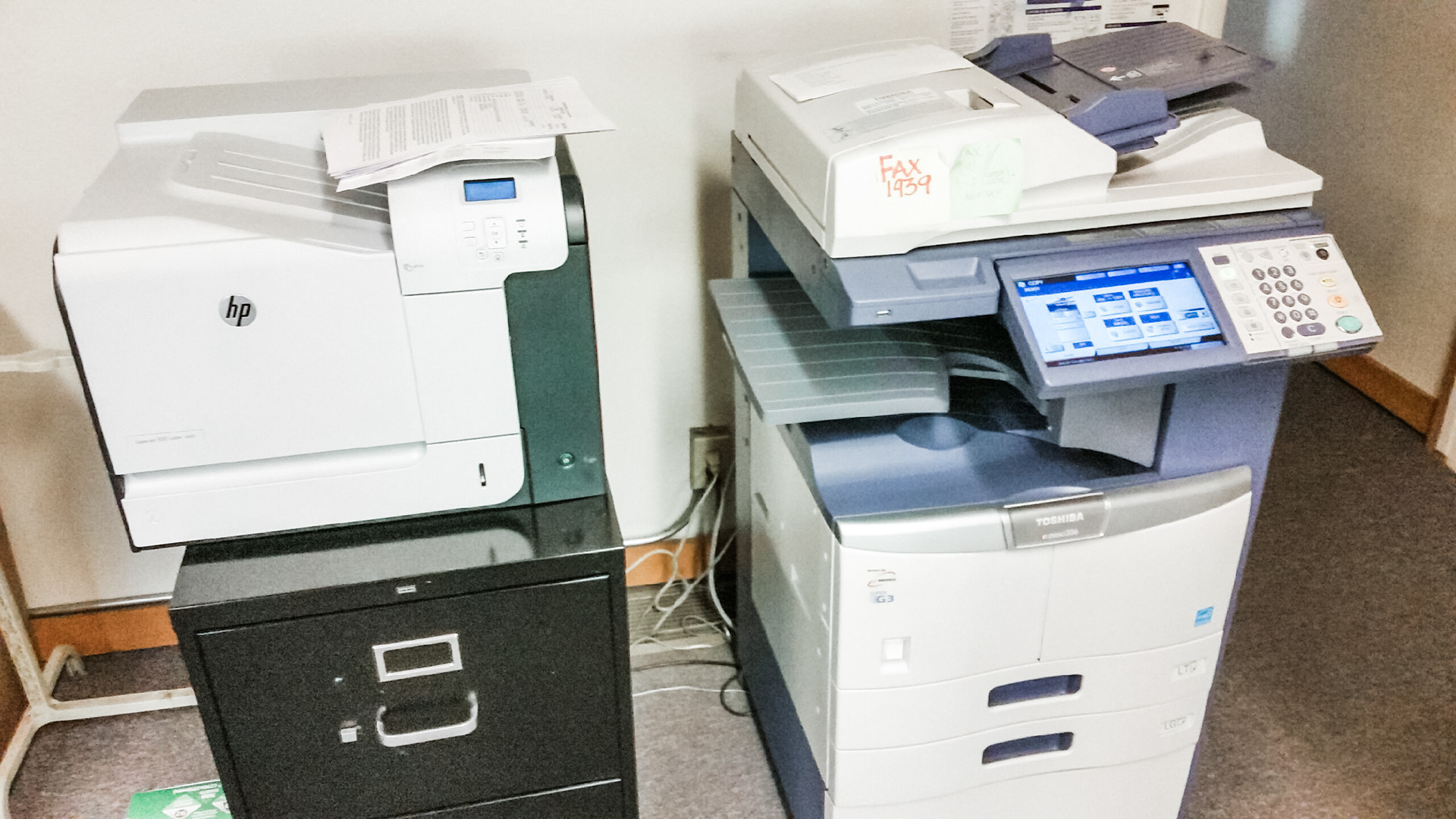 After an exhaustive search, we selected the Ray Morgan Company to provide Canon copier equipment and a management software called Uniflow. The software allows departments to control their printing costs through detailed usage reports. 
To present each department with their equipment options, we created a sales sheet for each model detailing the unique features specific to that configuration. The sales sheets made it easy for staff to confirm the copier would meet their current and anticipated business requirements. Once all departments had confirmed their needs, we ordered 266 copiers.
As we approached installation, we utilized the county's intranet site to build excitement and showcase the benefits of the new, highly secure software.

We anticipated some grumbles about the high-security features. To access the new Canon devices, staff would need to fob in using their county-issued ID badge. While this seemed like an extra step, it actually created a more streamlined and efficient user experience. To prepare staff for the change, I created a quick video comparing the current and incoming copiers. 
Prior to installation, I gave a presentation to our IT liaisons to set expectations and answer any questions. Various resources, including a Quick Start Guide and Day 1 connection instructions were provided to staff in both digital and printed formats. 
Throughout the process we partnered with the Ray Morgan Company. Their sales, service, and support teams provided incredible customer service and helped ensure a smooth transition to the new platform.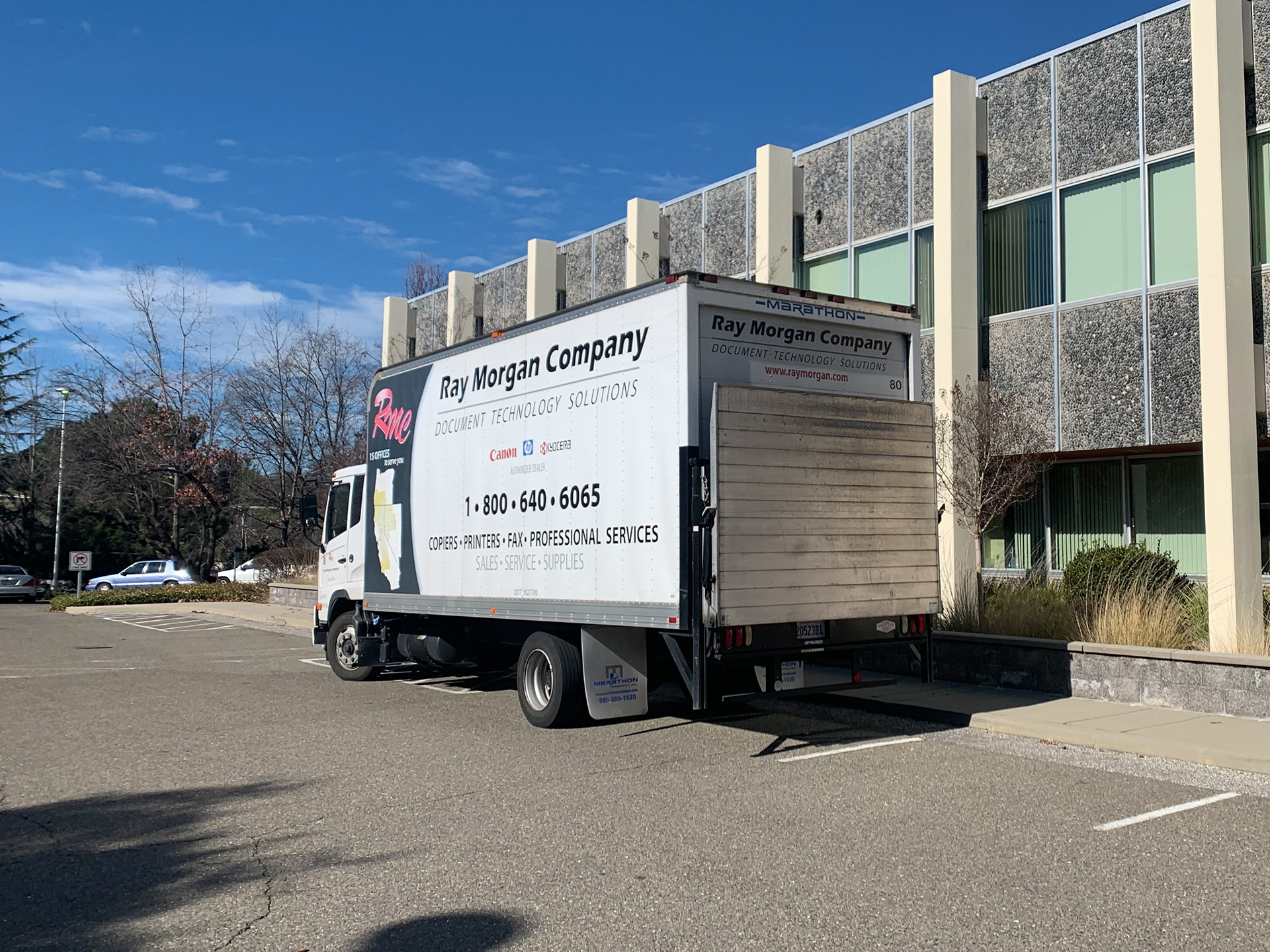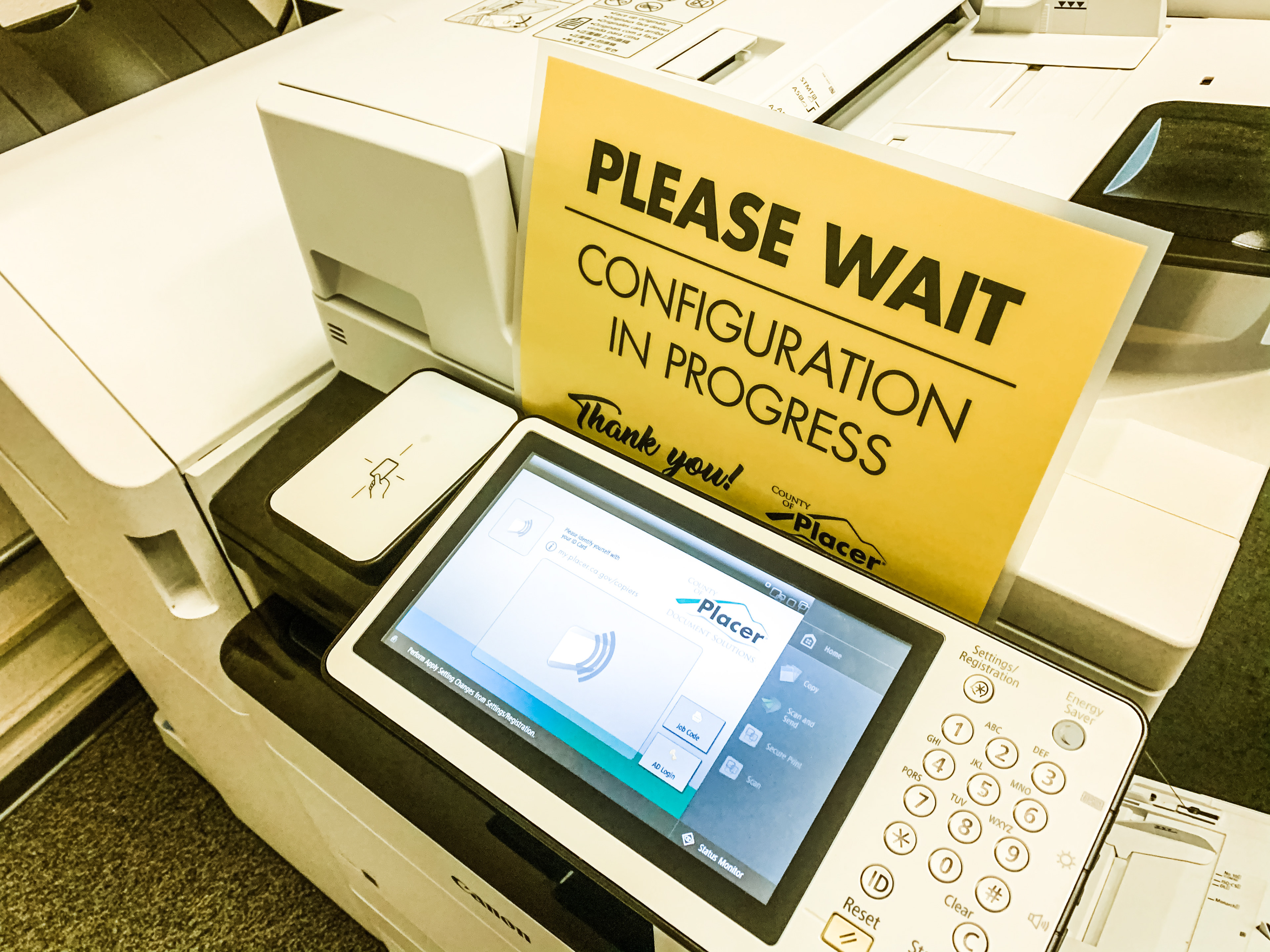 Throughout the project, staff could access training videos, PDF guides and other information through the organization's intranet. 
11x17 Quick Start Guides were printed and hung near each copy machine. 
Sample instruction sheets and troubleshooting tips. While most staff were able to use self-service installations, we also had technical support onsite during the installation. 
Each copier received a personalized label, providing employees with the print driver name and other device information. 
In just five months, we selected a new vendor and management platform, promoted the program to 2,800 county staff, created training materials and administrator resource guides, and installed 266 devices from Kings Beach to Roseville. Staff were thrilled when their new copiers arrived!