After decades of neglect, the print shop was a hodgepodge of collected equipment and dust bunnies. Machines had been placed wherever there was room, without considering productivity, organization, or workflow. 

Since the equipment was large and difficult to move, we hired a moving company to temporarily relocate the items to our warehouse. After the production area was emptied, we were able to safely remove the damaged floor tiles and apply a durable concrete epoxy. We also replaced the fluorescent lights with efficient LED bulbs, brightening the entire space. 
To streamline the work space and increase efficiency, it was important to establish zones that matched our production process. That way, orders could move through the print shop in a logical progression.  


To solve any puzzle, you have to identify the pieces. I started by measuring and cataloguing all of the furniture and equipment. Using Adobe Illustrator, I translated this data onto an existing floor plan, using color to indicate cubicle parts, work tables, equipment and more (left). I then drafted a layout, grouping the items by task: order administration, pre-press, printing, finishing, quality inspection, and delivery. Through several revisions, I worked with the production staff to review their specific needs and account for restrictions such as electrical and lighting requirements. The new, more effective layout was finalized with the team (right).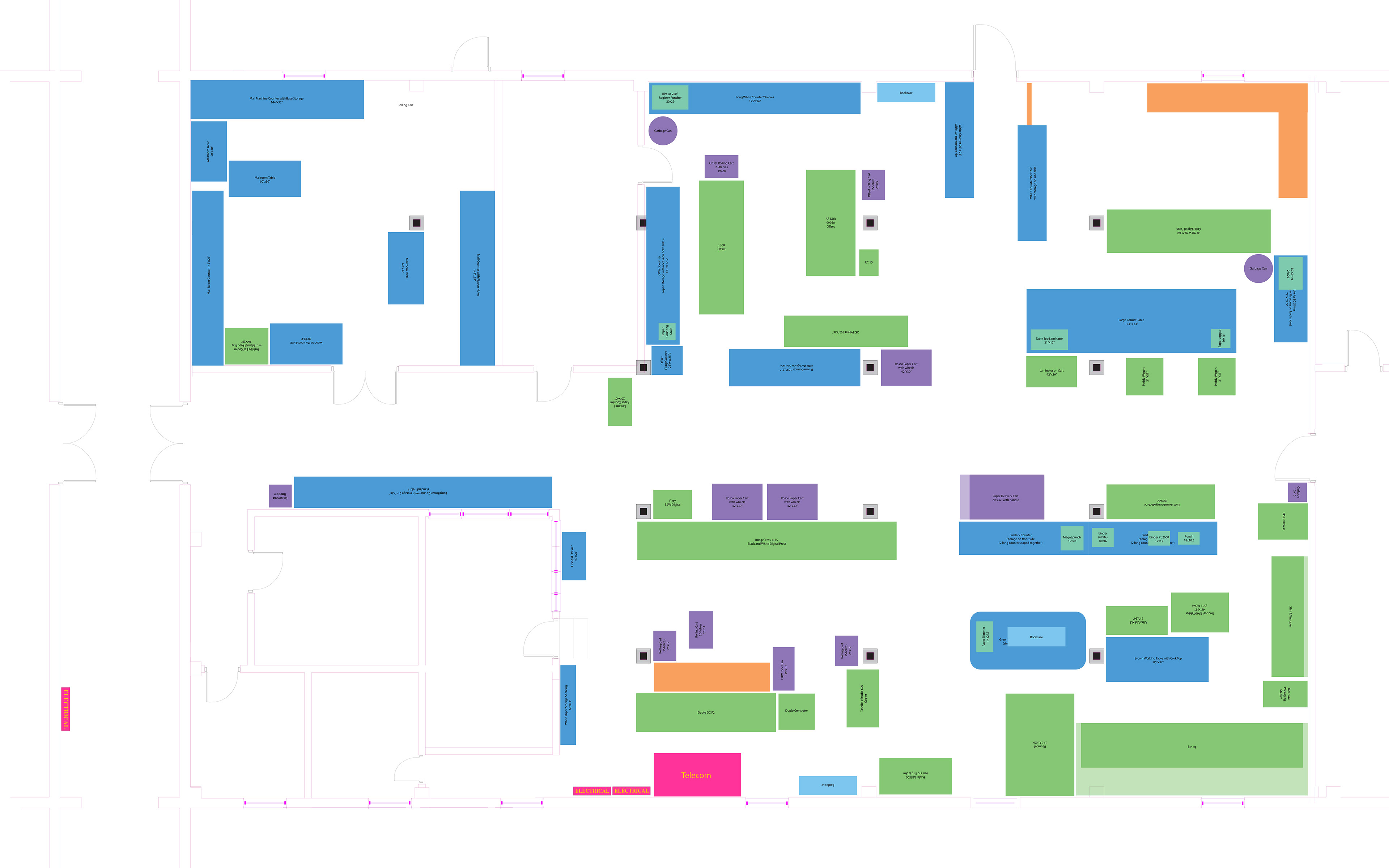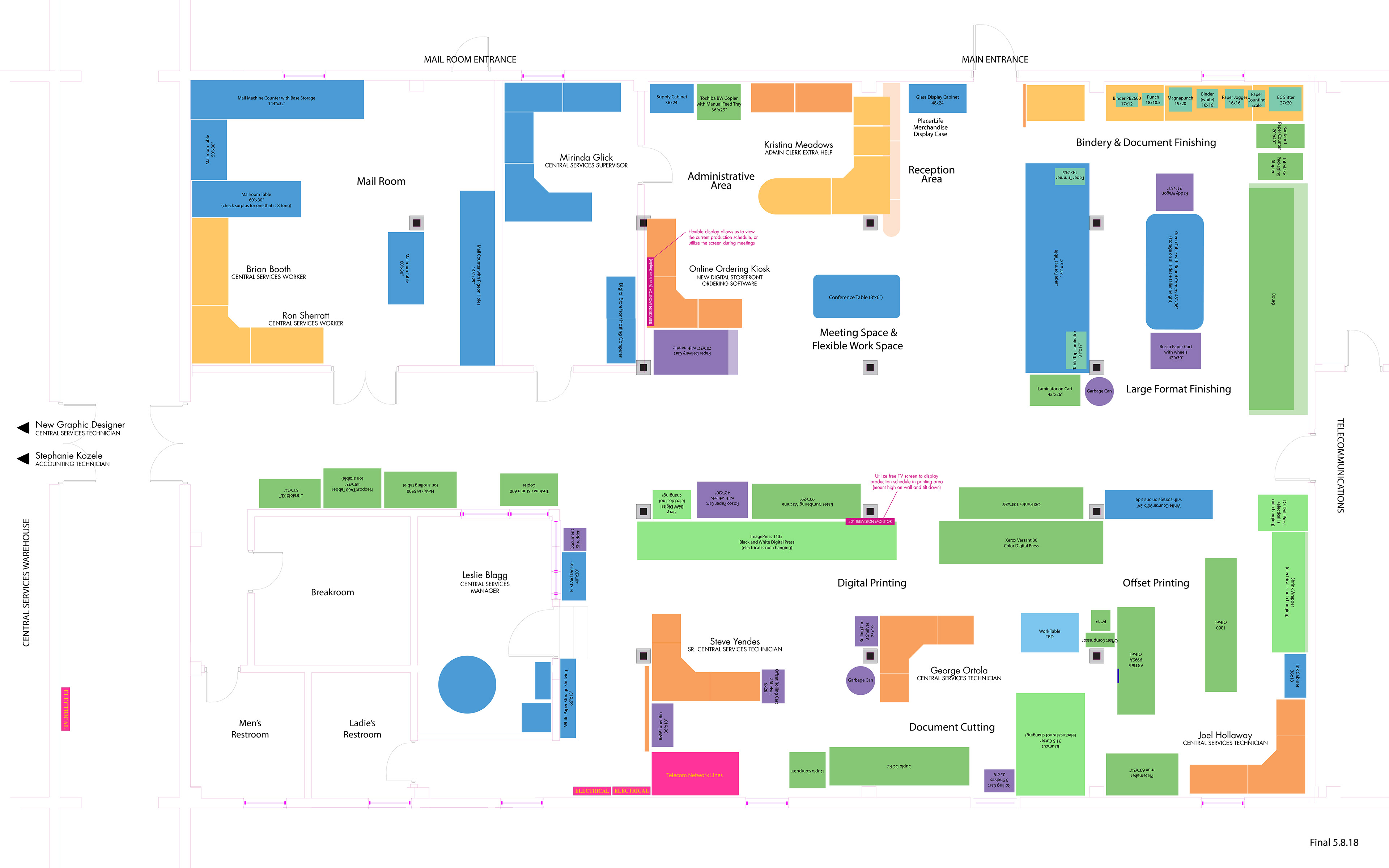 Utilizing Surplus Materials to Reduce Costs
With an extremely tight budget, new fixtures were out of the question. Partnering with our Facilities staff, we took an inventory of available cubicle parts that were scheduled for disposal. Working from the list, we were able to piece together walls, surfaces and hardware to create new work stations at no cost.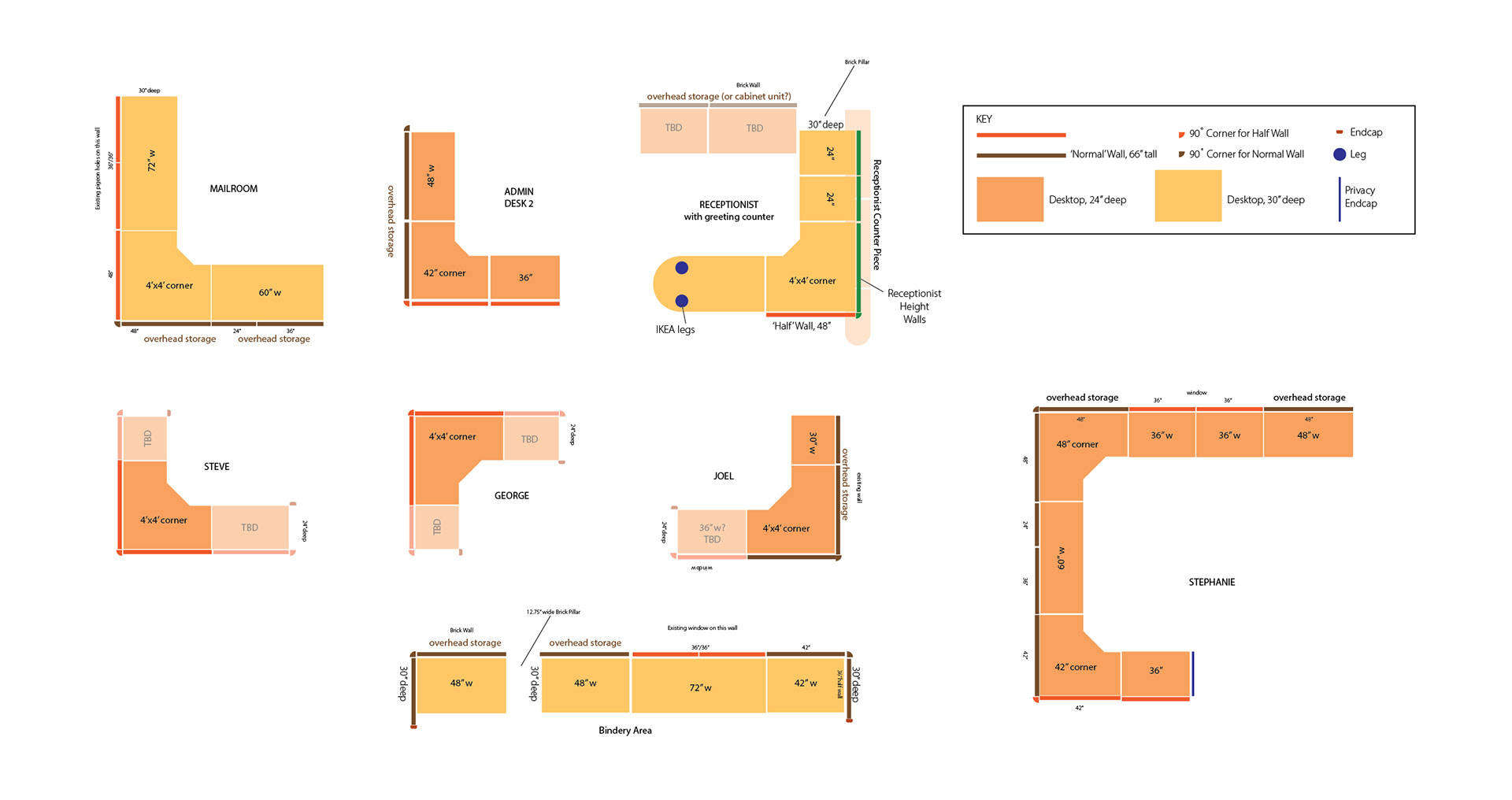 We also sourced a conference table, chairs, and two large screen televisions from the surplus warehouse to create a meeting space.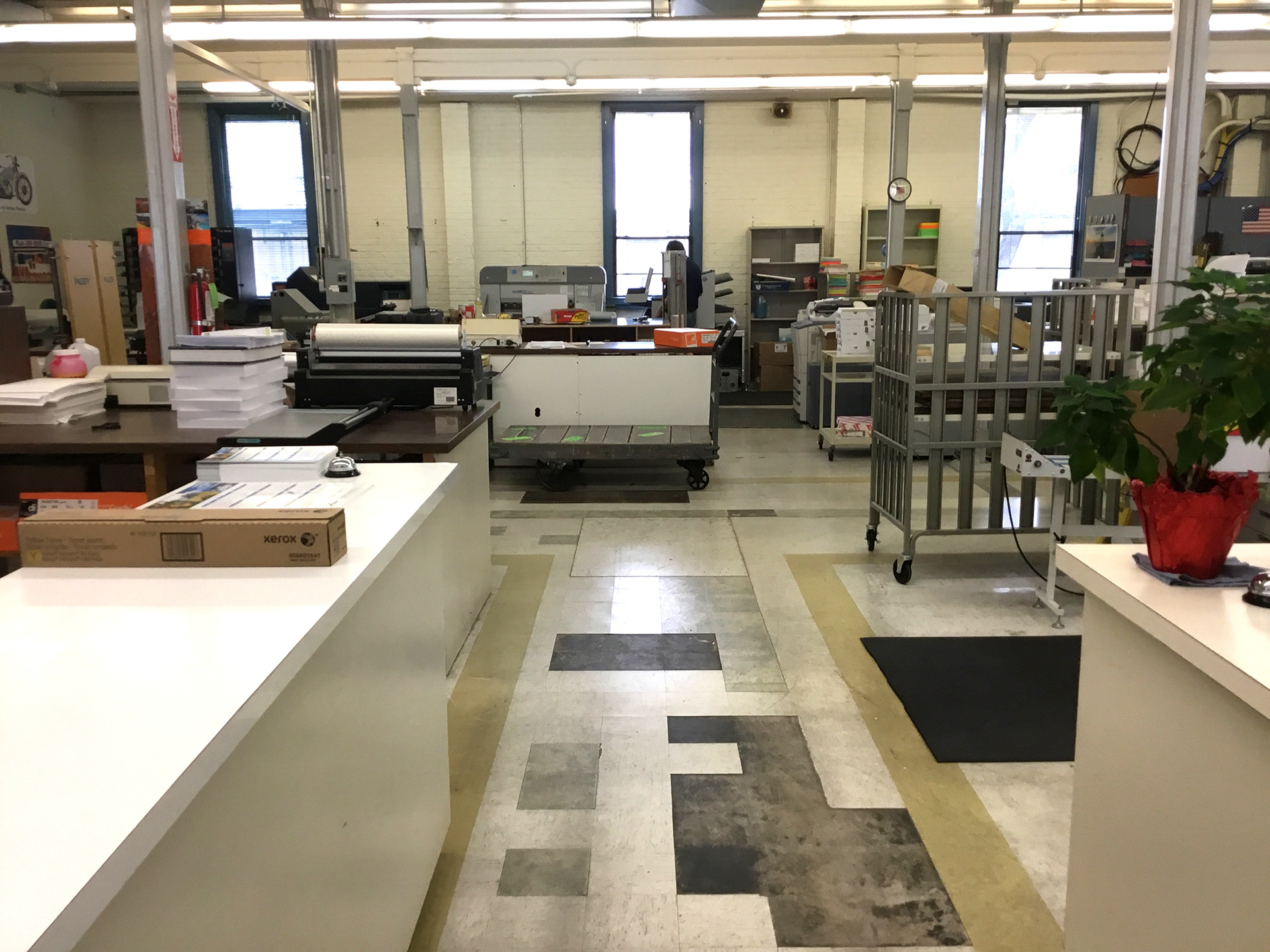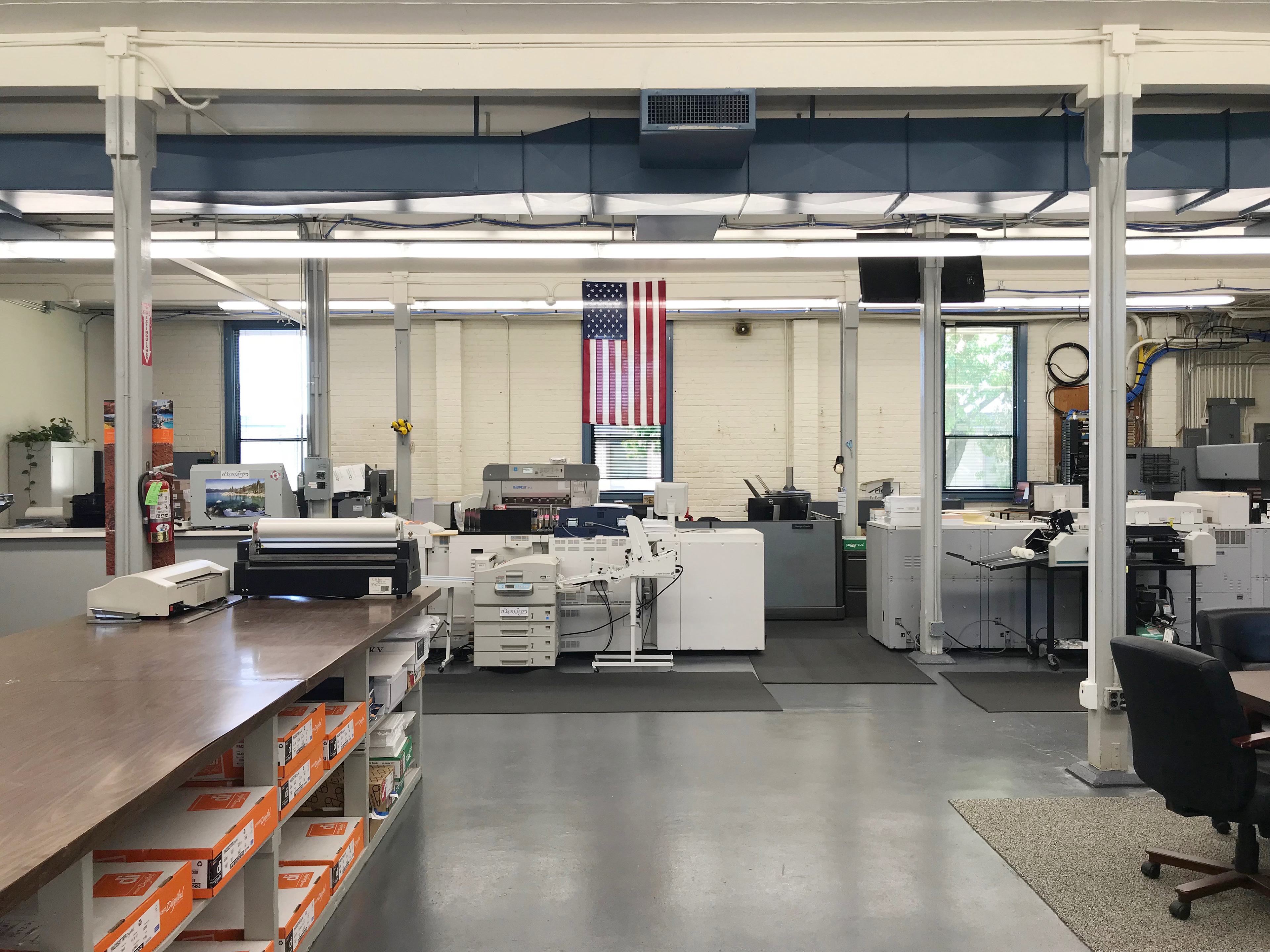 The renovations created minor inconveniences for our customers, who needed to access our building through our warehouse door during the construction. Departments were notified about the project through email, interoffice mail and the county's intranet site. We also posted signage at the entrances.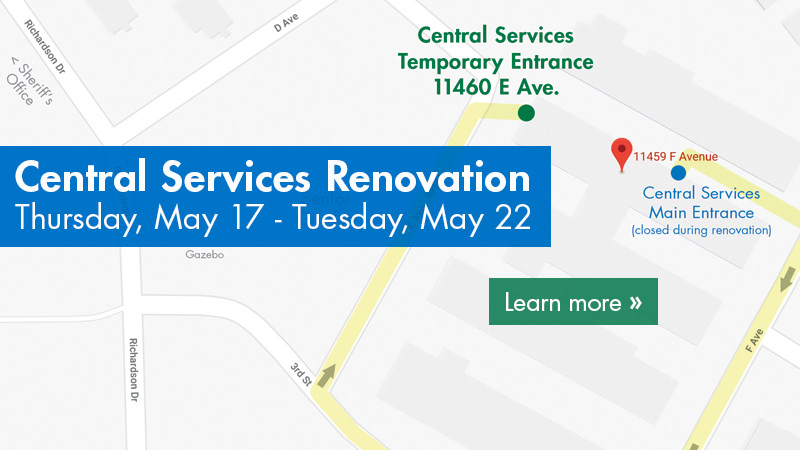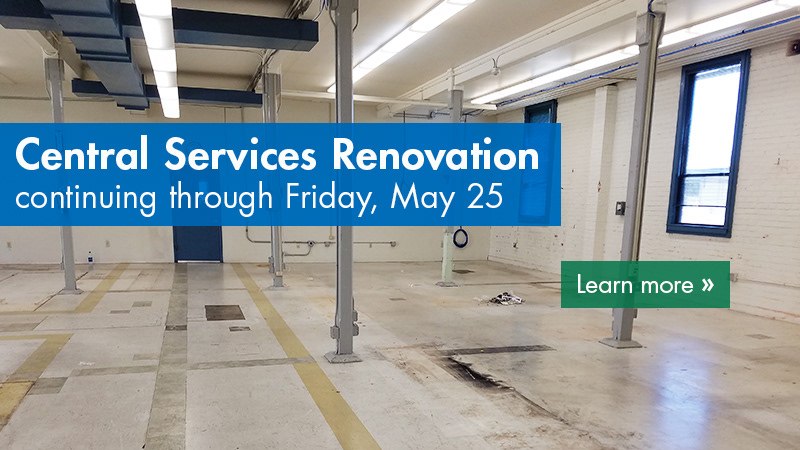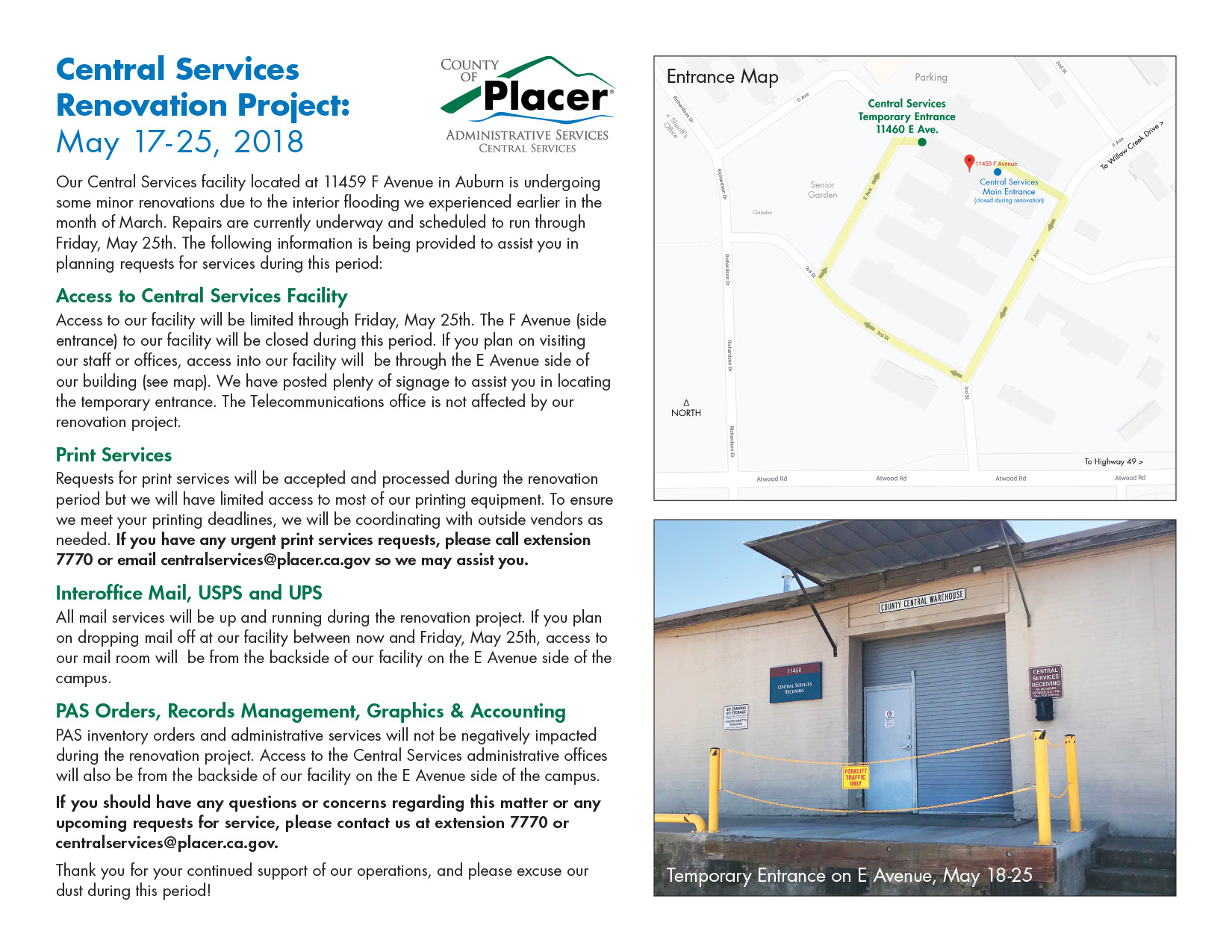 Printed posters were placed at the main entrance and alternate warehouse entrance to notify visitors.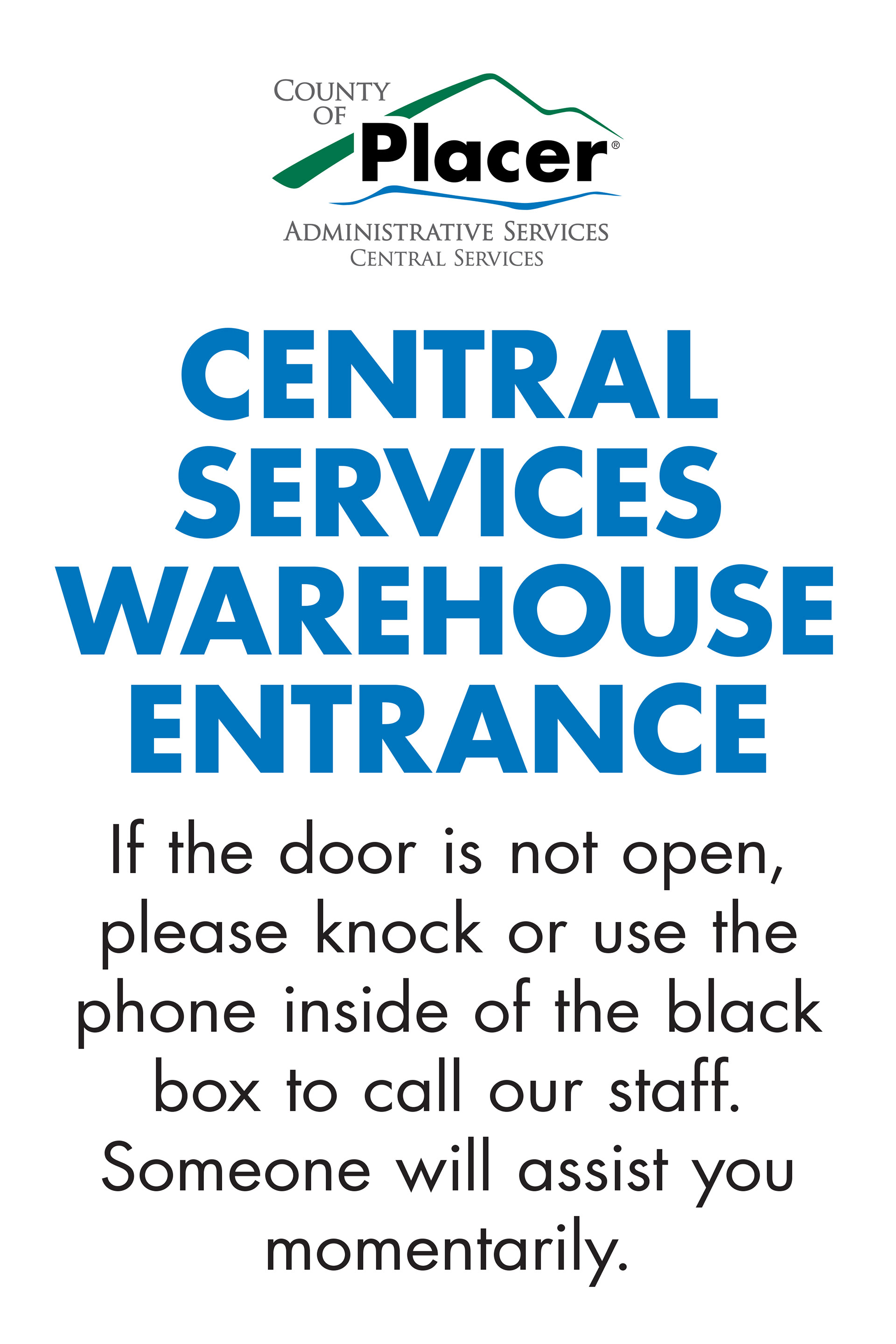 View from the South Entrance, after renovations.

The refreshed work space revitalized our team, improved customer perceptions, and created an excellent opportunity to showcase our transformation to the organization. 
Throughout the renovations, I captured the progress using a time lapse camera and worked with our media team to edit the content. We shared the time lapse footage on the county's intranet site.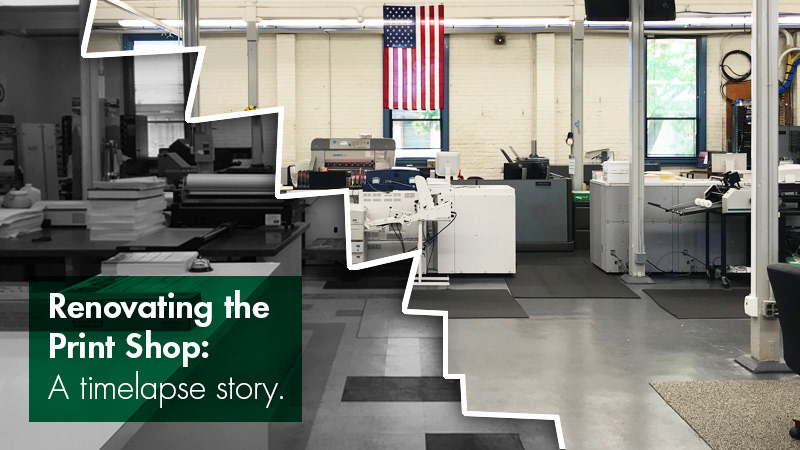 Customers continue to remark about the print shop's makeover. With a little time, effort, and a minimal budget we were able to make a tremendous impact for both the division and the organization.