In 2020, the County of Placer received over $41 million in federal COVID relief funds. Through a series of Placer Shares grant programs, roughly 40% of the funds were shared with local small businesses and non-profit organizations. 
To support each initiative, I created a separate program logo that tied to the county's brand, and the
Reopen Placer
campaign.  

Throughout each grant cycle, we utilized social media to reach potential applicants.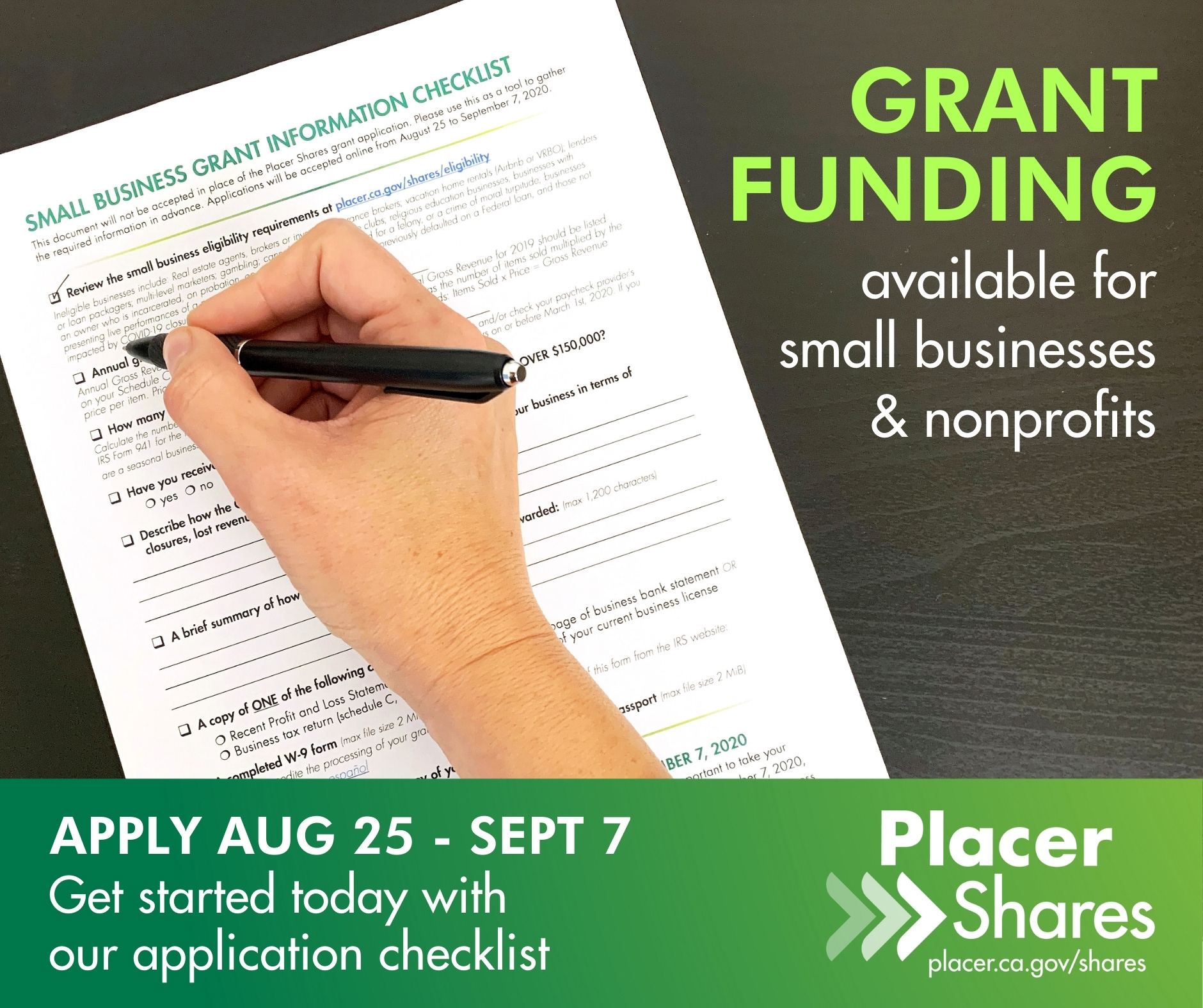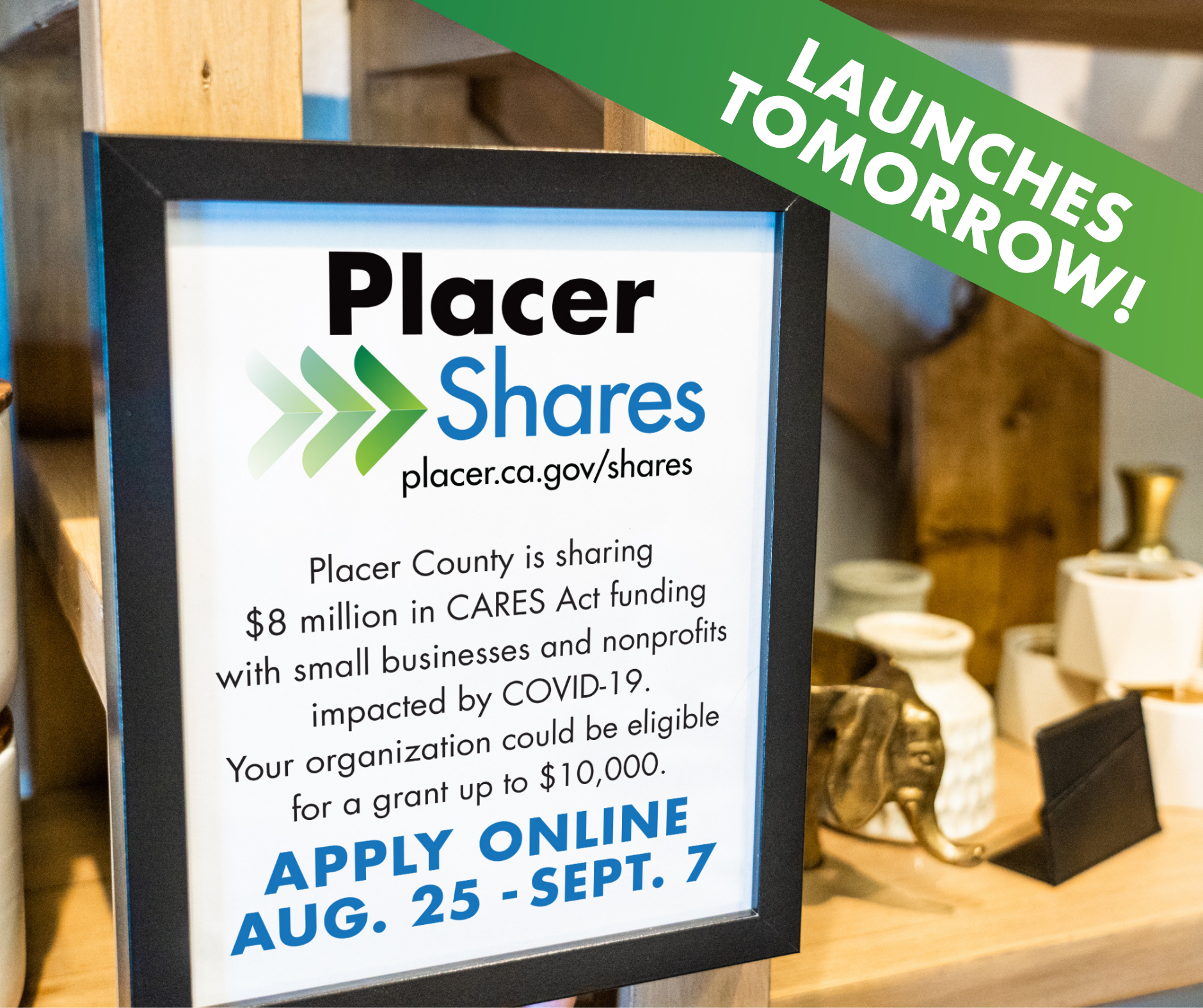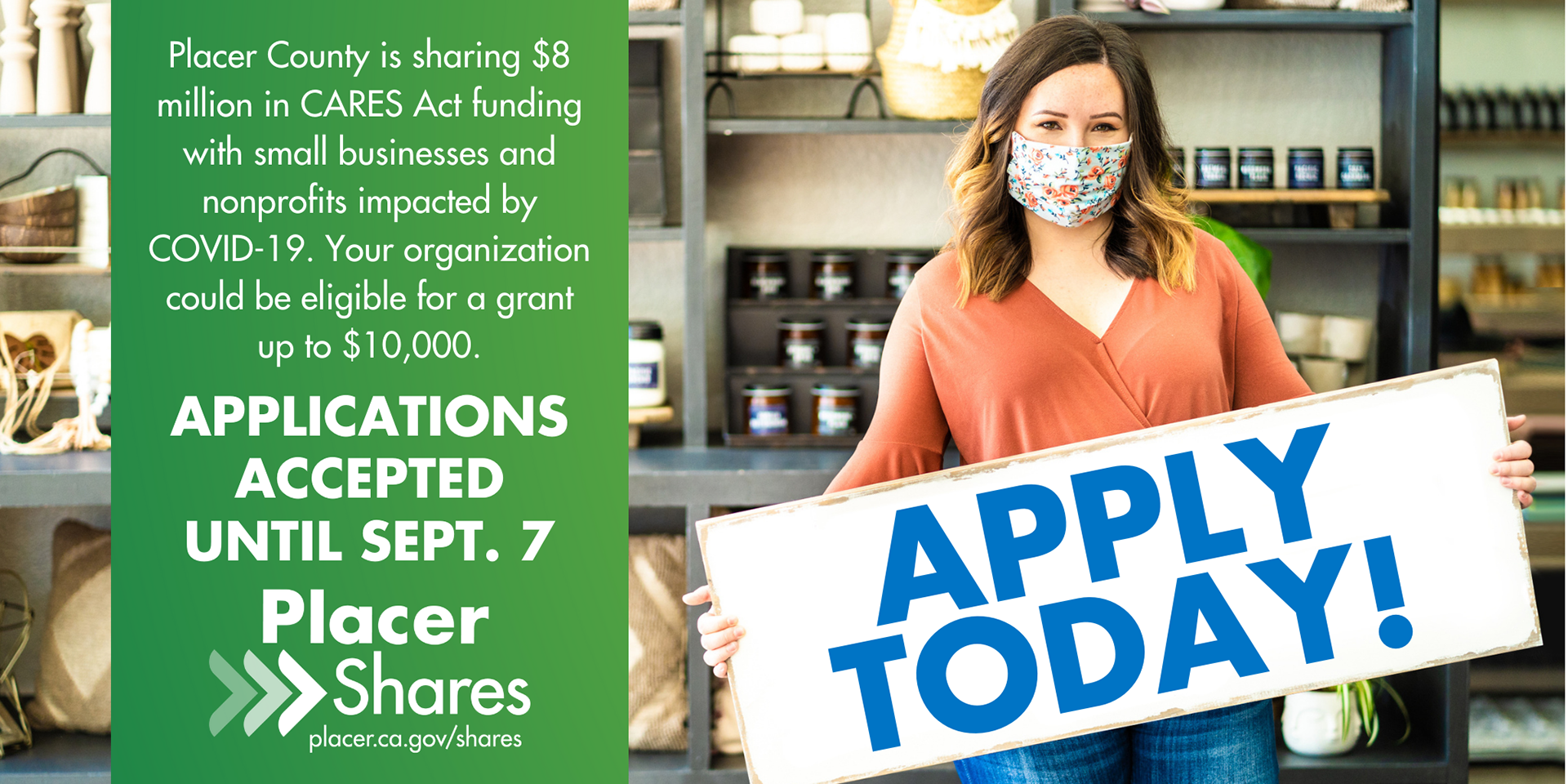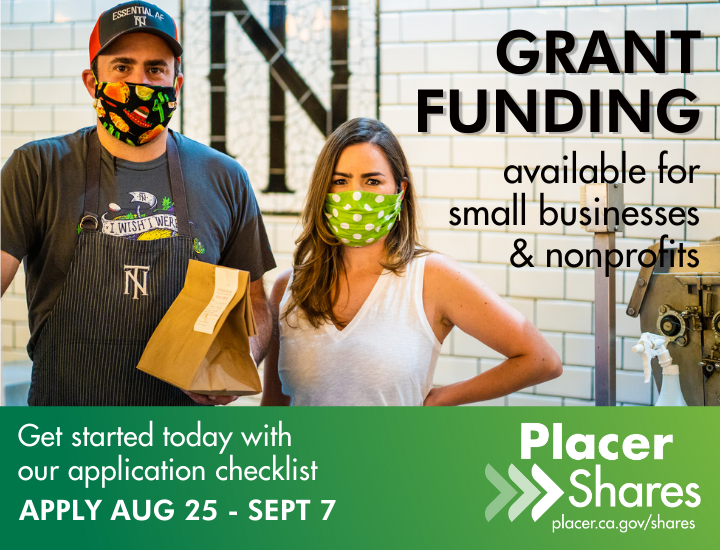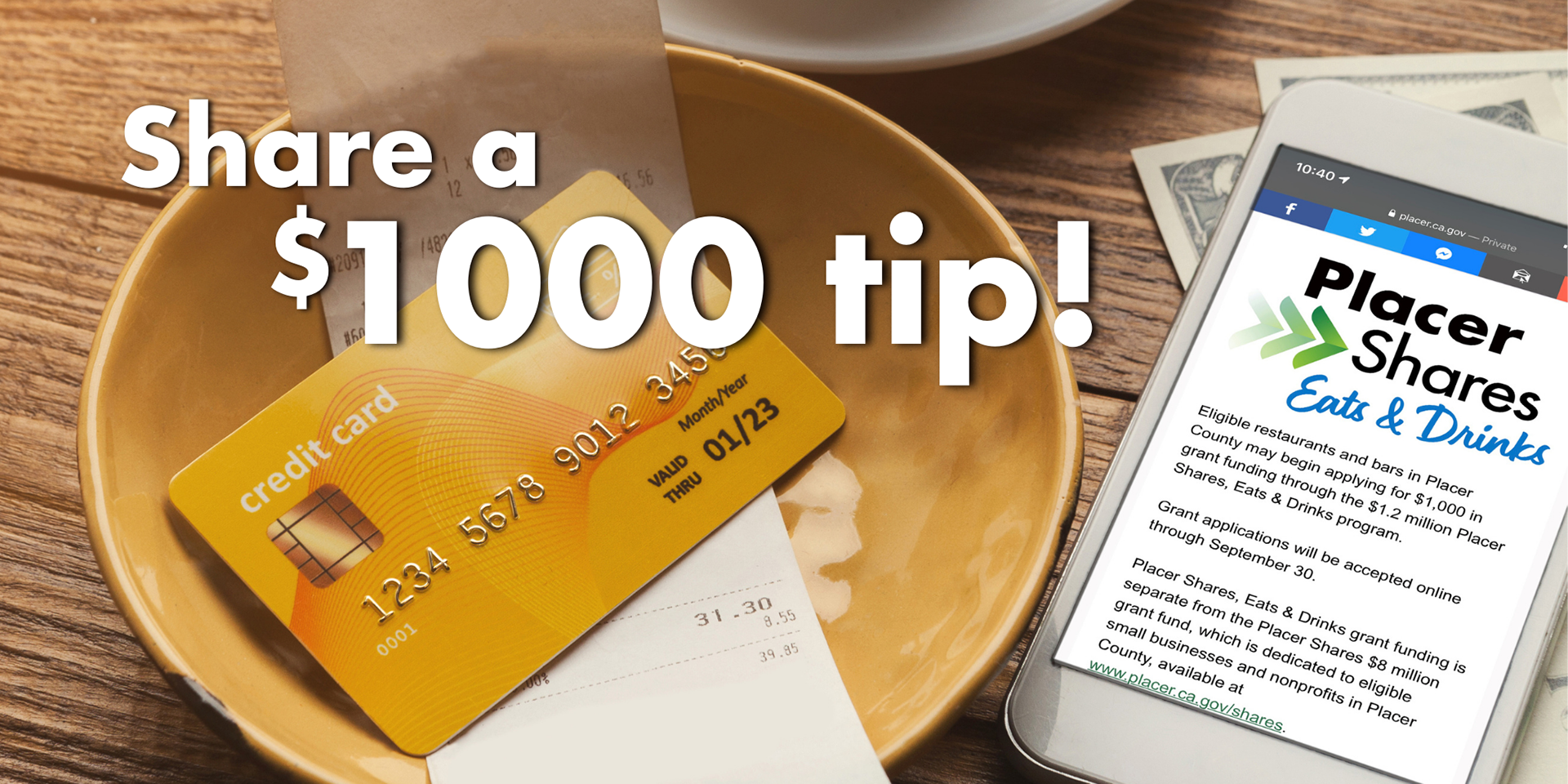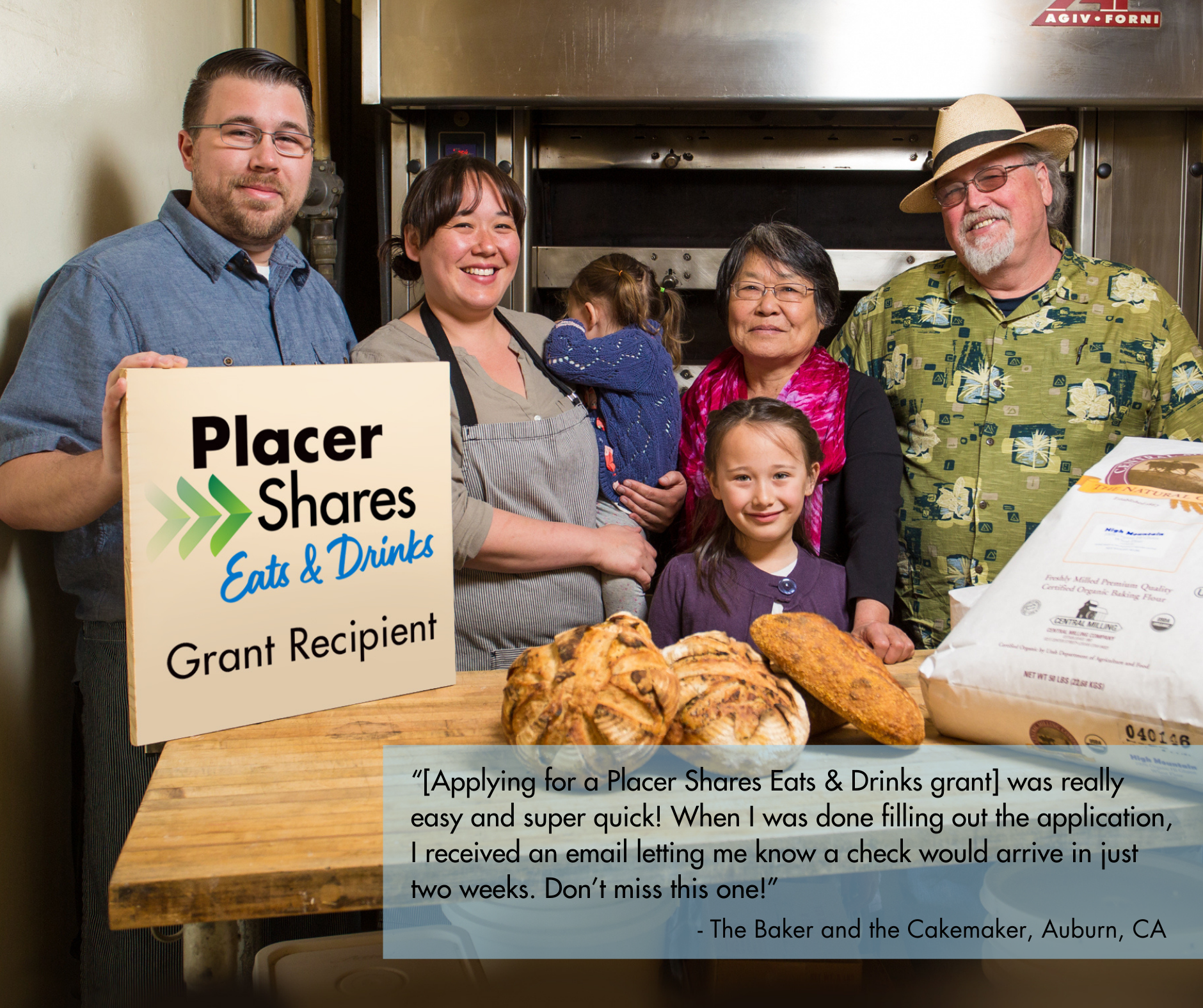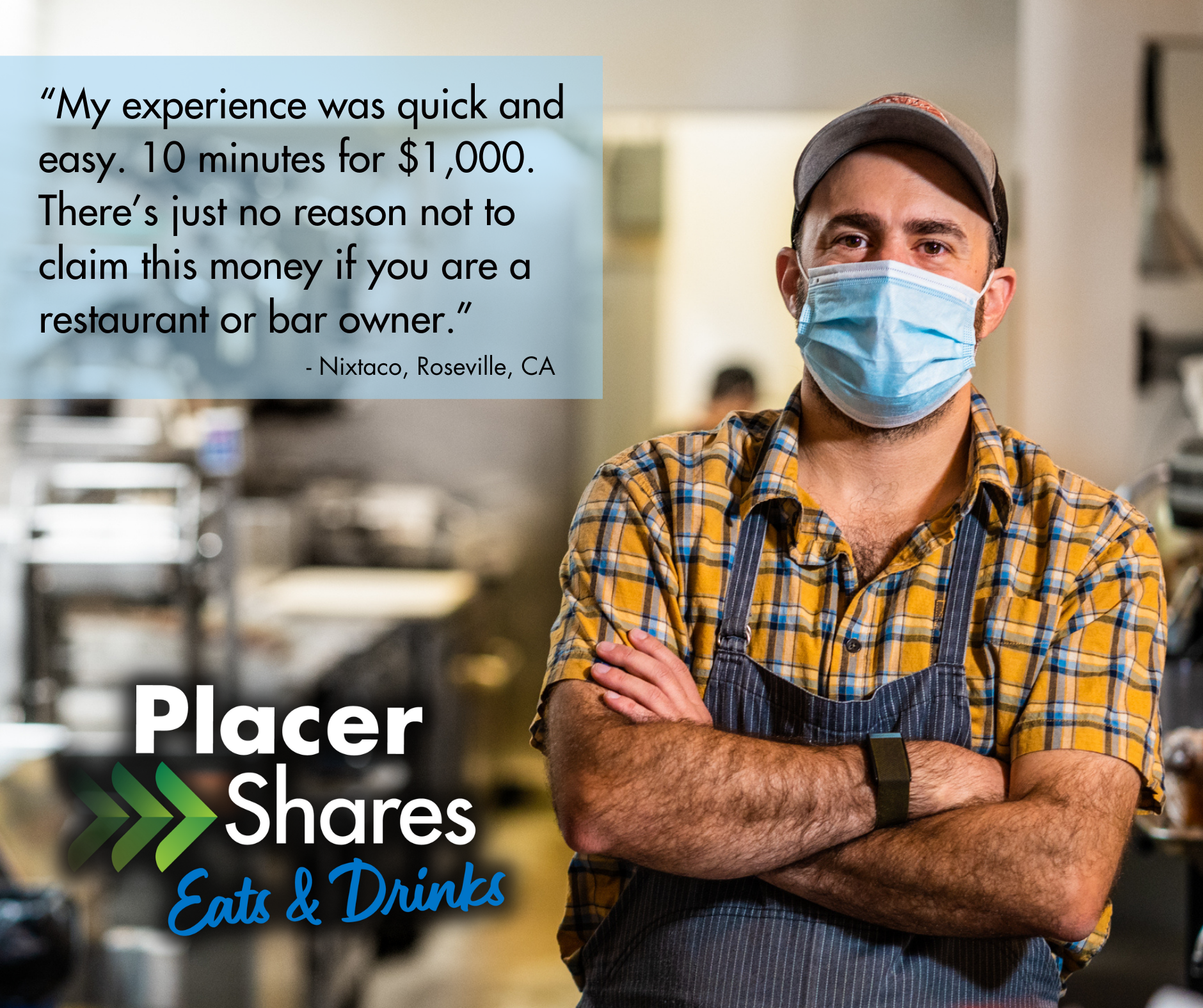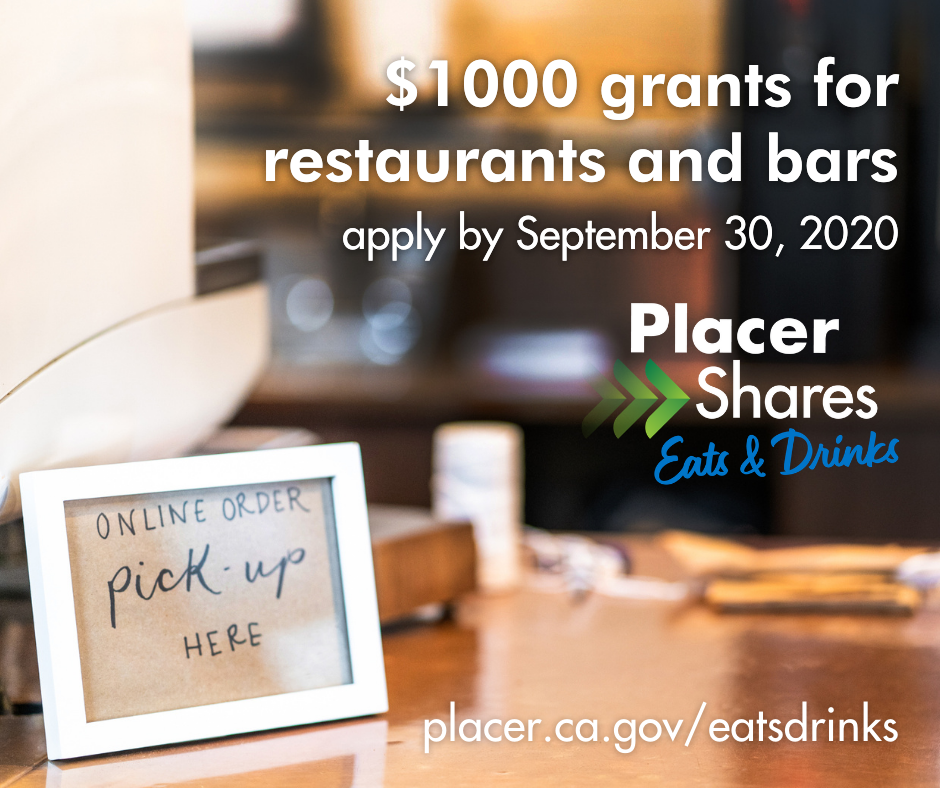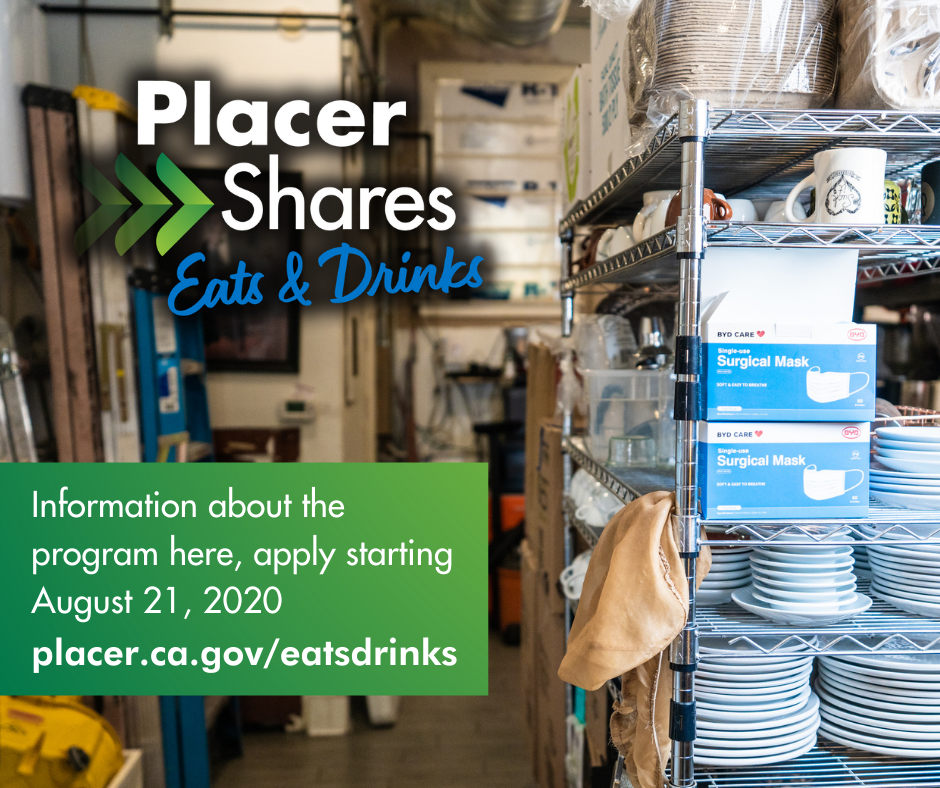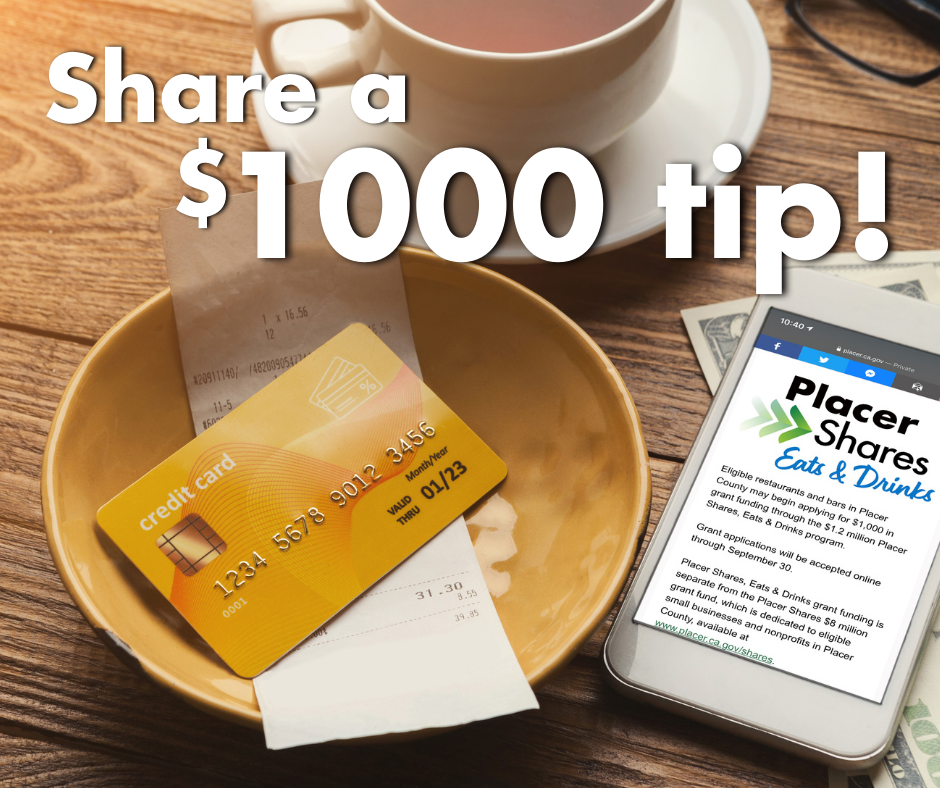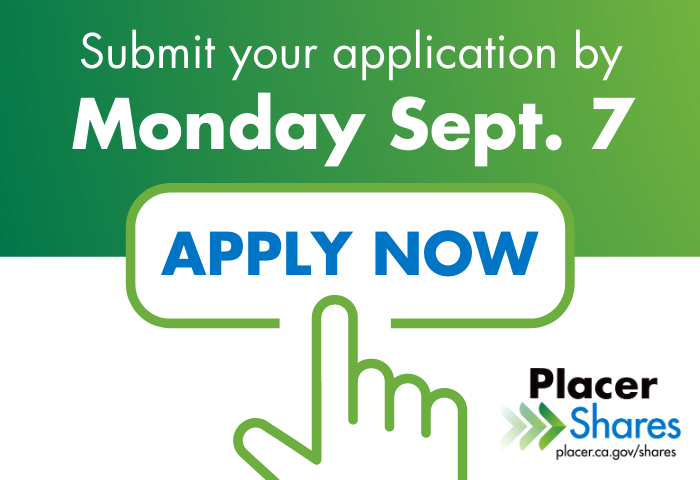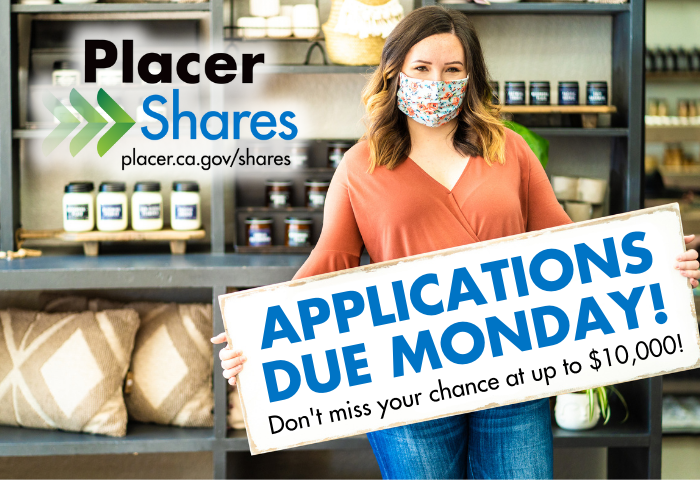 POSTCARD AND FLYER
In addition to social media, we used printed postcards and flyers to reach local business owners.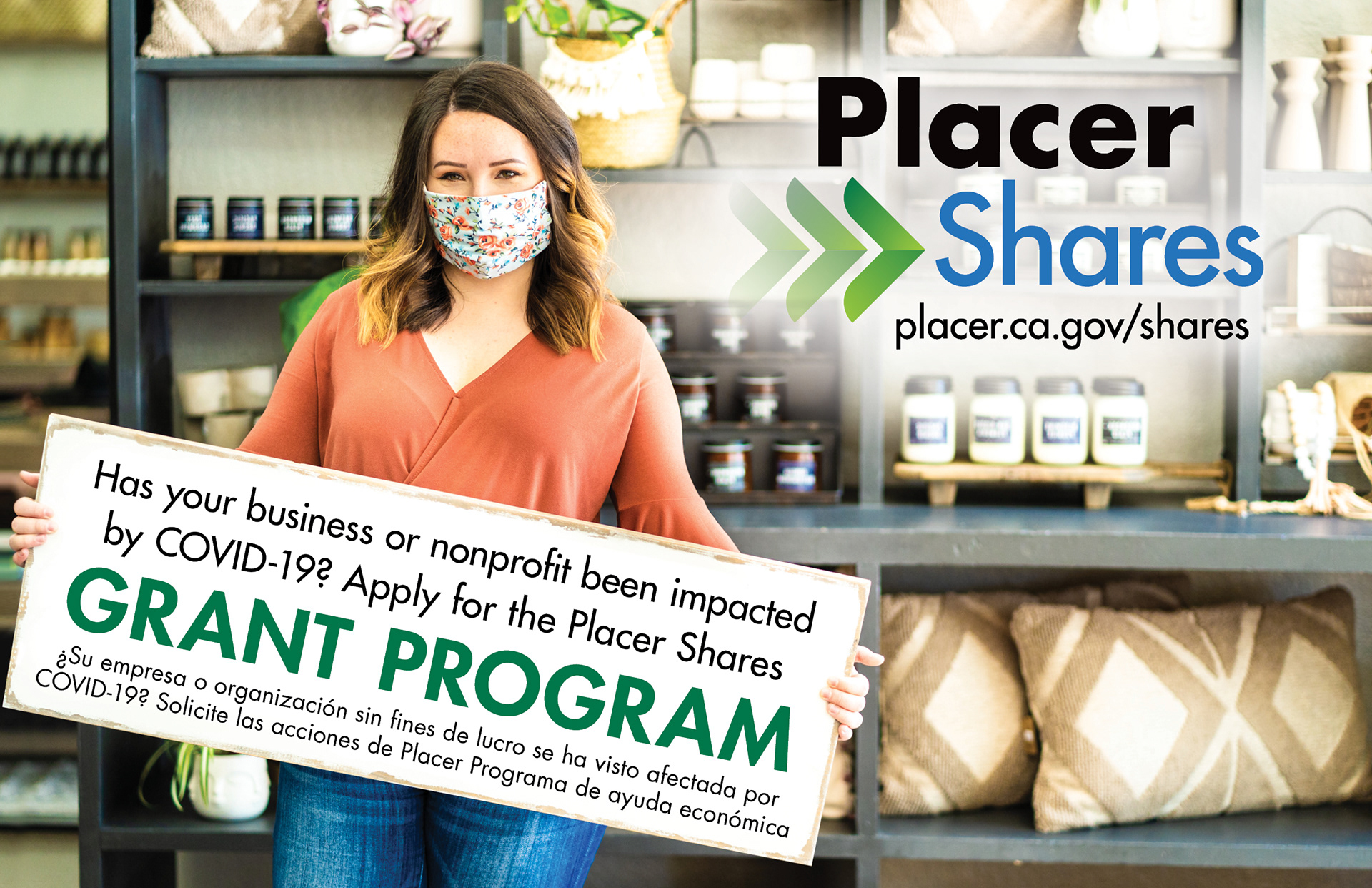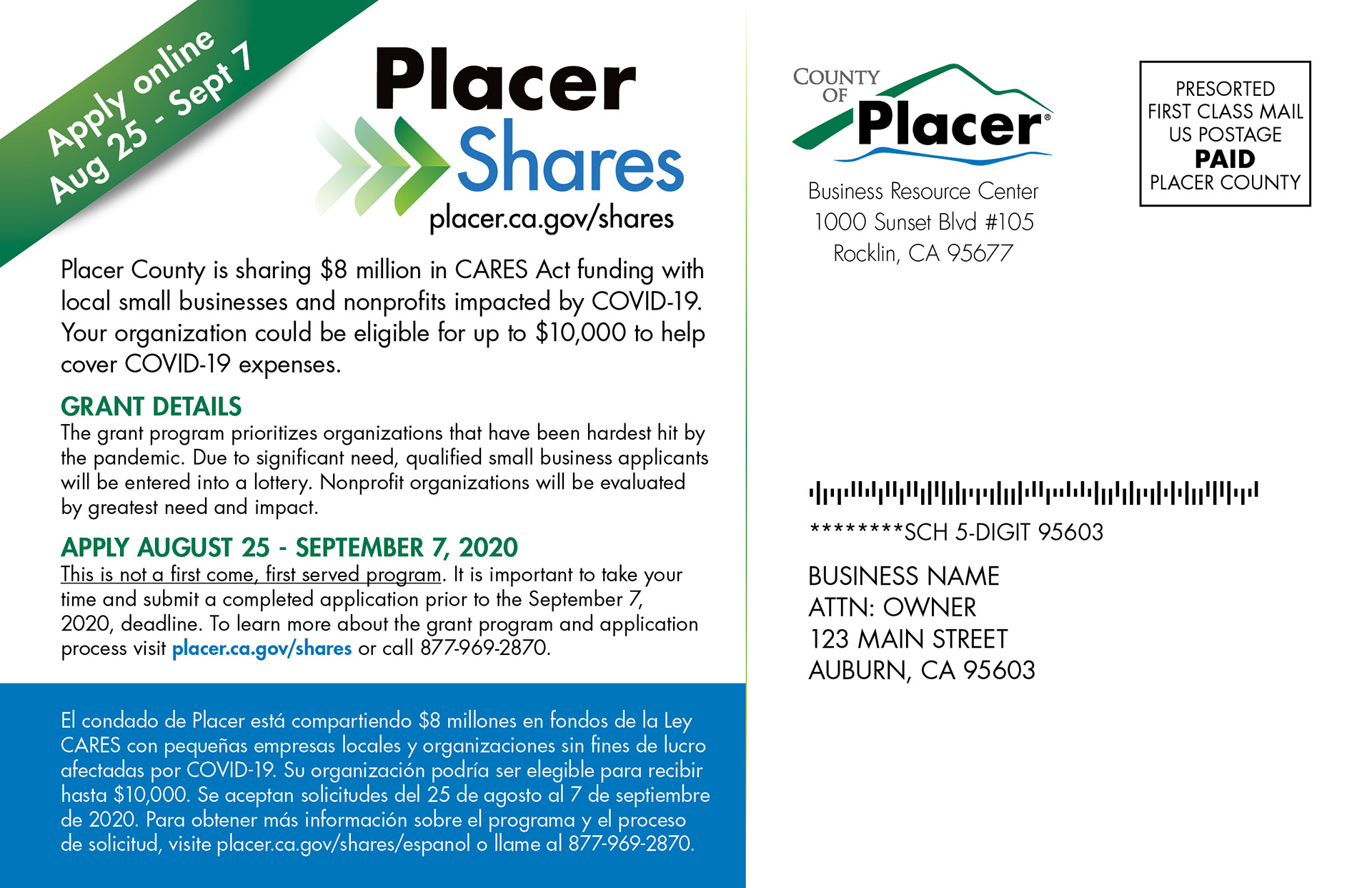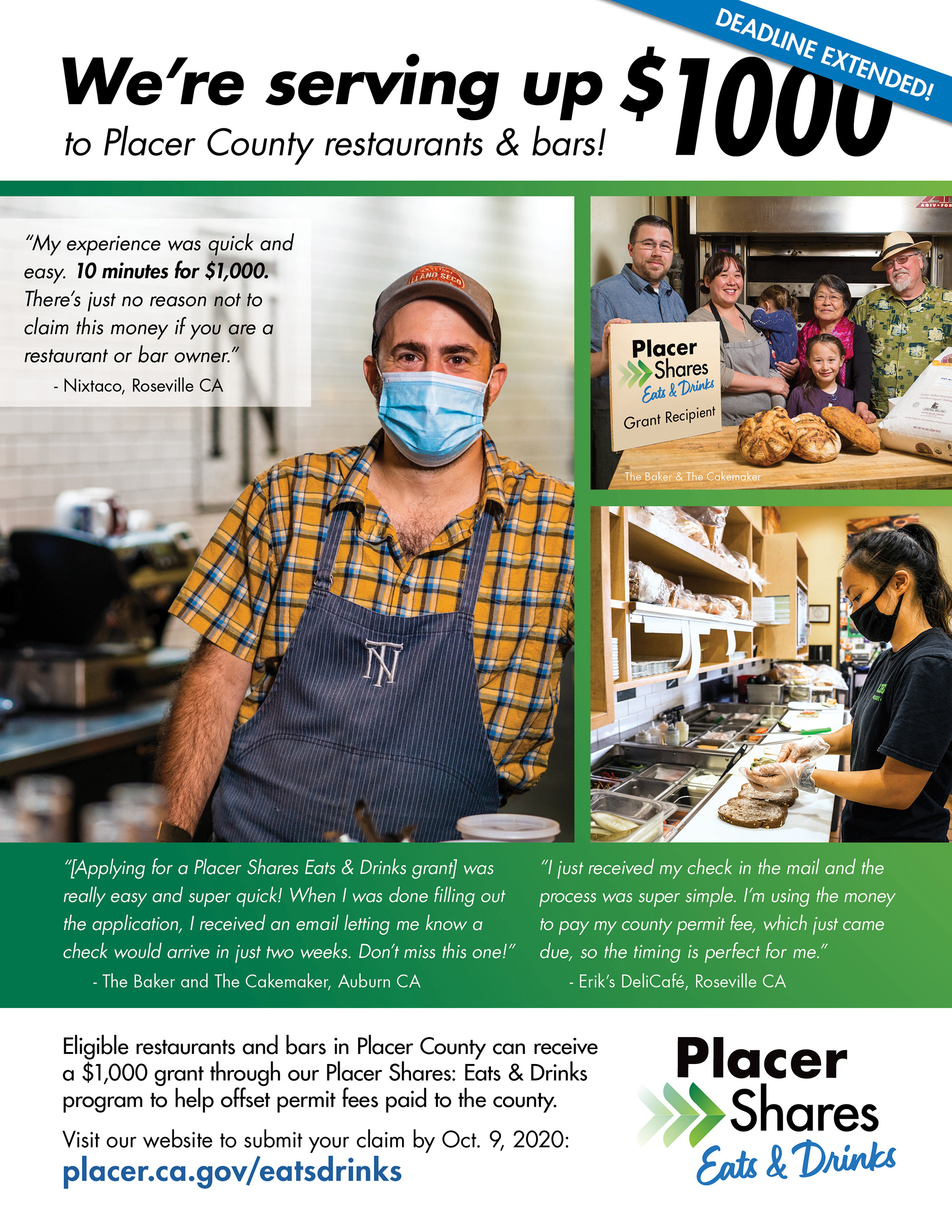 Regular updates were provided to the County of Placer Board of Supervisors. Working with the Assistant County Executive Officer, I created various infographics to help illustrate current needs within the community.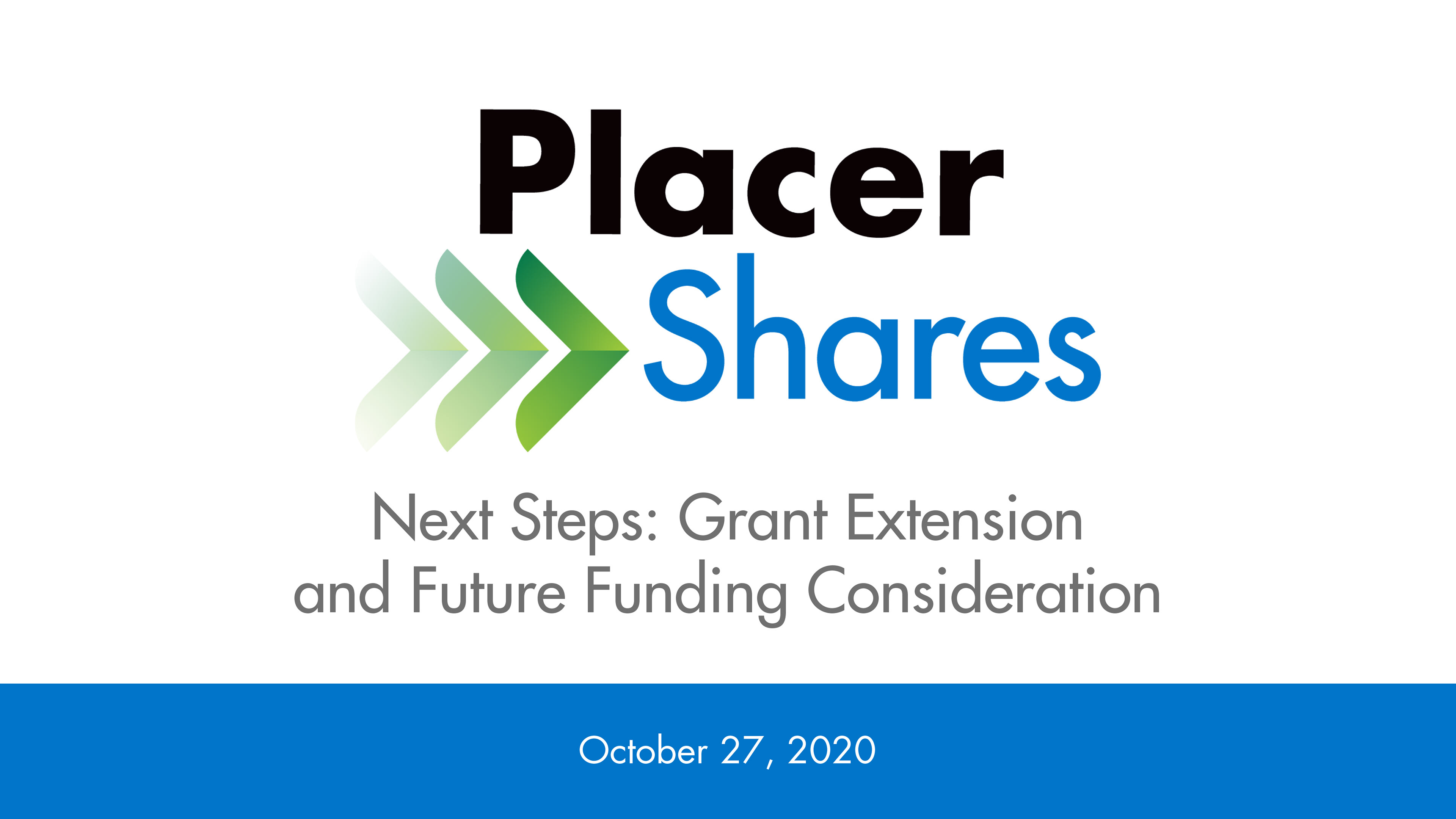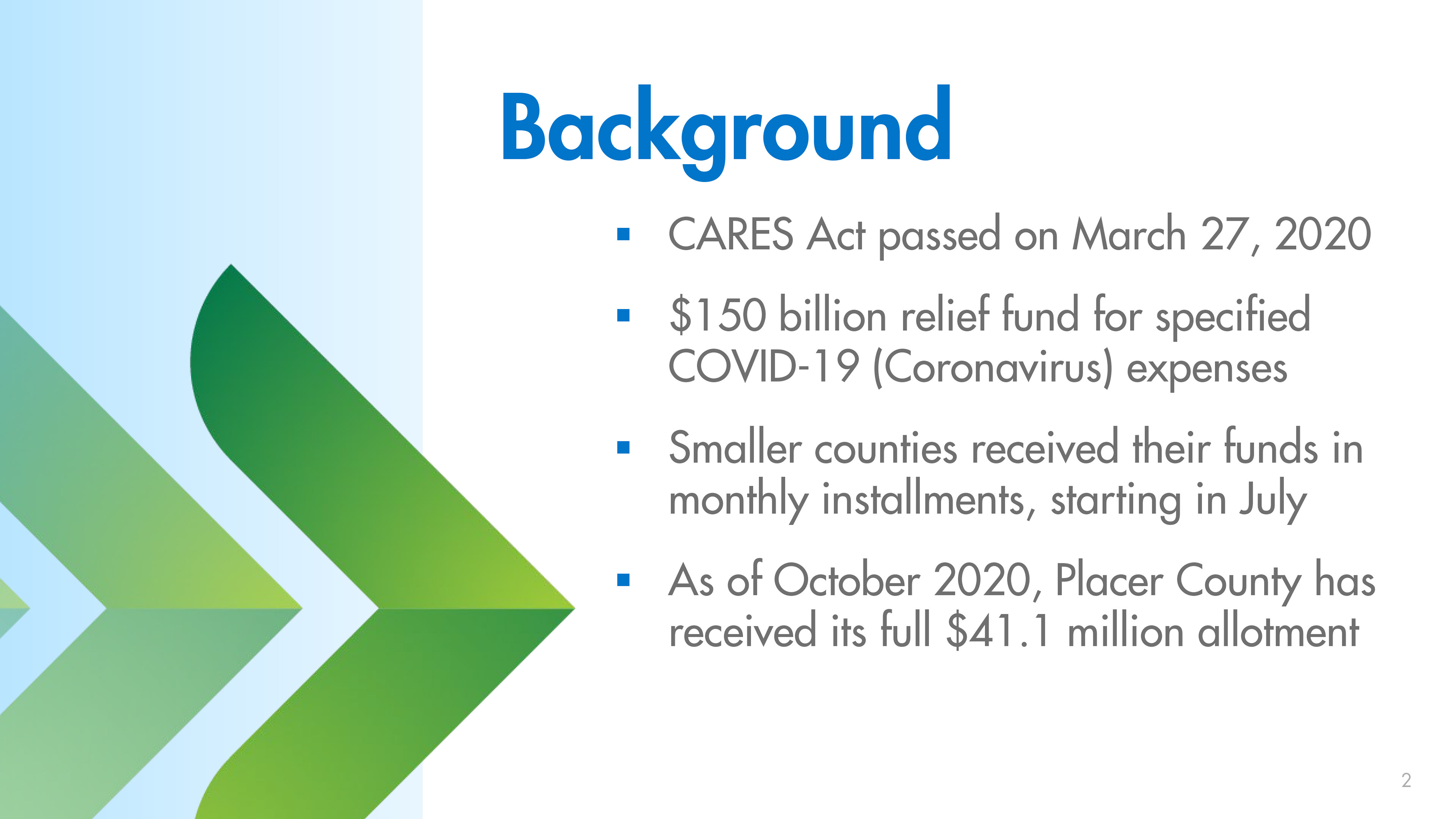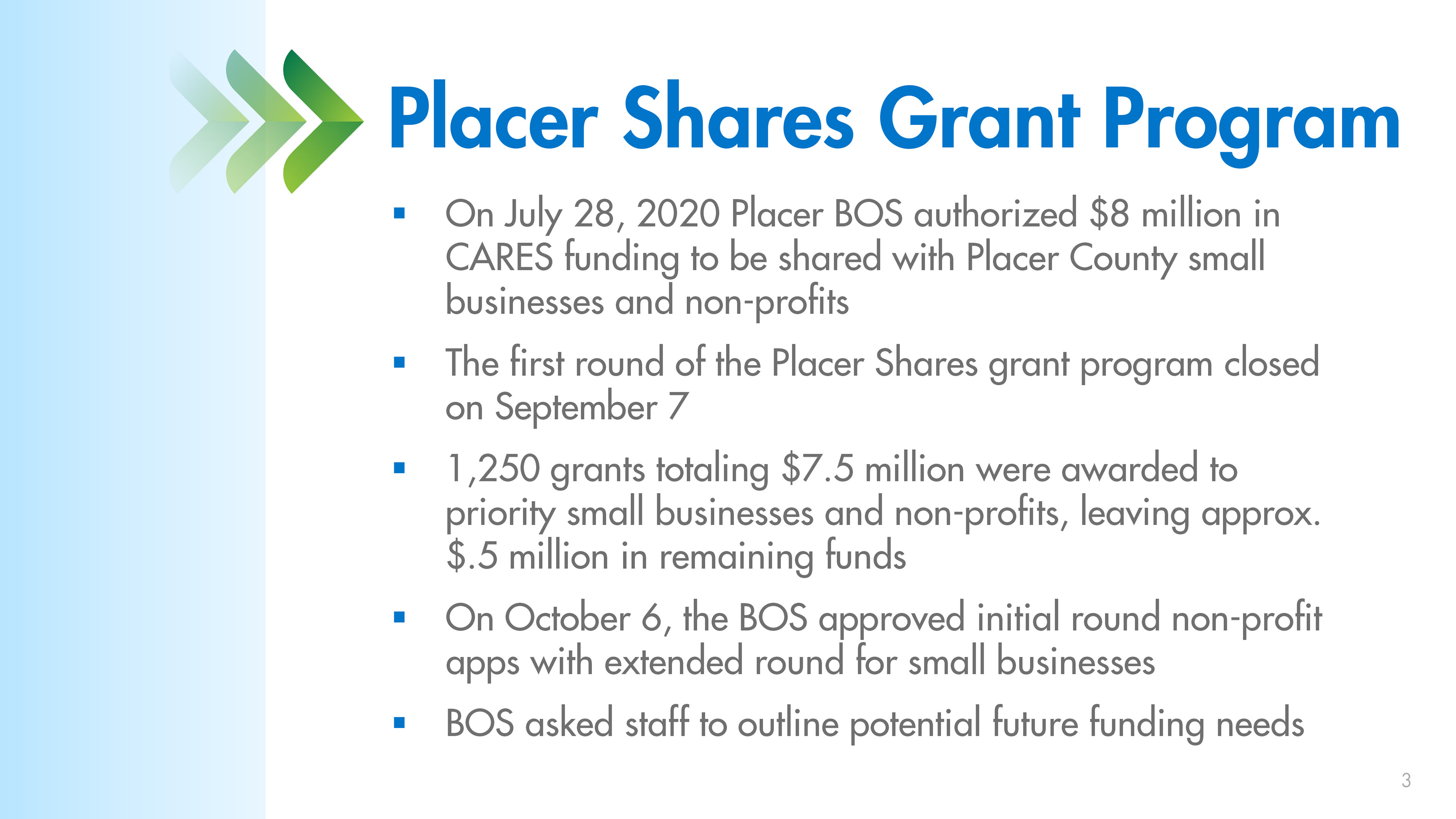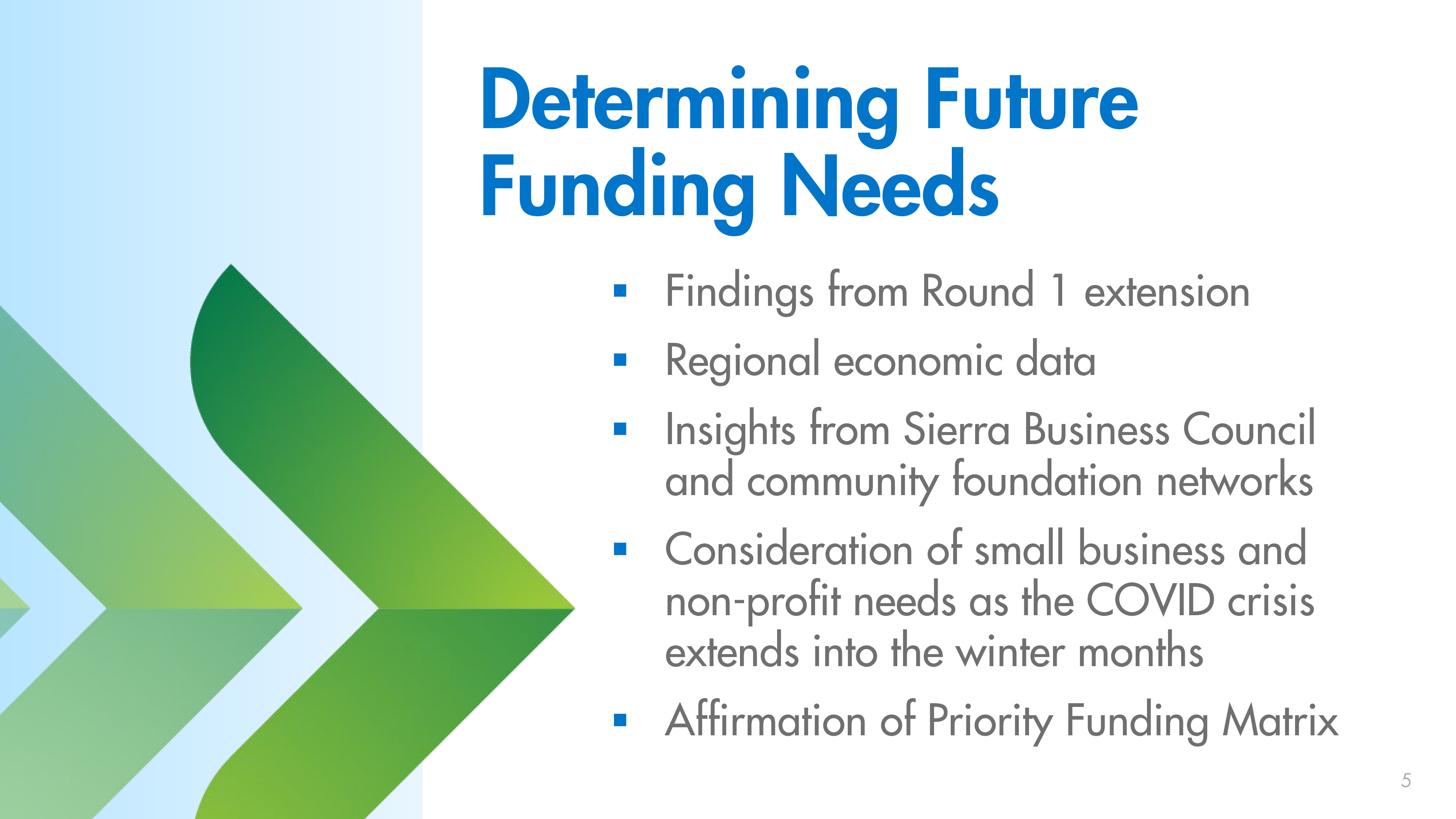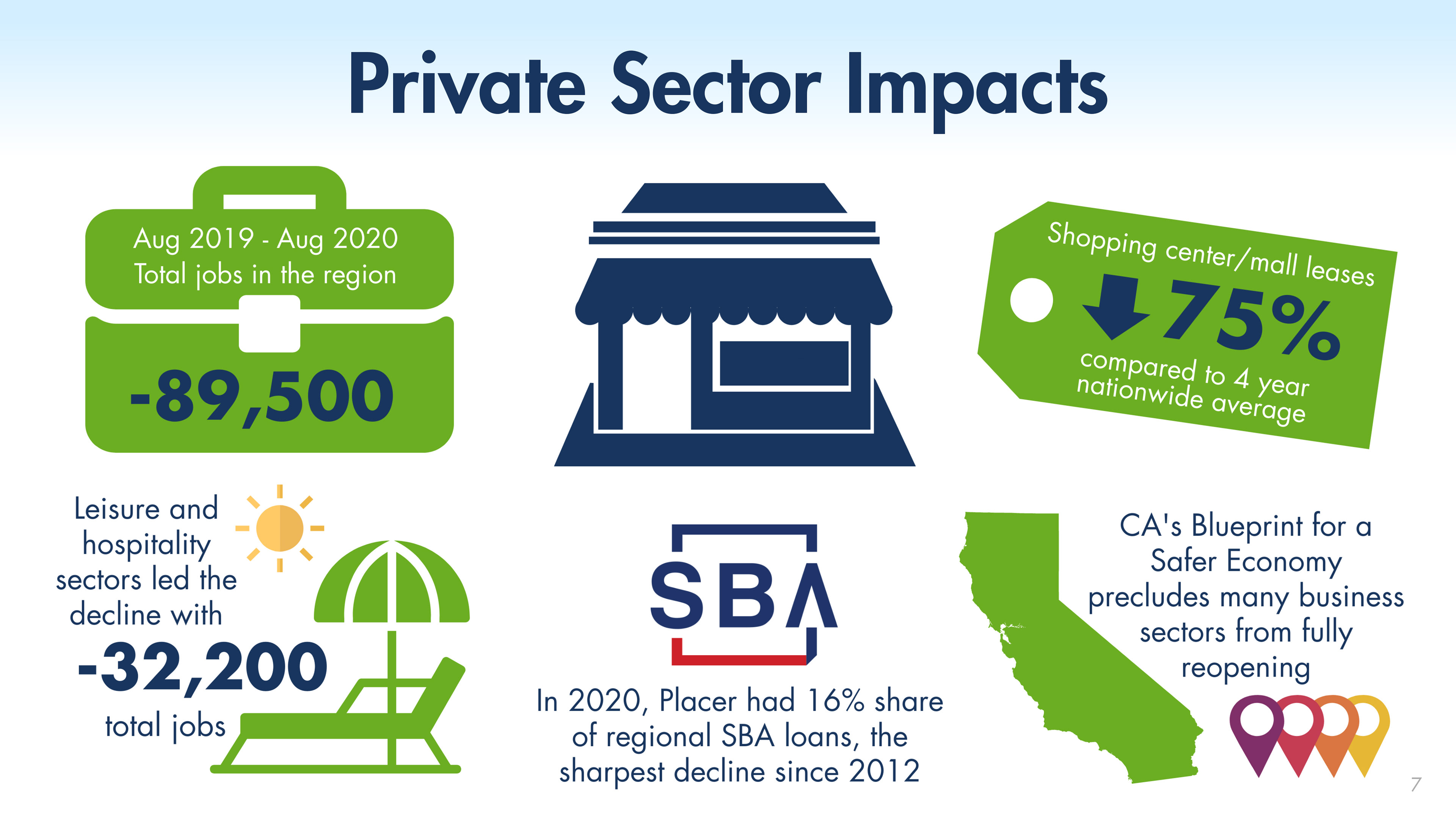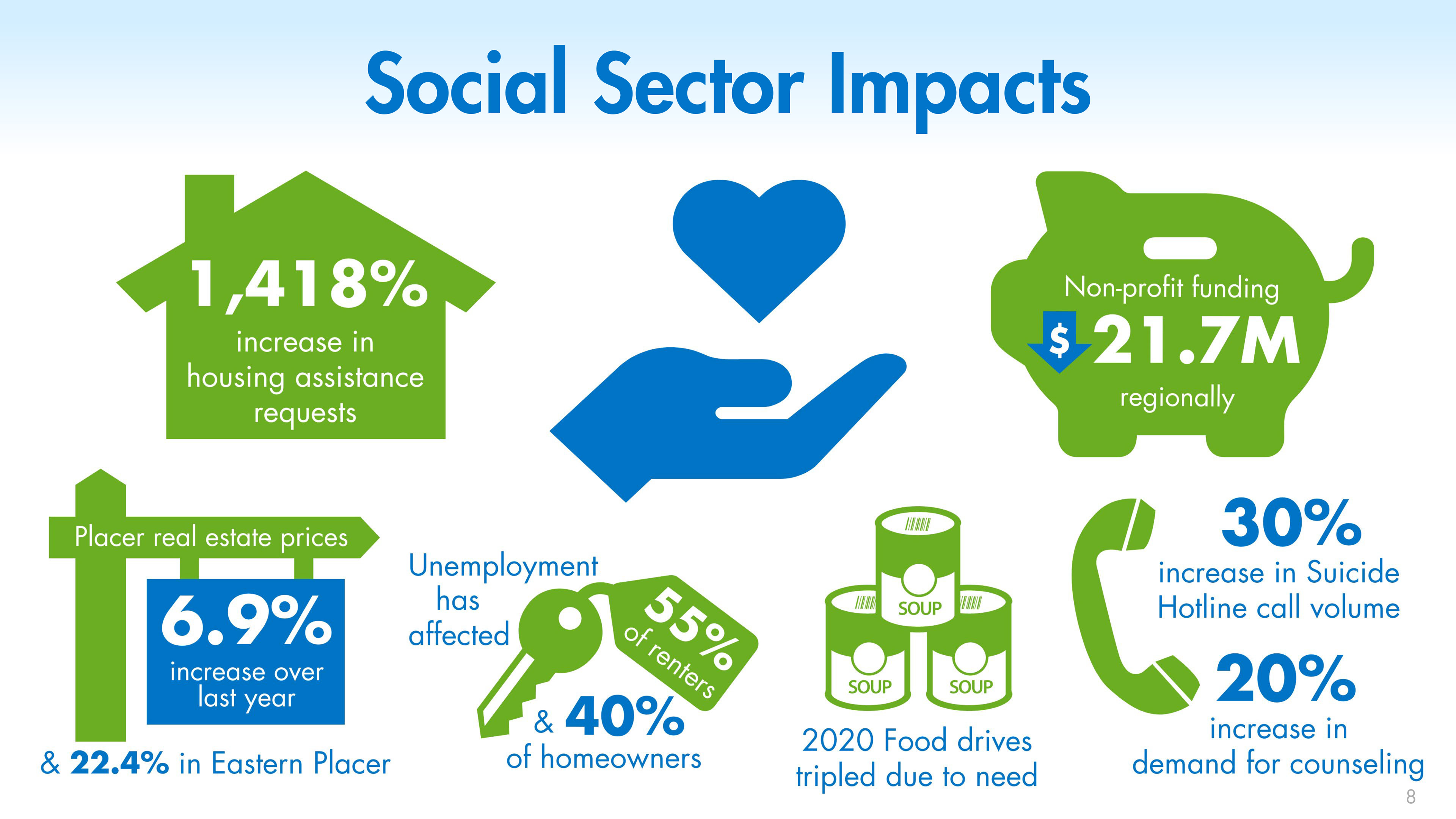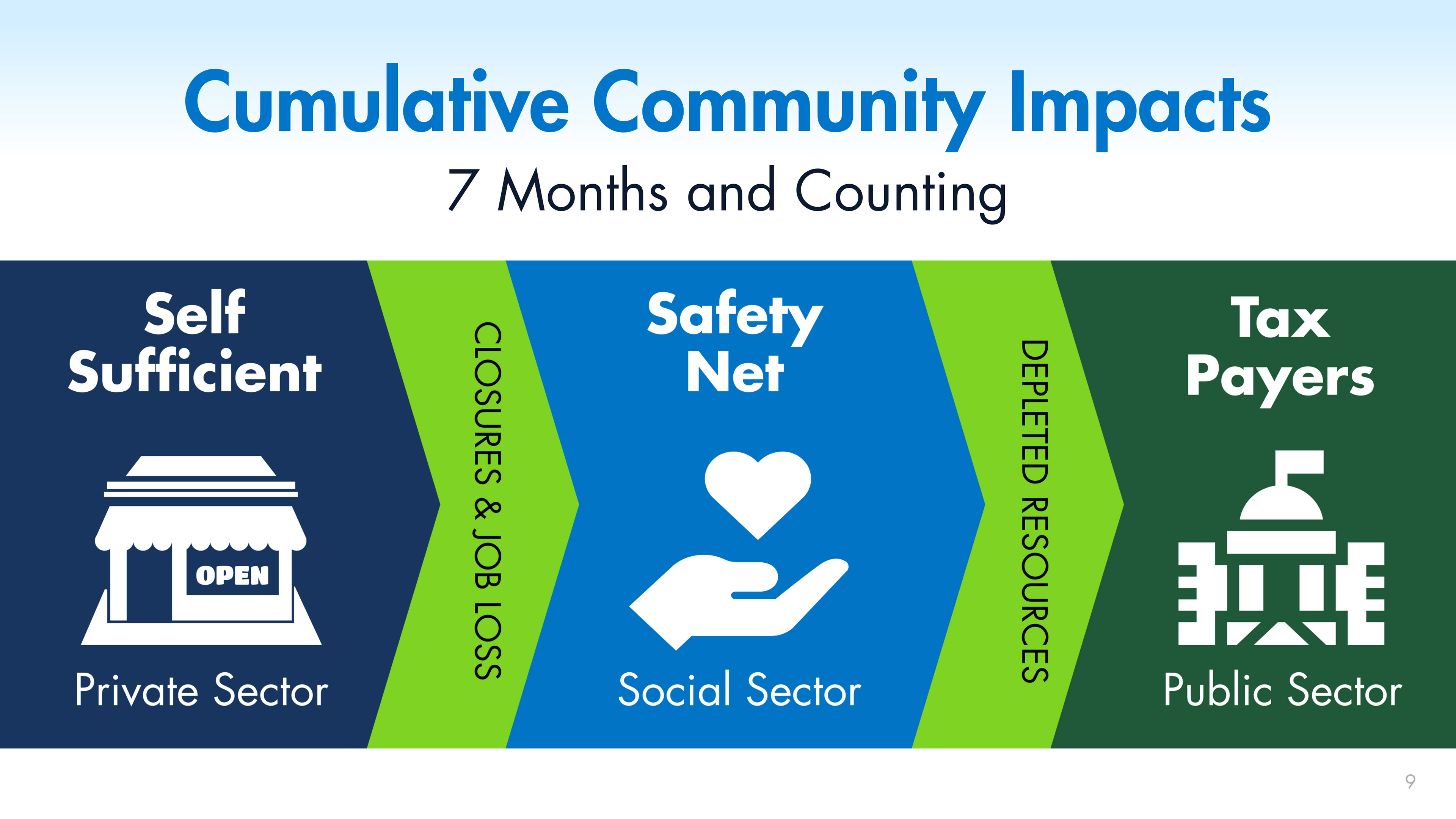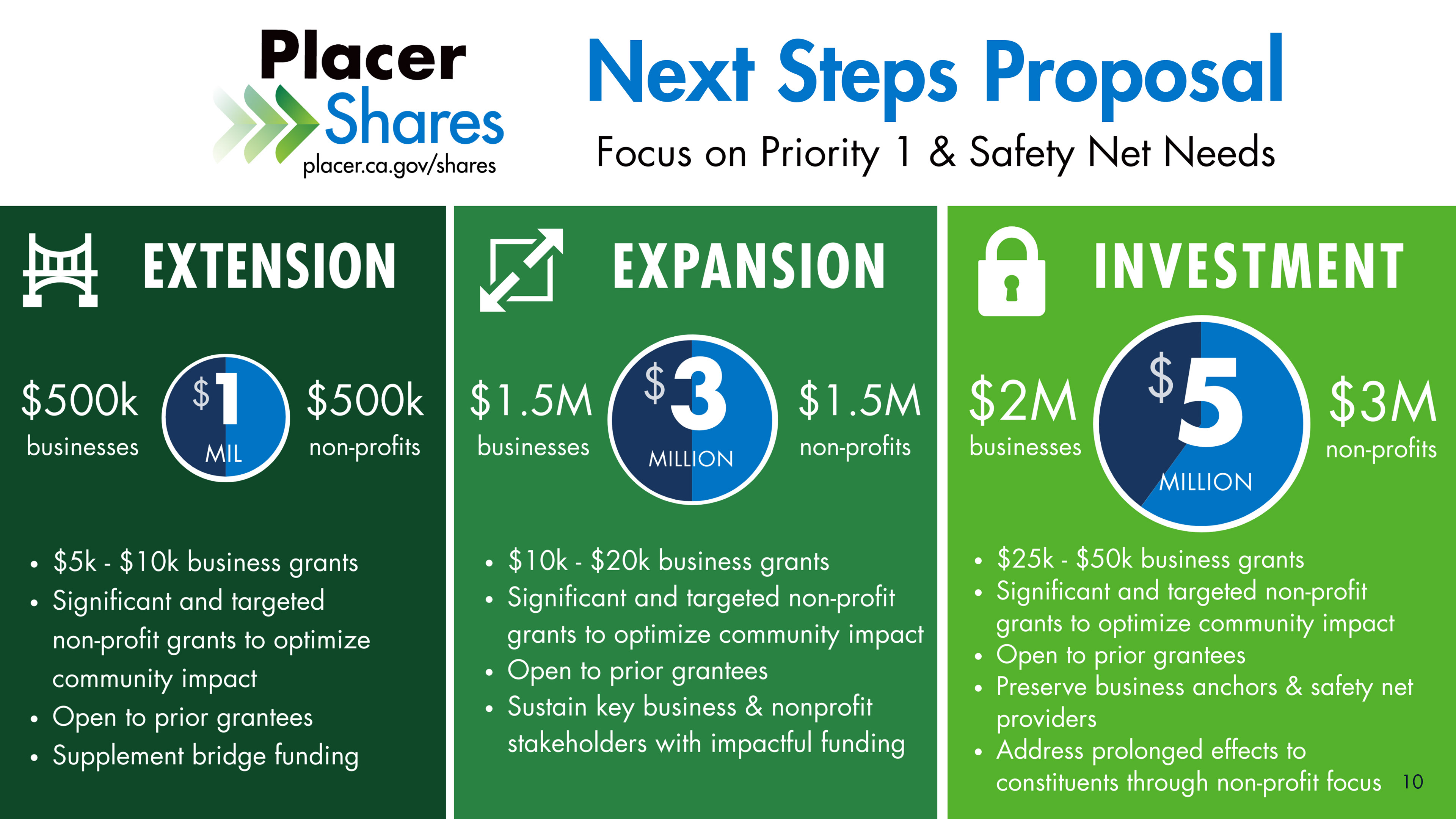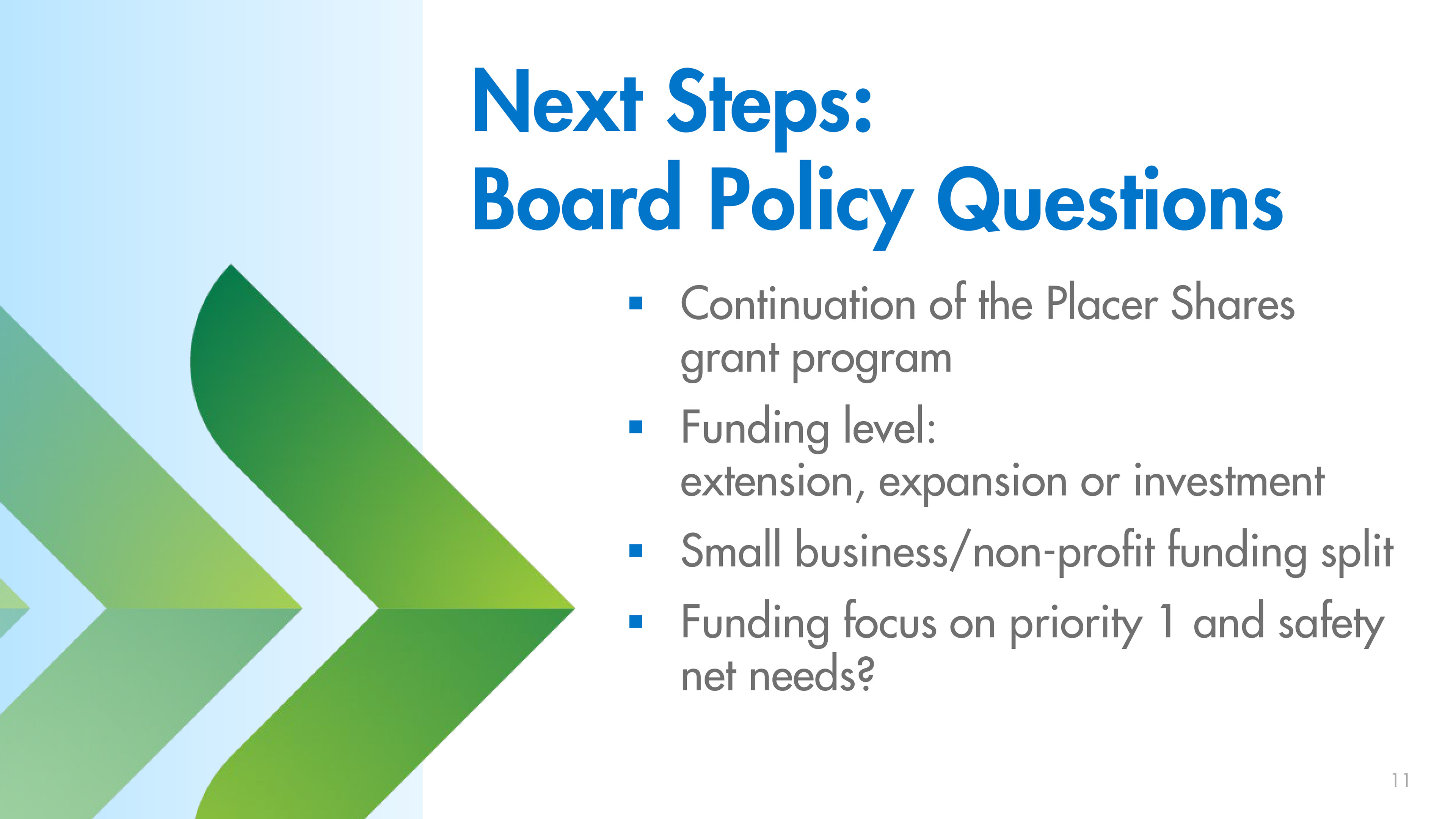 Infographics were also used to share the success of the program. The graphics were shared in executive presentations, social media, and were incorporated into an update video. 
Video credit: Erik Bergen and Lauren Lake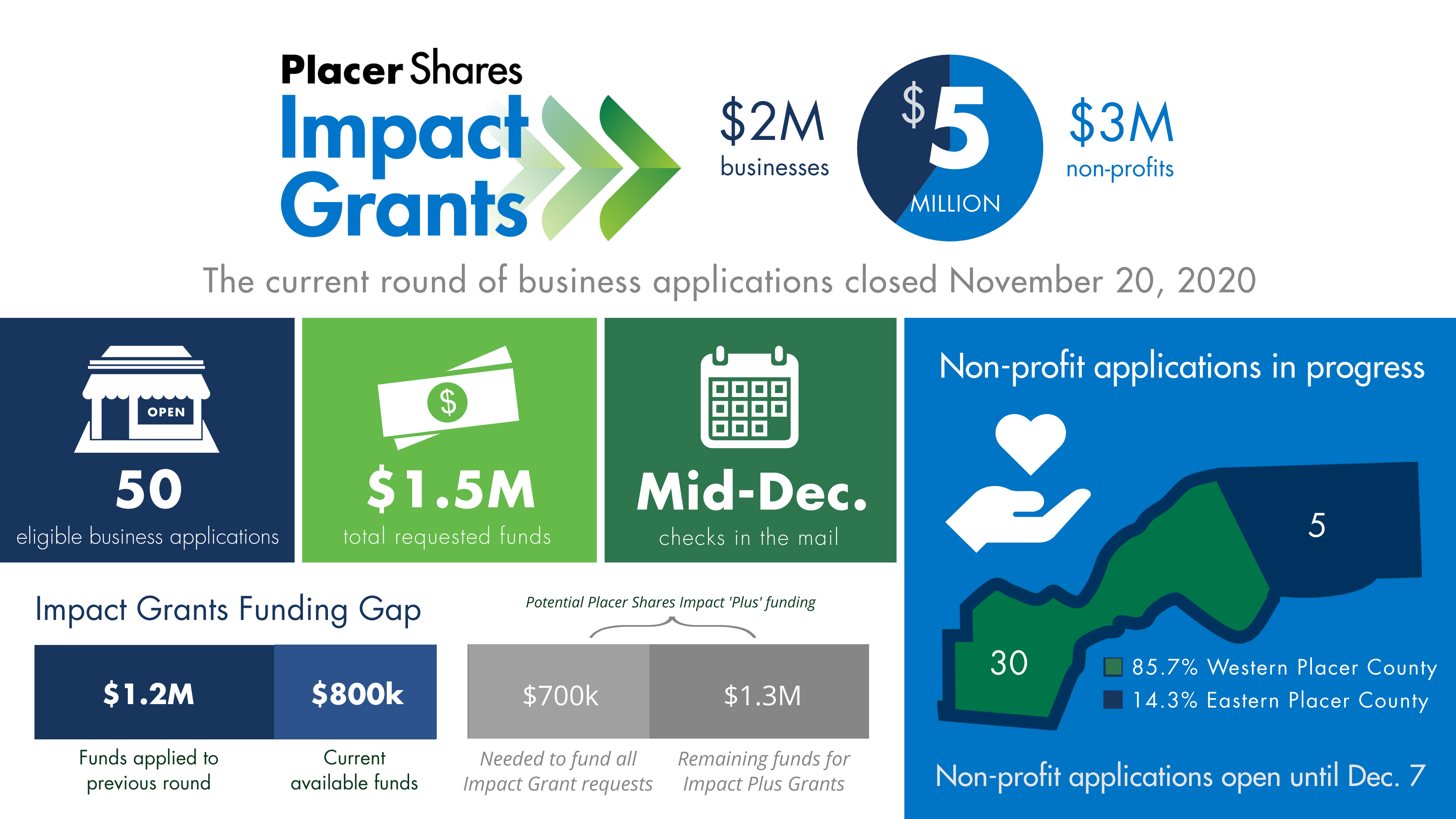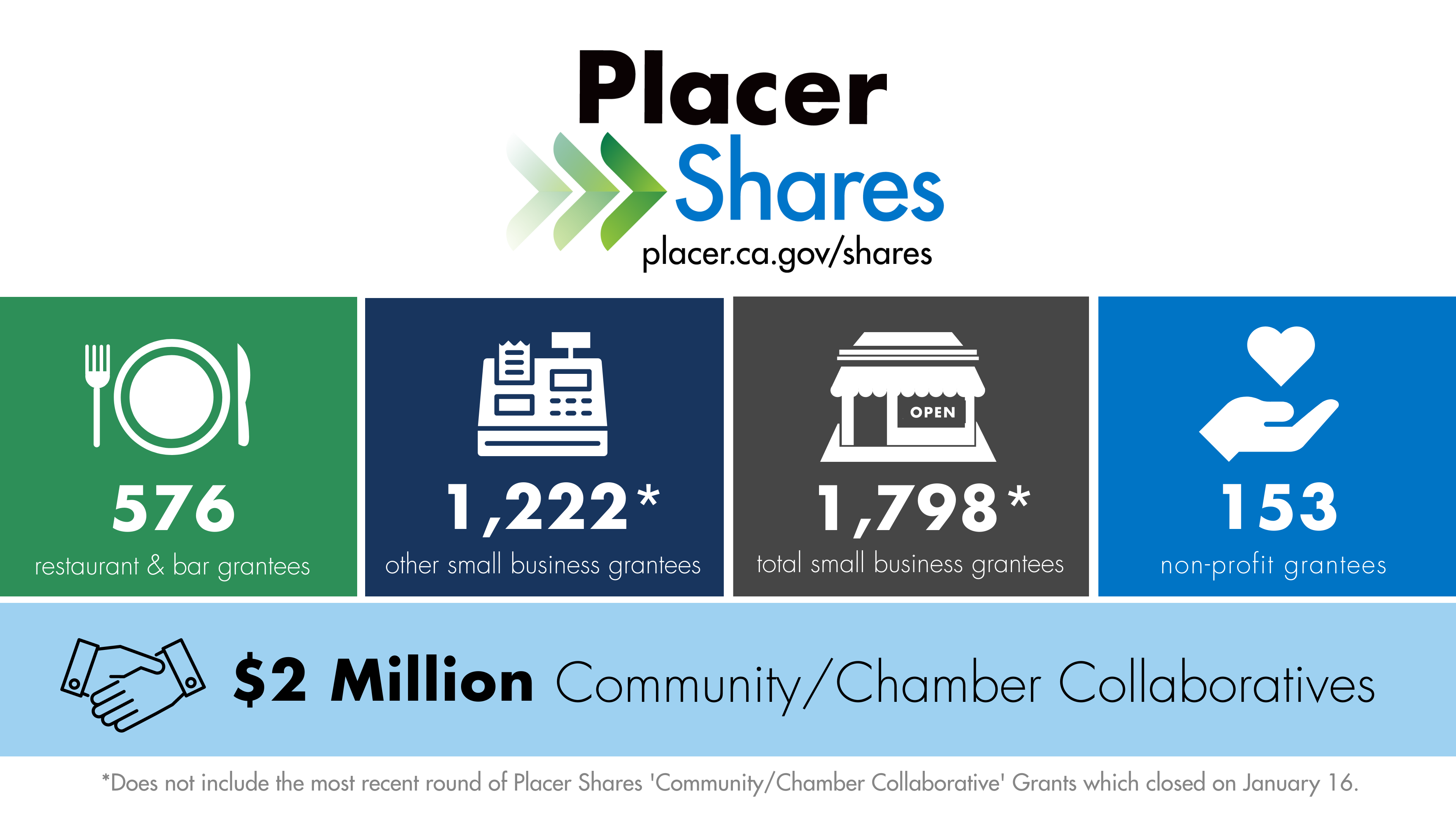 Executive updates were also provided through weekly metrics reports. The metrics helped guide our marketing plan and make adjustments to get the desired results.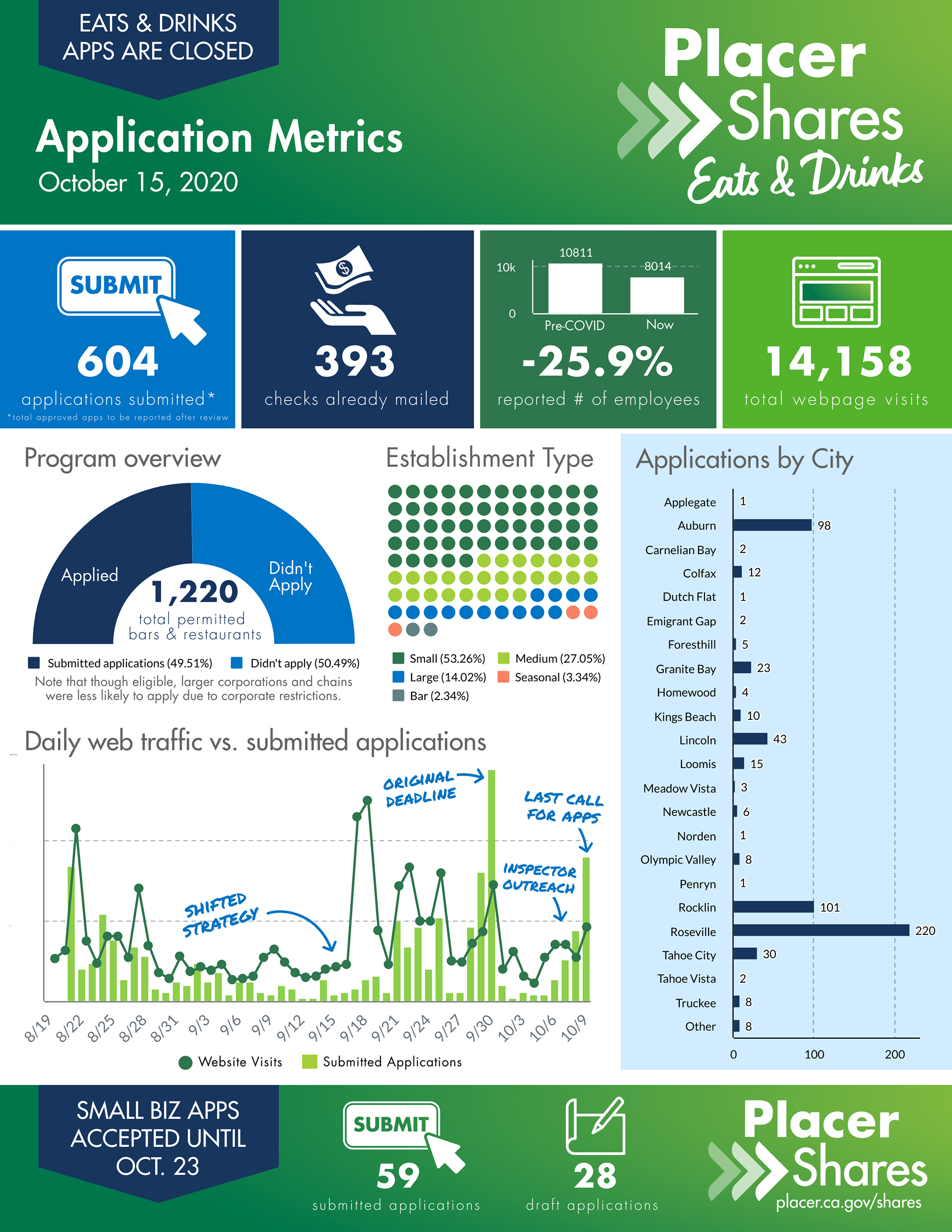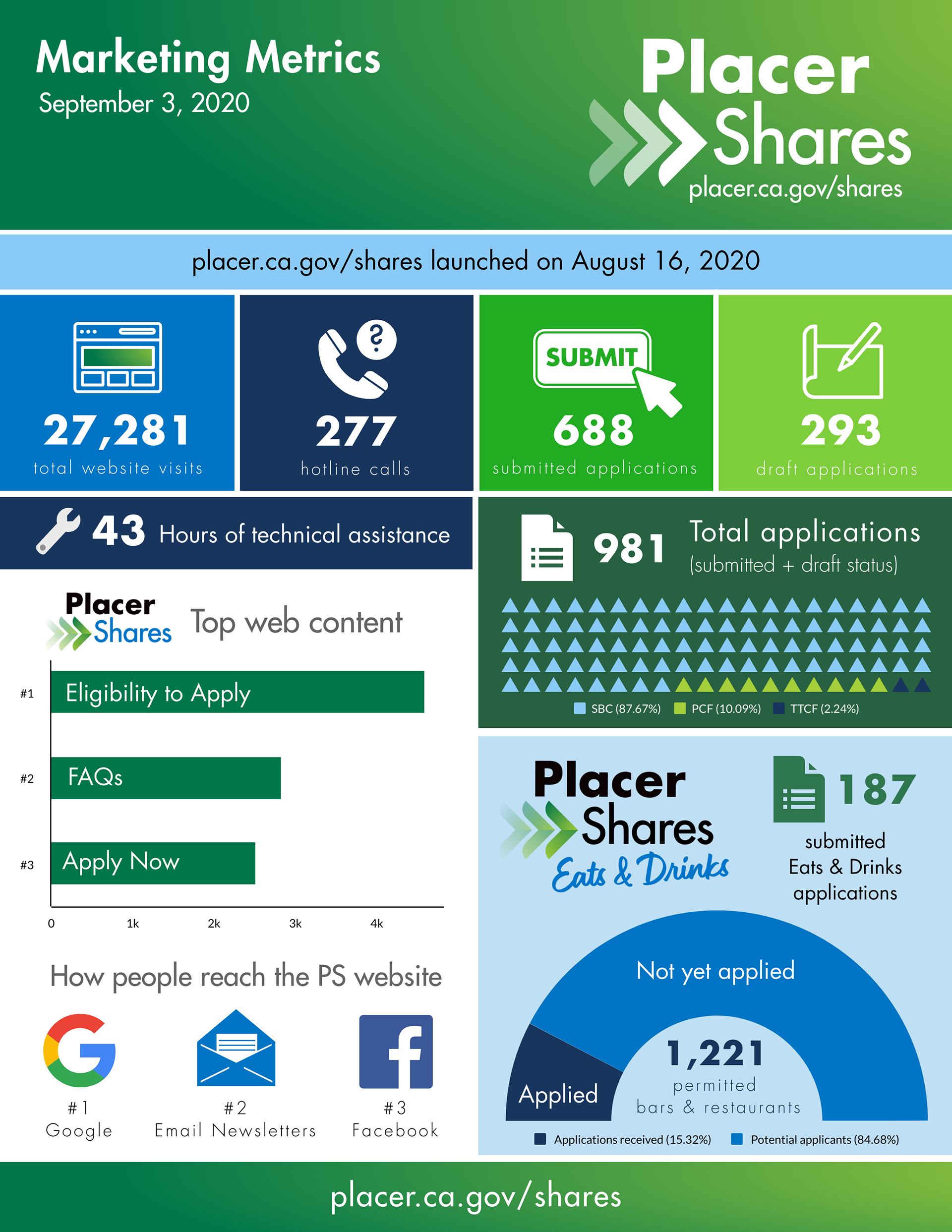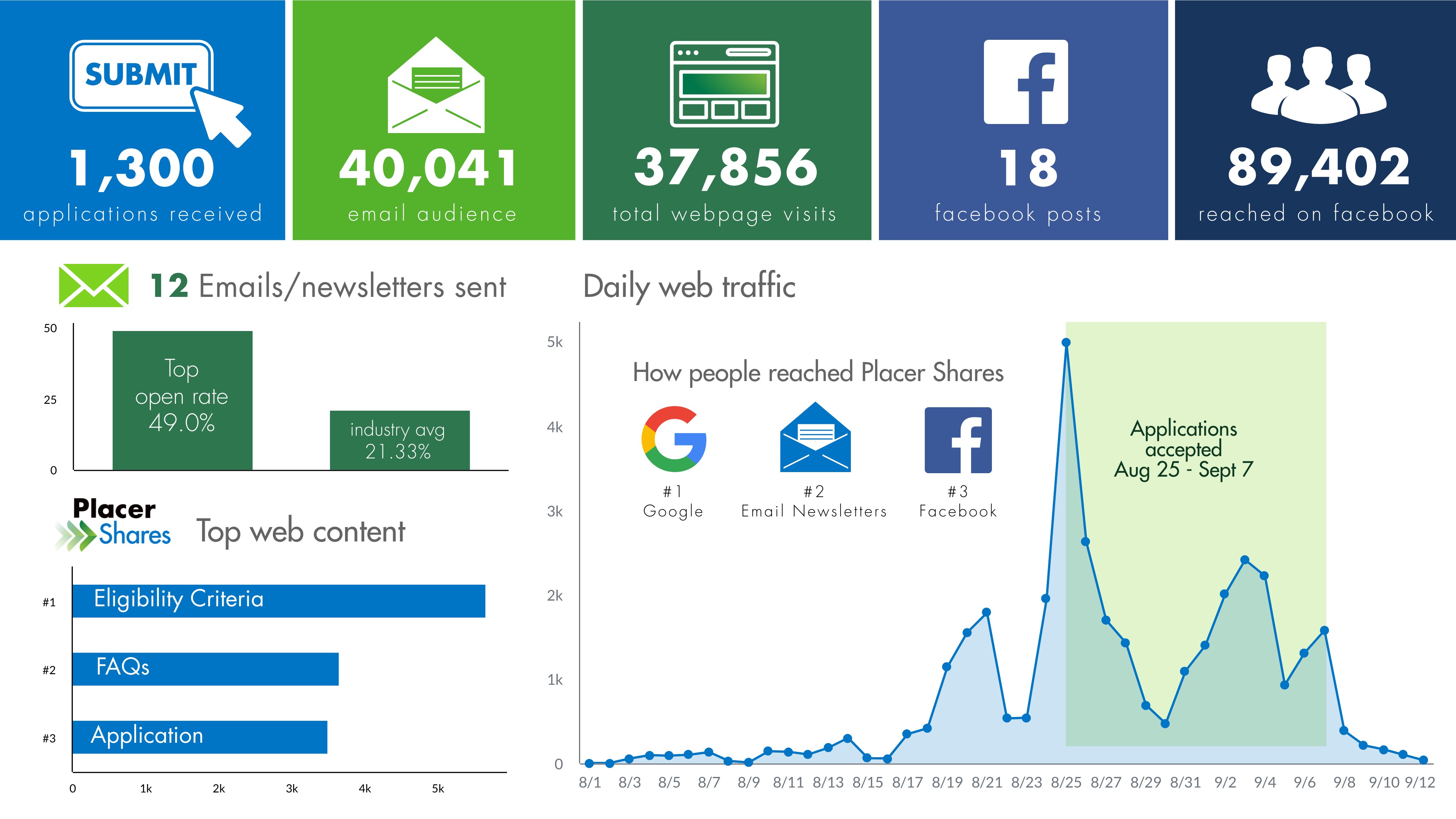 As we look ahead, we anticipate there may be additional funding to help support our community. Stay tuned for Placer Shares 2.0!